Hello All,
First off I would like to start by saying thank you all for keeping up with our mod, and I know that progress as of late has been few and far between, at least from the showing off standpoint, but everything is progressing.
Now that that is out of the way, I want to show off this picture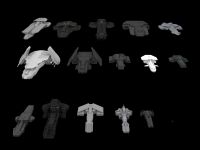 This picture is obviously of the Human Combat Vessels. I wanted to show this off first to show that the Humans are very close to being finished, yes most of the models do not have textures, but we just added a texture artist to the team and I cant wait to see what he comes up with for these ships.
Now on to the main reason for this news post. I wanted to tell everyone that while the Humans are our main focus, we have been taking time to work on the Asurans. As you have seen, we have posted the following pictures of Asuran vessels, and this is because while we have the need to get the humans done, I dont want to get burned out by working on them only. So without further ado, here is the list of ships for the Asurans that are thus far done.
First up, Atlantis.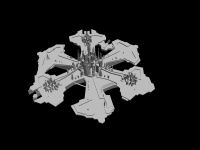 The City is going to be a one shot wonder. You will have a station that calls her into the game, but if that station is destroyed then you will lose the chance to recieve this 'Super Weapon'
Second is the Atropos.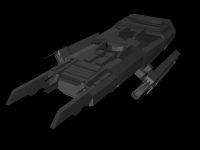 This ship is of the Destroyer/Corvette Class of ships. It's primary weapon will be lasers, and secondary is drones. These ships will be some what easy to build, and will help add diversity to the ranks of Asuran fleets.
Third is Riser's Asuran ship.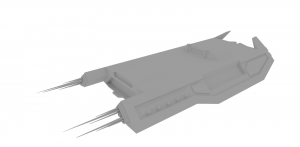 Not sure on a name just yet, or what type she will be filling, but I do know this ship will be somewhat of a small carrier for Jumpers.
Fourth is my latest WIP, the Figaro Class Holoship.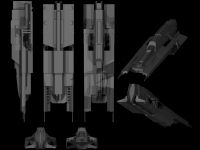 This ship is going to be a small Frigate. It is designed to project holographic vessels into the space around it creating false targets to confuse the enemy and help keep your fleet alive for a little longer.
Our Fifth 'ship' is the Asuran Attack Stargate Satellite.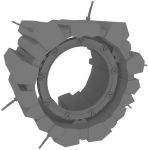 This 'ship' of sorts, will be used to attack planets and structures of your enemy. It hasnt been determained if it will be able to attack ships yet or not.
Our Sixth ship, the Jumpers.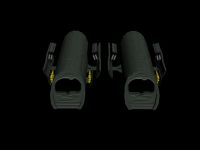 Ok, I know I have kinda beat the bush to death with these, but I want to get something straight. Jumpers will act as bombers, with the double drone door varient as the model we are going to use. This is because drones will do more damage the the lasers that our last model will have as its weapon.
Lastly, is our Asuran Fighter.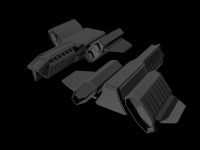 This fighter is gonig to be your first strike craft. The weapons on it are going to be lasers, and maybe an ability. The details are still in the works, but please rest assured that we are going to do everything in our power to make everything feel stargate to everyone.
This is the end of my update, I wish everyone a happy holidays, and a happy New Year and if I dont post anything before the first, see you next year.
Samuel Pedrick. Epytron Omega.