Stargate Invasion Progress Report July (Week 1)
Intro
This past week has seen the rise of a potential Traveller fleet, most of the ships in the renderings (all but one) are newly built models amongst which are 4 completely new designs. Below is also a log of recent coding changes.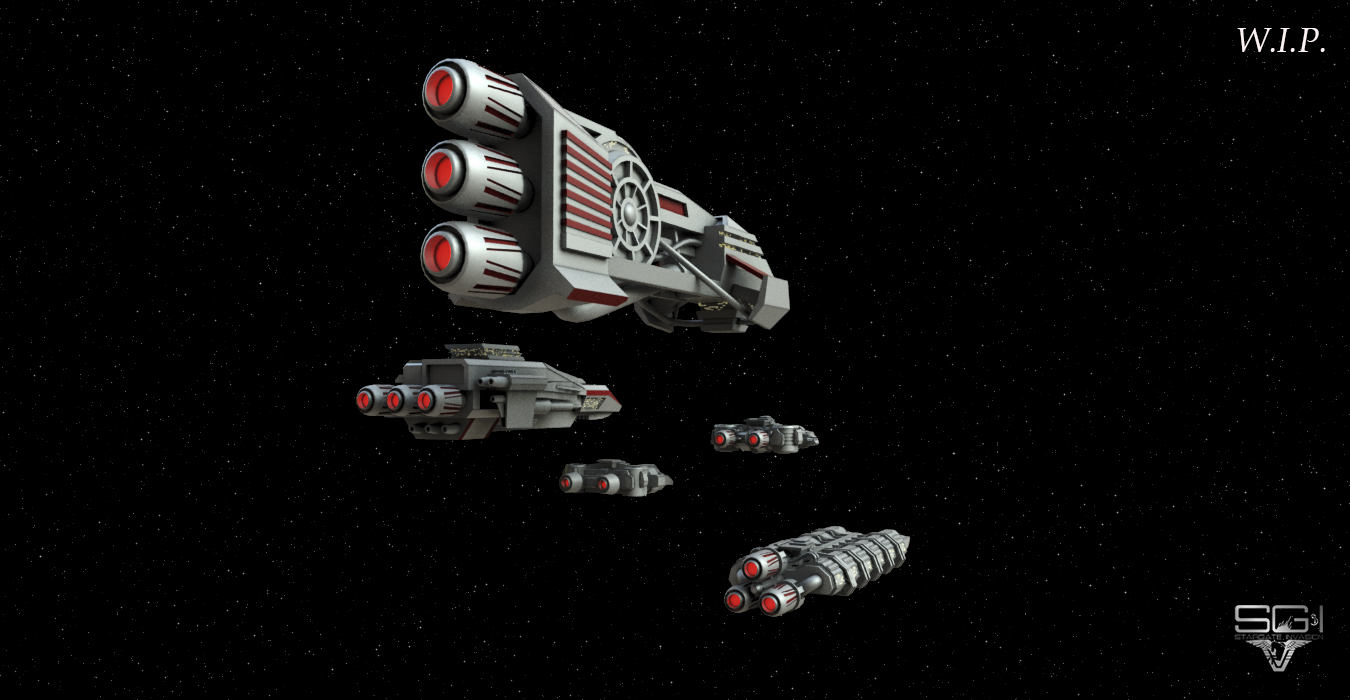 Strings
- Updated name and description for Human Hero Odyssey Class
Balancing
- Implemented new upkeep system
For the Human Faction:
- For normal Human start added 1 BC304 and 2 Ares Class
- For quick Human start added 2 BC304 and 4 Ares Class
- Balanced Human Capital Asgard Plasma Weapons ability
Various Fixes
- Apollo, Daedalus and the Odyssey hero ships can spawn now.
- Human Ares Weapon 0 Particle Effect changed from Asgard Plasma Effect to Railgun Effect
- Fixed missing hud icon for Apollo and Odyssey abilities
Sound
- Linked Frigate Scout Fenrir Class Sounds files
- Linked Cruiser Ares Class Sounds files
- Removed Unused sound files
- Linked sound files for Human Hero Odyssey
Designs & Models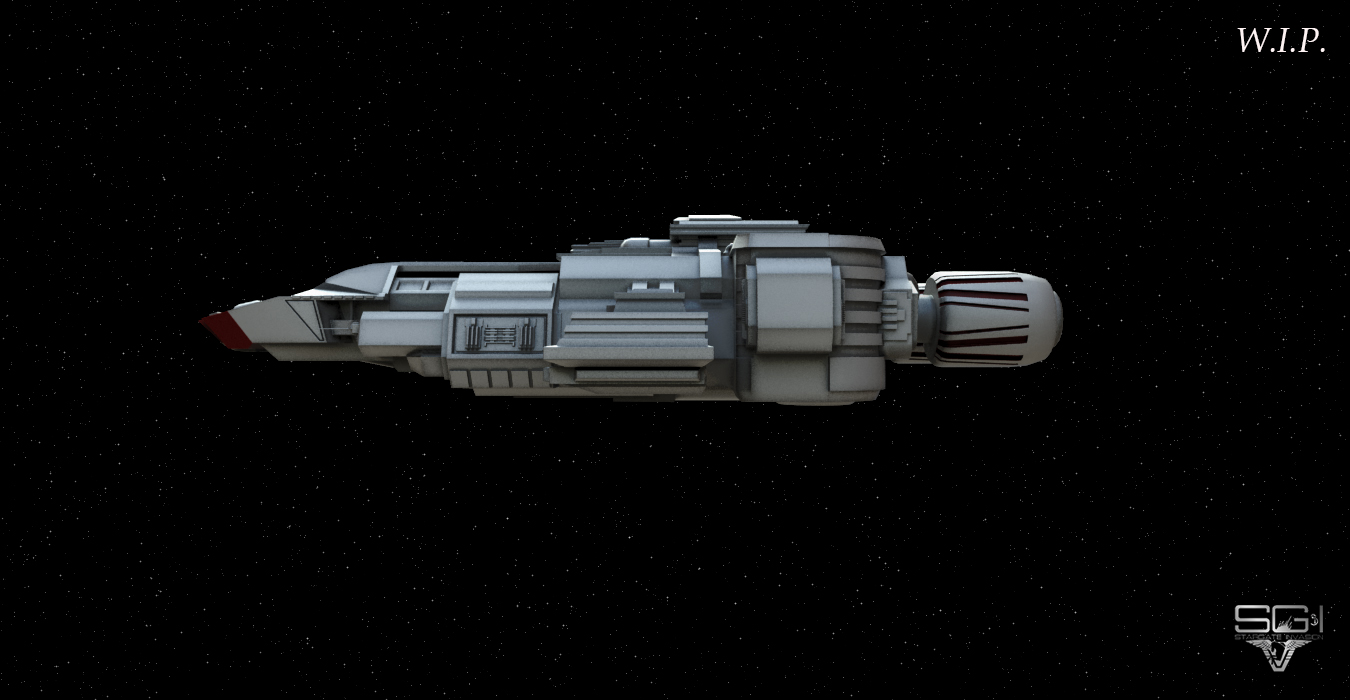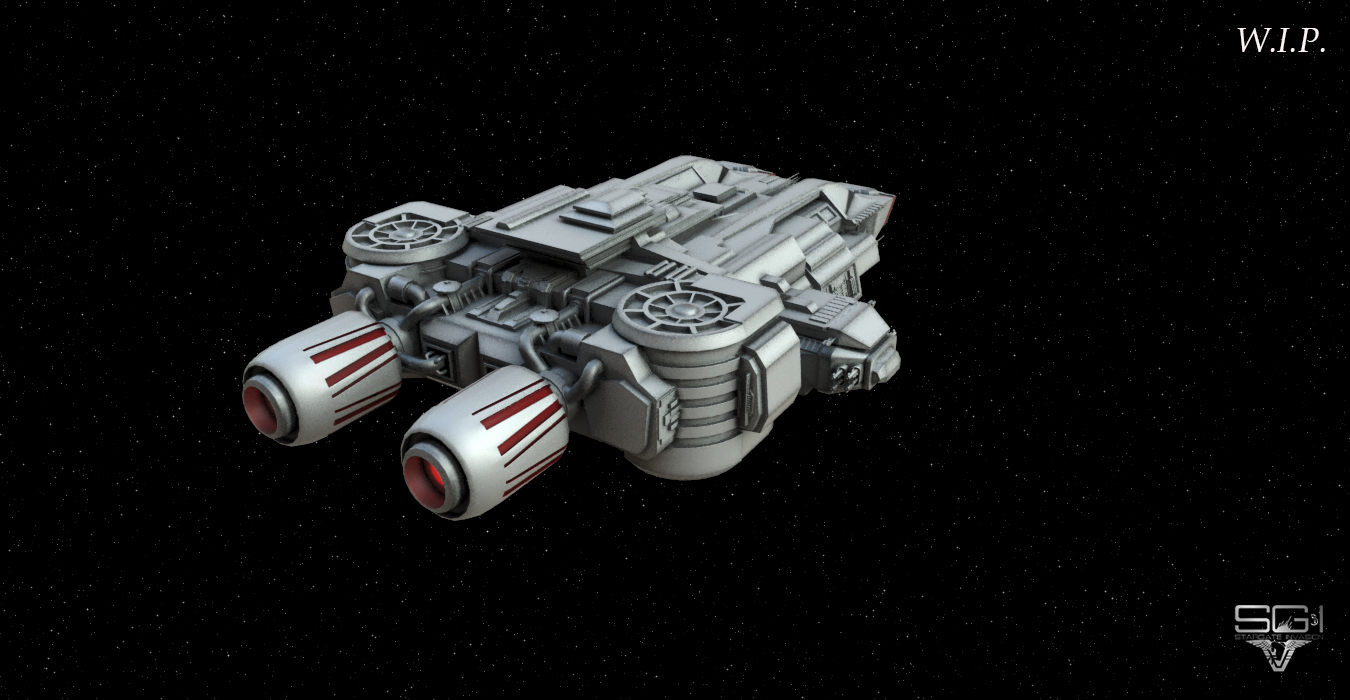 This is the original Traveller ship from the show and it will continue to get more detail, as with the Aurora and Antaeus before, it will be used to make height/colorID stamp greebles for texturing.
Traveller Capital Colony Design: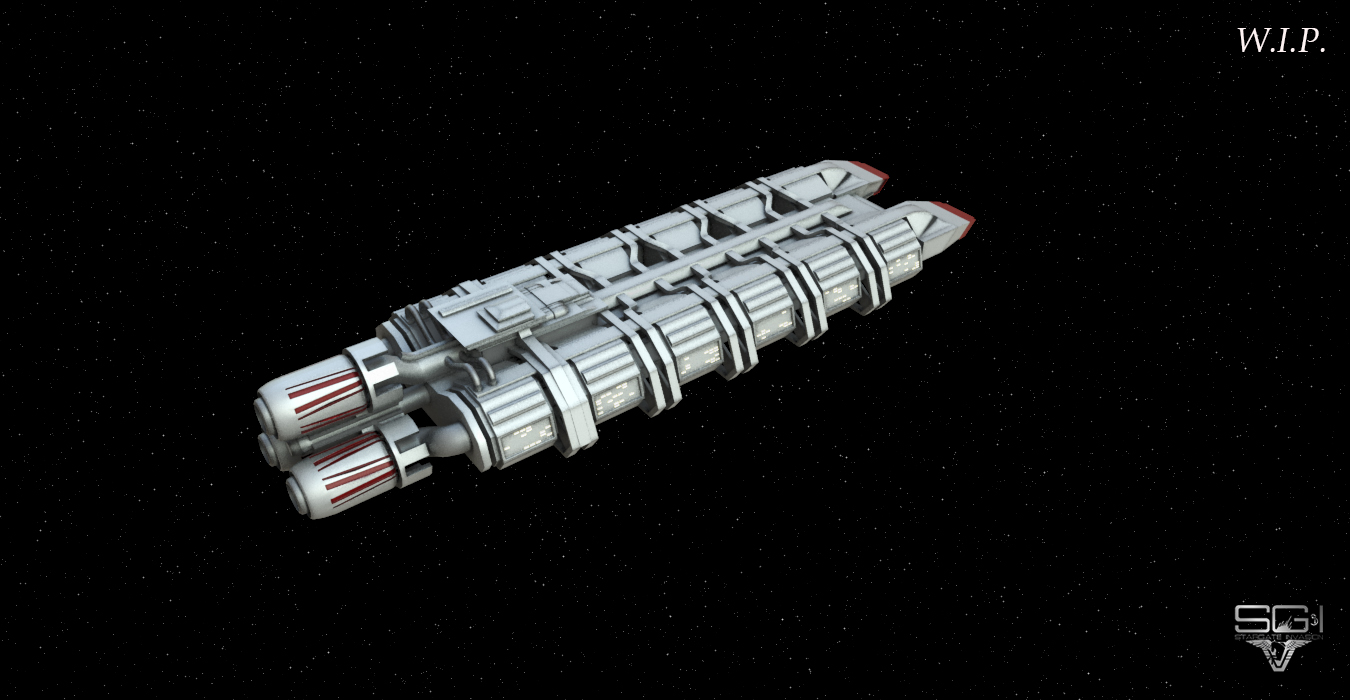 Traveller Capital Carrier Design: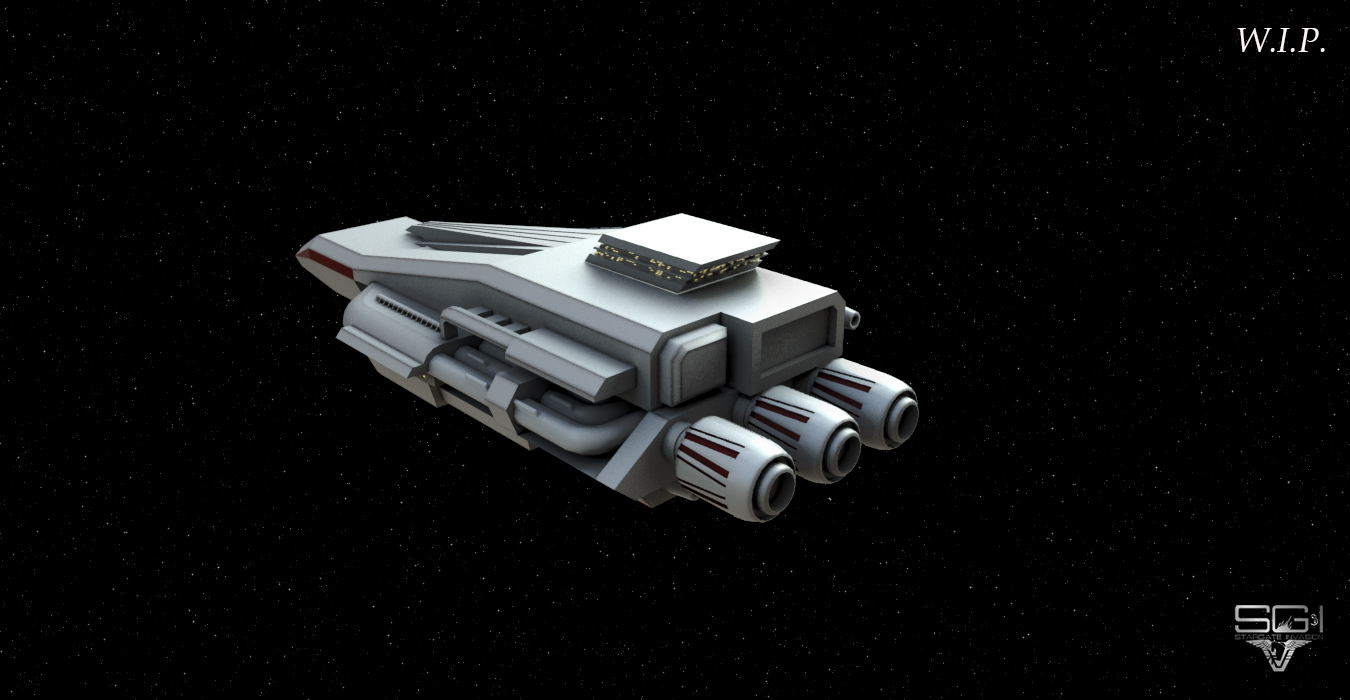 Traveller Capital Destroyer/Siege Design: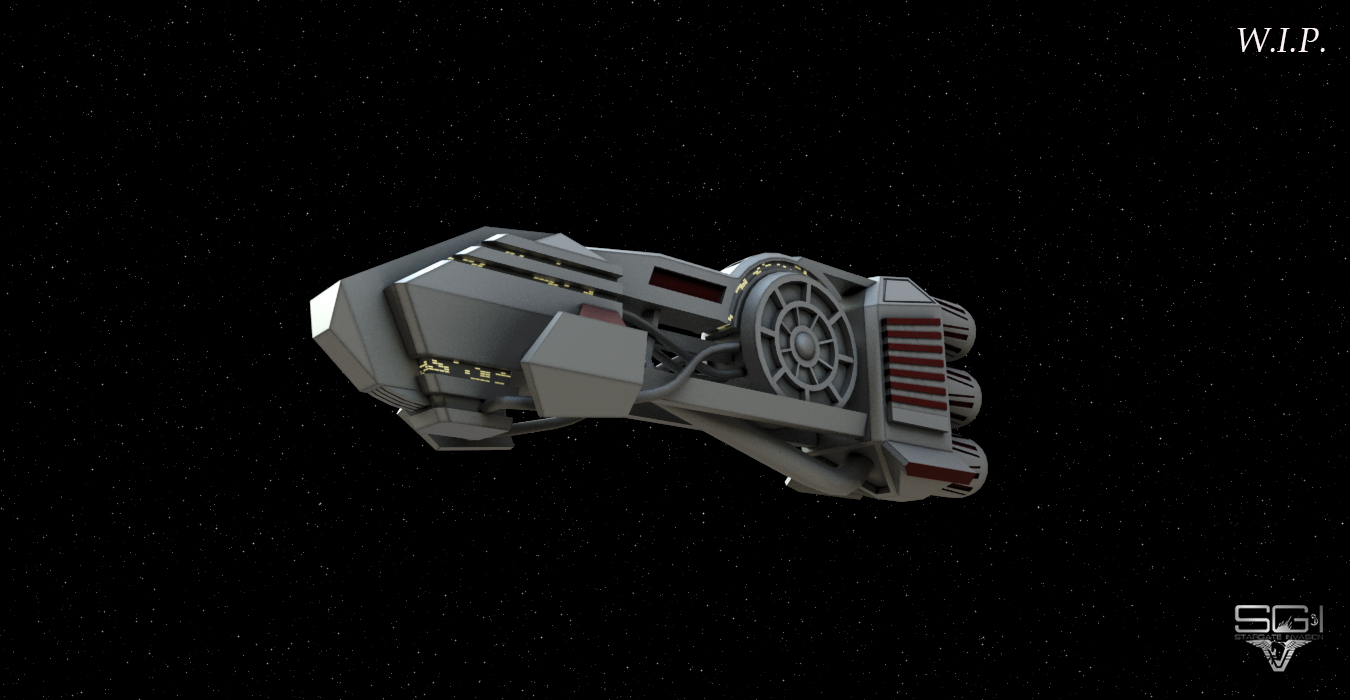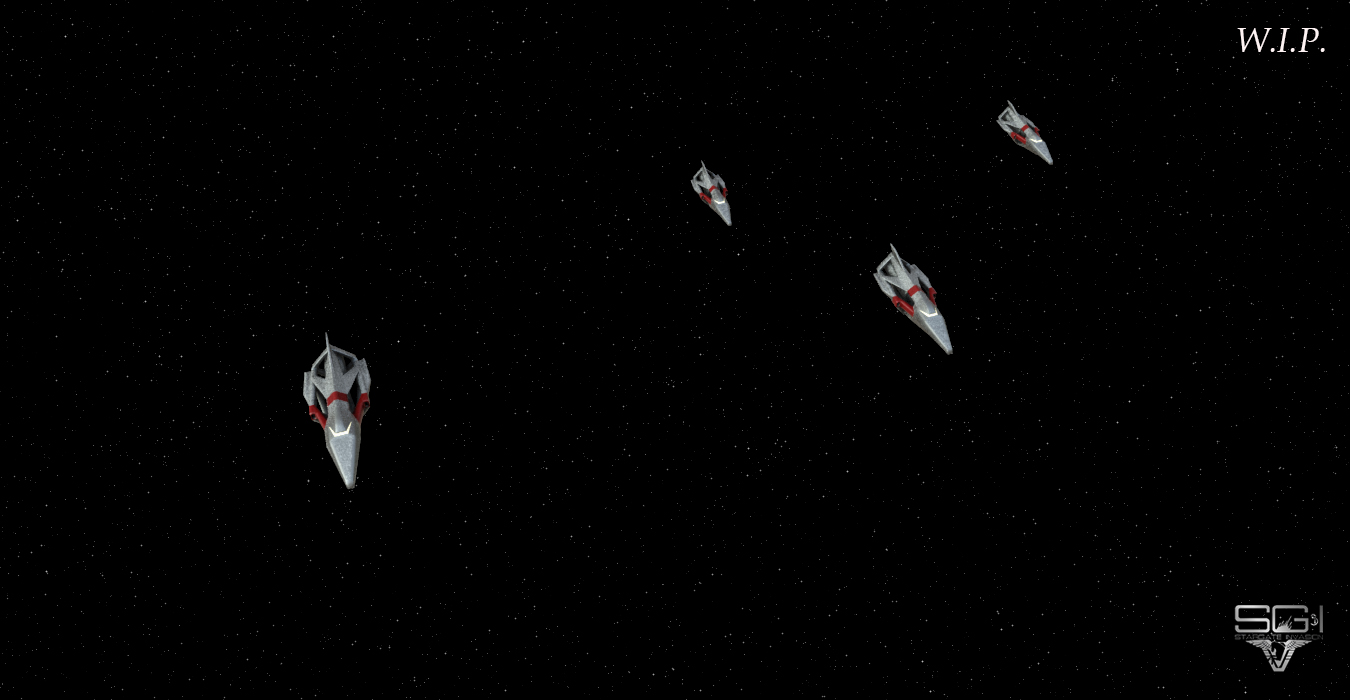 The Asuran Antropos is also getting a new model with higher level of detail based on reference from the show. This is still early work in progress and may take some time as the reference images are lacking in certain areas: