Stargate Invasion Progress Report
Intro
Hello everyone, here's one final update before we release the link.
Models and UVs
The following ships were updated/reworked (model clean up, new UVs as well as starting scenes for Substance Painter texturing):
Atlantis (Titan Defence)
Aurora (Capital Battleship)
Destiny (Capital Colony)
Figaro (Cruiser Utility0)
All of the above also received weapons and other hard points and have working in game meshes.
Texturing
This is the texture for the Asuran Origin (Capital Support), created by Ace Fighter. The in-game resolution is 2048*1024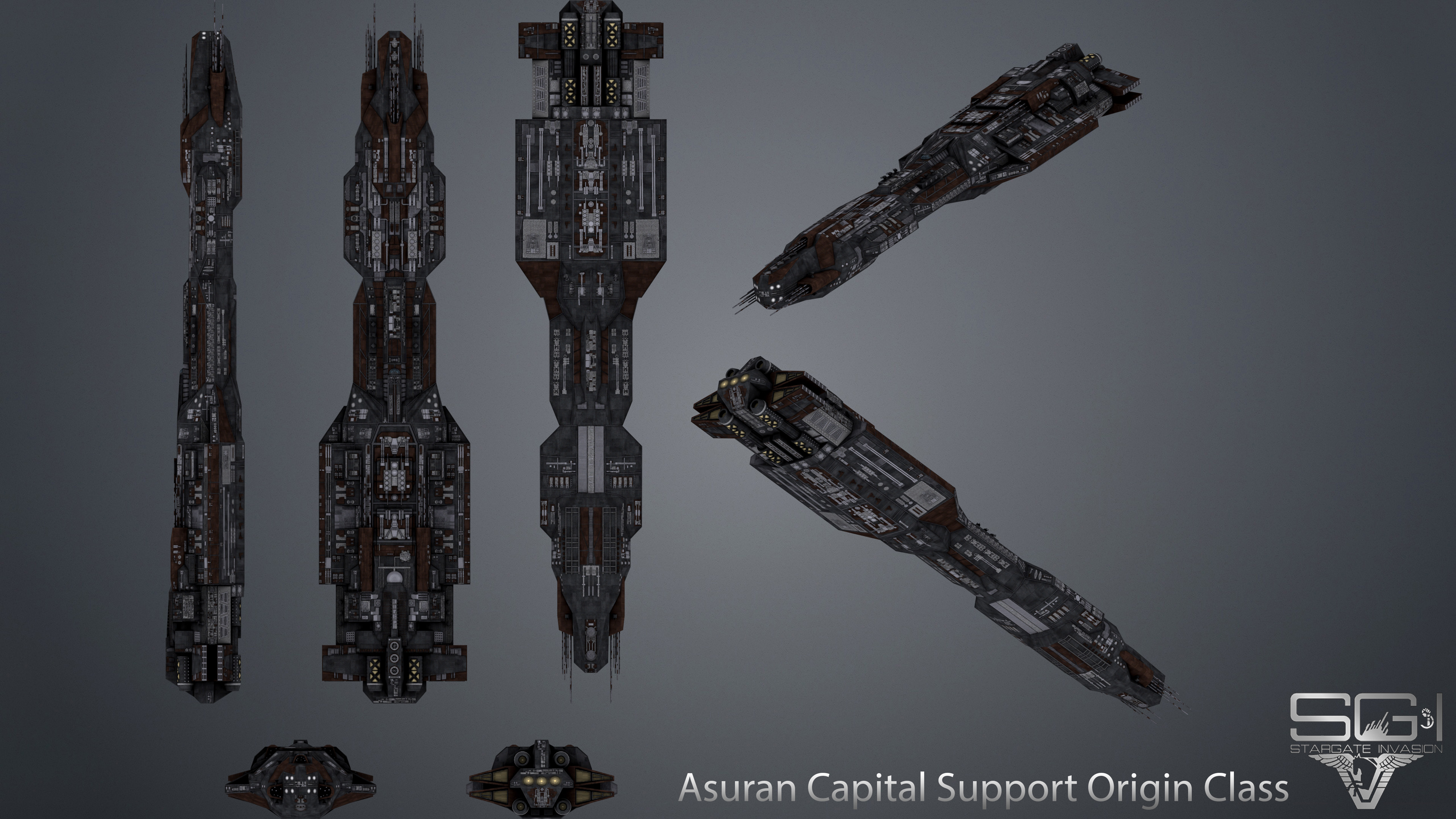 Audio Files
Preliminary custom audio speech files for Humans and Asurans are now in the mod but are not active yet.
Release Date
The Google Drive link will be released this Sunday (30. April) to the first 20 of you that requested it. As I wrote before, the mod will then be released a few weeks later here on Moddb. General release will be no later than 31. May. This version of SGI has been created using Sins of a Solar Empire 1.87 - 1.9 and we will be focusing our testing on Sins 1.9.