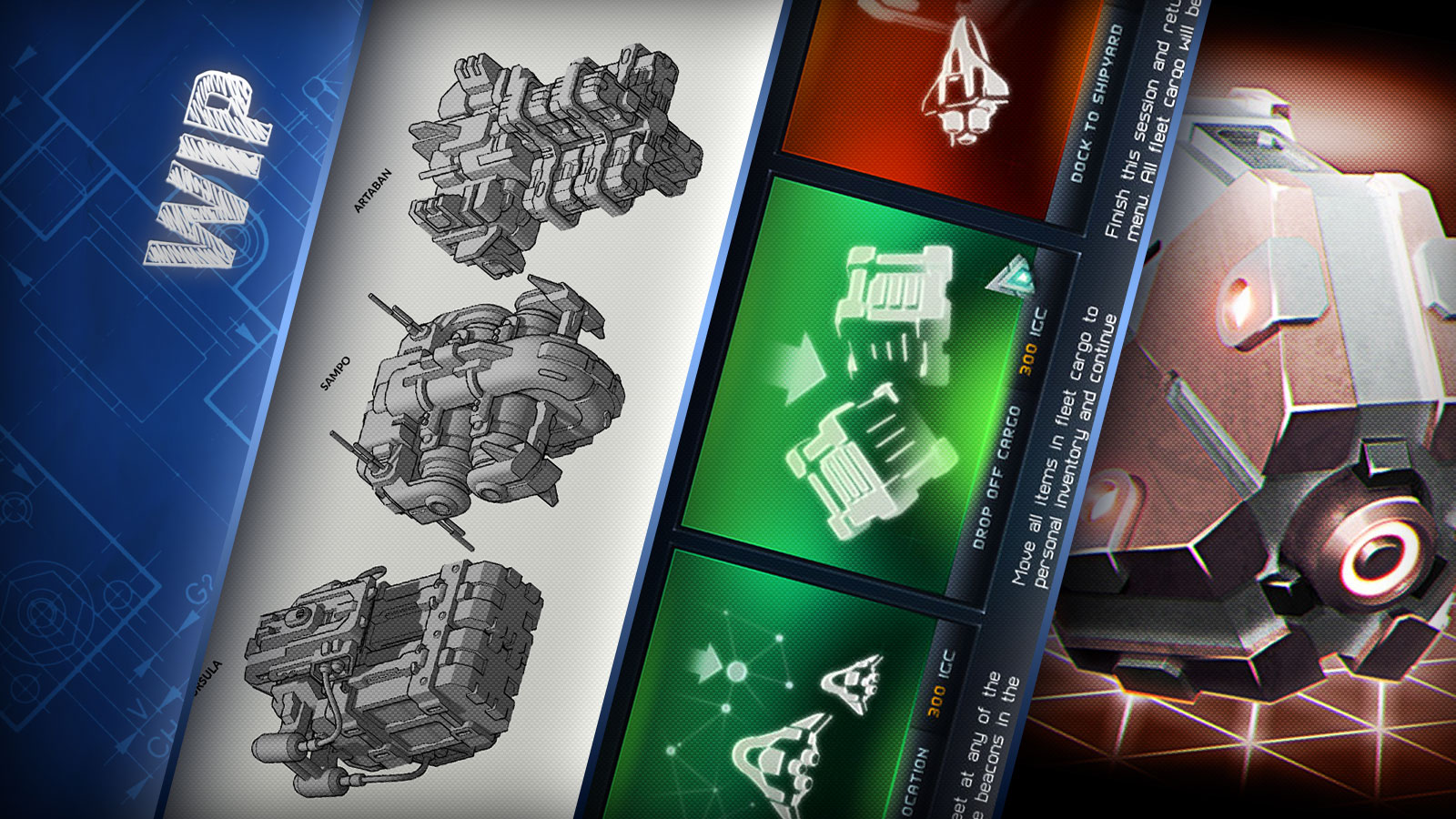 More ships, more weapons and more functions for beacons on neutral planets - yes, this week we have more of these things for you! Buckle up and get ready to discover great things in this weekly news article:
Freighters - battlecruisers
---
Each faction in Starfall Tactics has its own model of a standard freighter - Kibisis for Vanguard, Prospero for Deprived and Vargas for Eclipse. Each of them counts as a battleship-class vessel, has a great cargo and is an ultimate choice if you want a transport ship.
Sadly, not all detachments, especially starting, allow you to get enough transport battleships for a comfortable resource hunting - besides, they require a lot of ore for construction. So we decided to make three new freighters for each faction - this time, smaller once - battlecruiser freighters. Here are some first sketches of these ships: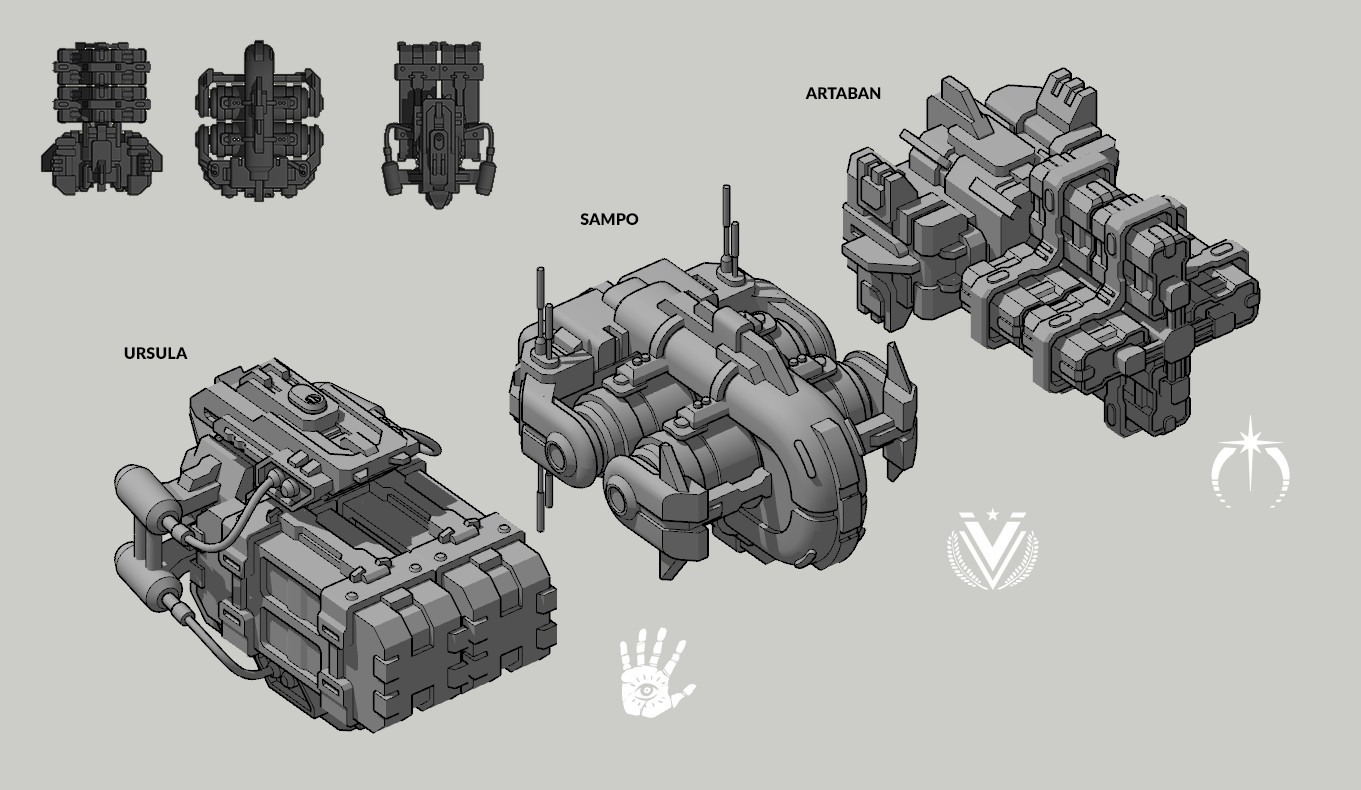 Make sure to check out our Sketchfab page to see when they're ready!
Neutral planets and Check points
---
In the previous Starfall Tactics test Commanders used neutral planets in the Outer Space to go back home - warp to a friendly Mothership could cost just a few reputation points. Still, there were not as many neutral planets in general, so the road to some distant districts could be really long and tiring. Also, you don't always needed to repair your ships on the shipyard - there were a plenty of such situations when the only thing you wanted is to send your cargo - may be containing super rare ore you've just mined - back home, without this long warping and docking procedure.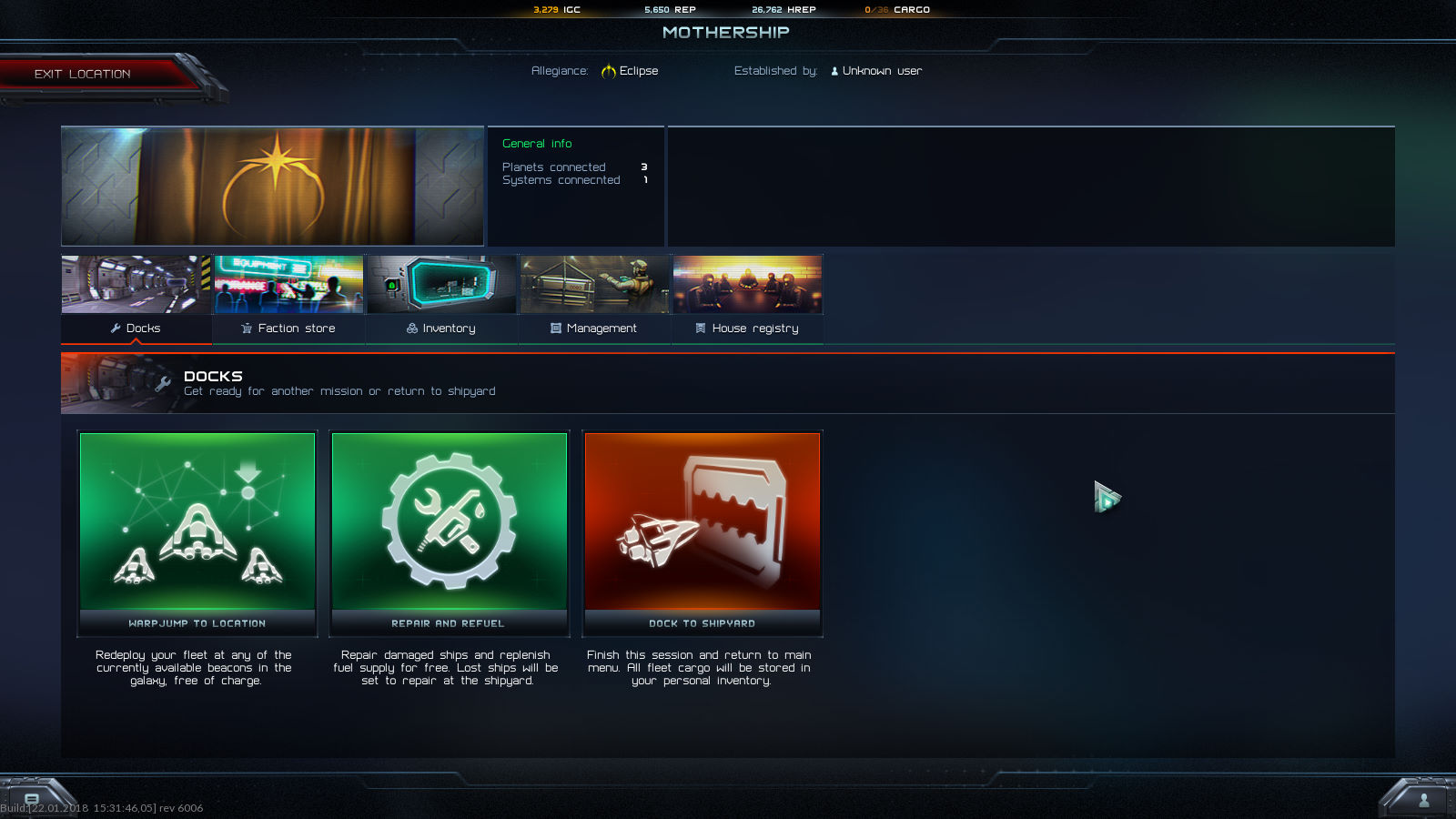 Mothership action menu with new interface
To make Outer Space exploring a little more comfortable for you and save you from the need to do unnecessary actions, we added an ability to dock to the shipyard and send cargo right from neutral inhabited planets! Woohoo!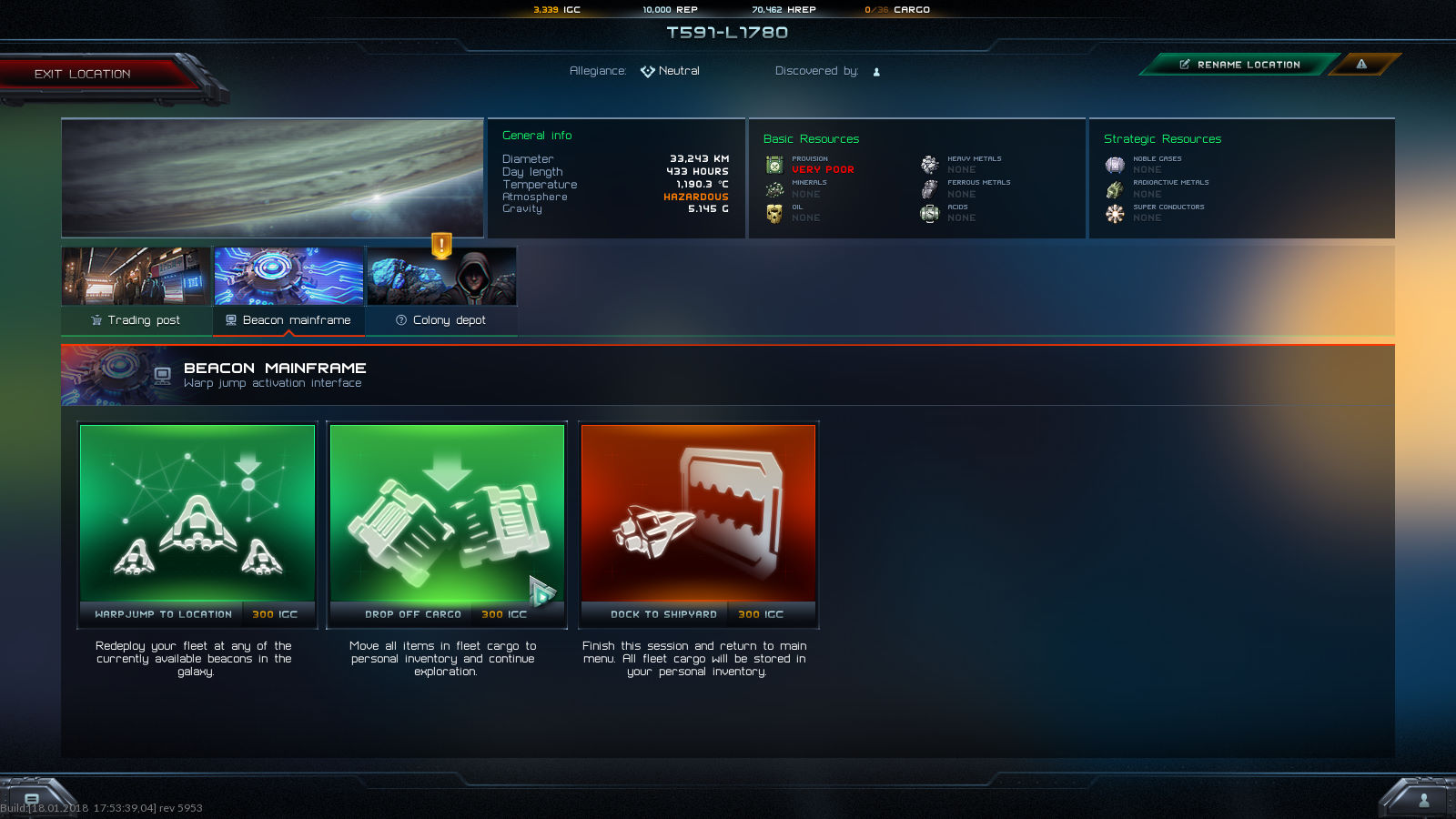 As no reputation can pay the cost of fleet warp and cargo transportation, now it costs you IGC (In-game currency) - the farther you are from the center of the Galaxy, the more it costs as, obviously, it takes more and more resources to initiate warp and you also start earning a bit more in the higher level circles;)
New Weapon - Ion Rocket Launcher and energy damage type - Ion
---
Good news for everyone who loves weapons and weapon diversity: Starfall Tactics is going to get a dozen of new weapons and a couple of new damage profiles! Today we are going to tell you about new energy damage type - Ion - and the first Ion weapon.

Ion Rocket Launcher Icon
Energy Ion weapons, unlike standard lasers, which melt down armor and have problems with shields, are going to have only a slight difference between damage they deal to armor and shields: just a little bit more shield damage and less armor damage.
The first Ion weapon, Ion Rocket Launcher, is going to have 1x1 size and the 3rd Tech Level. It fires with single shells and has average fire rate along with a very short firing range, which makes it a good choice for a really close combat.