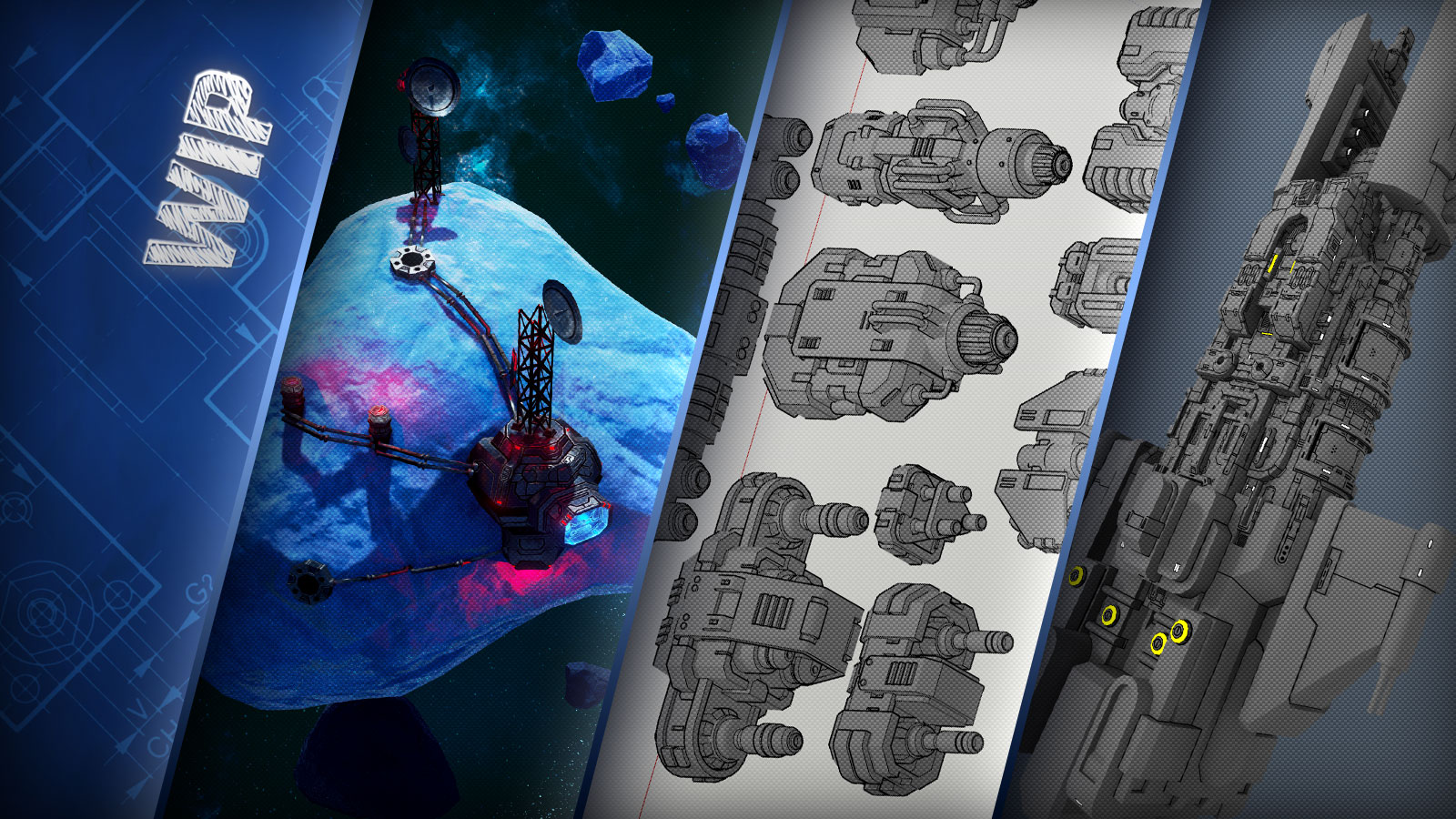 Greetings, space captains, commanders, pirates, Vanguard, Eclipse and Deprived members and everybody who has enough courage to join the battle! We're back after a short break with a new portion of Work in Progress news. This time main topic of our news post is guns.
Guns
---
Ships are moving, capturing points, fighting, exploding, warping and can easily be customized. Everything is great! Hey, hold on for a moment - what about guns?! Well, we do have one friendly turret which perfectly fits some ships, but that's definitely not enough. So we are designing and preparing other stuff which helps you in pointing missiles at enemy ships.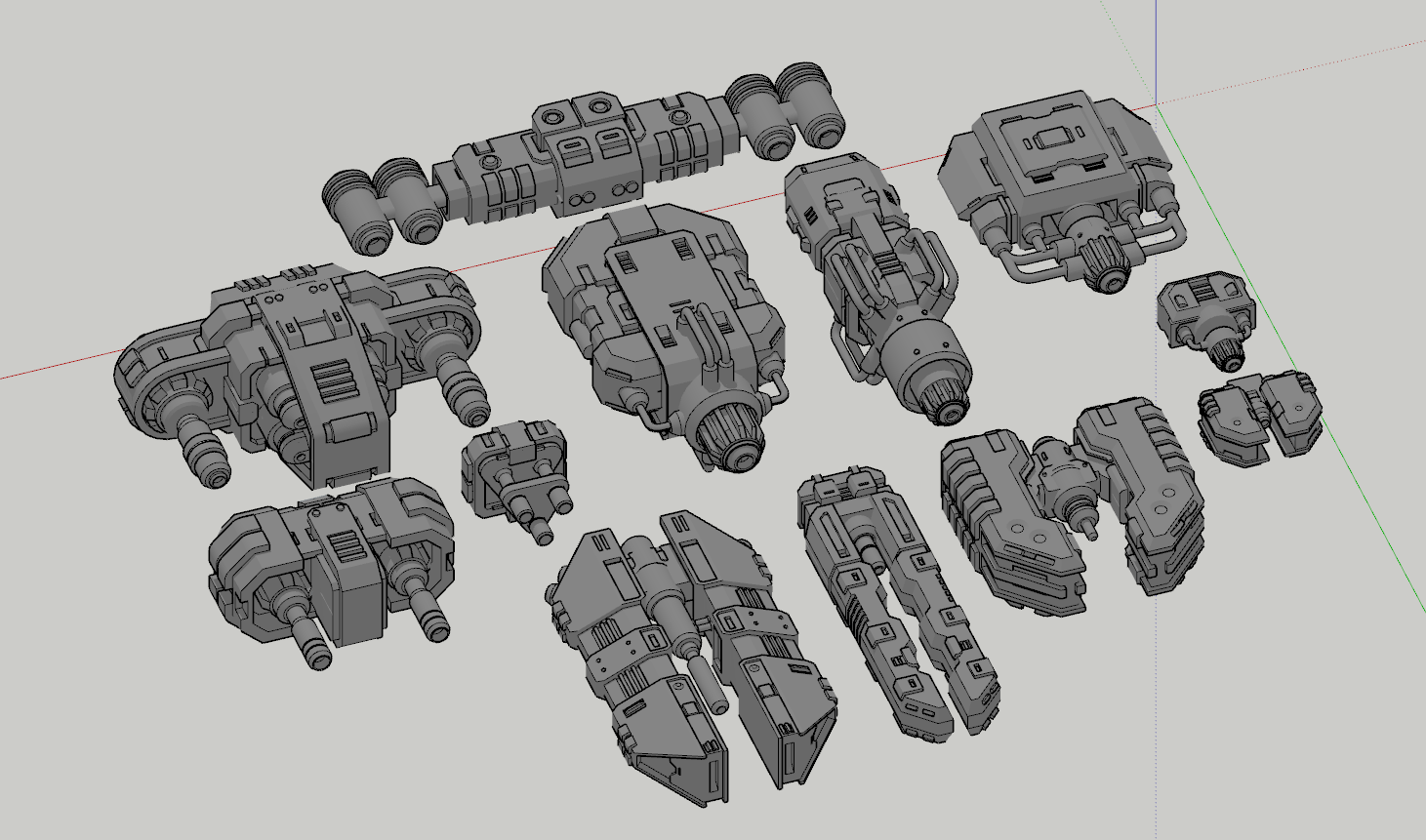 These are mostly just for use in blueprint card graphics and interface icons - in real battles you will basically see just barrels. Although designing guns corresponding to grid sizes like 1x1 and 4x1 was a bit tricky, everything turned out well.
For now Starfall Tactics lets you choose from about 16 weapon types such as Lasers, Guns, Plasma and Blaster Cannons, Rocket and Torpedo Launchers. They differ in many ways: type of damage, range, size, capacity, dps, tech points cost and recharge rate. These features allow to adapt space flotilla to various challenges choosing your own strategy!
Mining Station
---
Space is usually imagined as something empty and dark. In Starfall Tactics it's filled with ships providing some action, control points and other stuff like asteroids making it all more friendly, if you could say a word like this in a war-torn galaxy. Today we show you Mining Stations - big technological constructions made for gathering valuable resources from asteroids.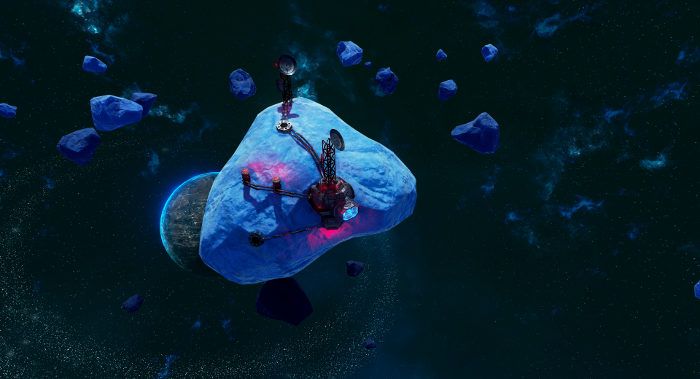 Vanguard dreadnought
---
Mjolnir is a huge dreadnought which takes a lot of time from creators so it still has a long way to go till it's ready. The middle of the ship is detailed so you can compare it with the front and the back part that will also be detailed but indeed features less intricate things.