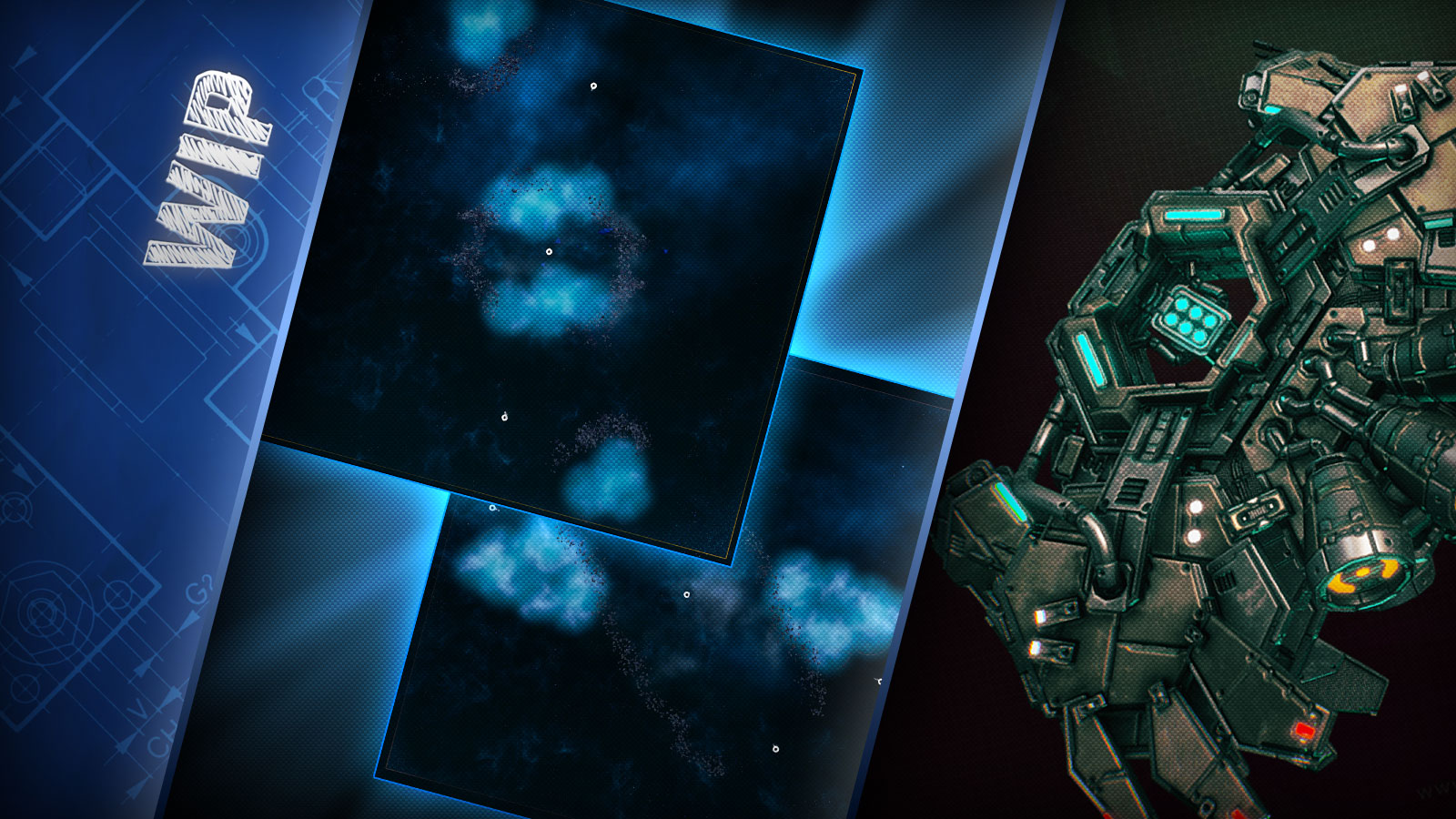 Hello, Commanders!
In a previous WIP article, we announced new mode for Ranked duels - Domination, where you don't have any Motherships and fight only for Control Points across the map in order to get more points than your opponent! And this time, as we promised, two new maps will be shown along with another battlecruiser ;)
New Maps for Domination Mode - WIP
---
And here are two maps for our new mode - Domination. Both maps were created particularly for the 1vs1 Domination mode and won't be used for Mothership mode.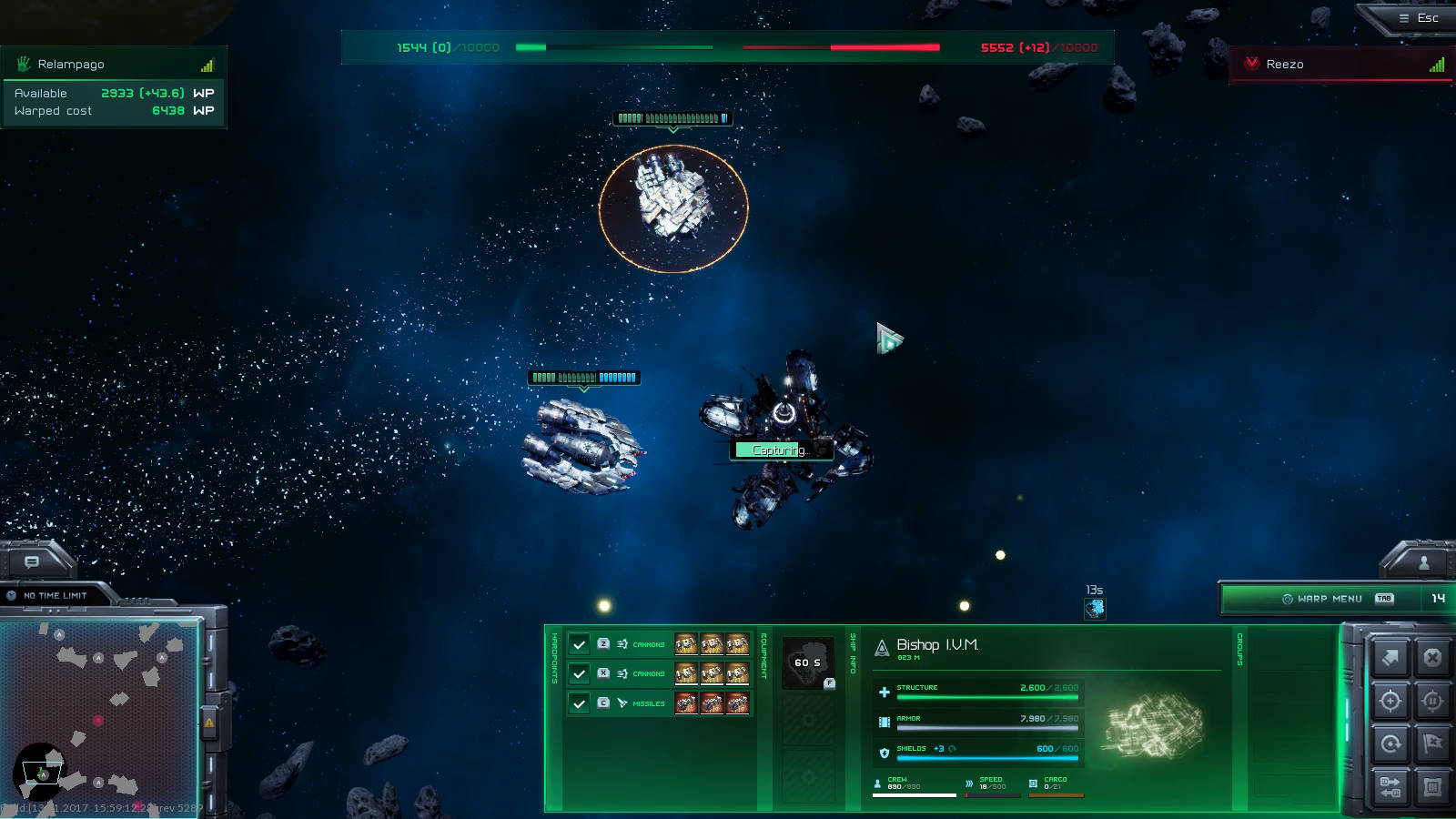 Square "Split" map from Mothership mode, which also supports Domination now, uses 7 points and it's pretty hard to control all of them. So, two new maps have fewer points of interest which lets you control the map better and concentrate
Corridor map includes five Control Points: three of them you can find inside of asteroid "corridor" and other two outside of it, close to nebulae. While you can think that points inside the Corridor placed far from each other, in fact, they are pretty close - enemy snipers can almost get you from the middle points, so you should always be aware and make sure your position is not revealed by enemy scouts. Still, you will always have enough place for a massive assault squad here, which differs it from the center point on the Frontline map. Spawn points can be found in the middle of the top and bottom borders to let you enter asteroid "corridor" really fast.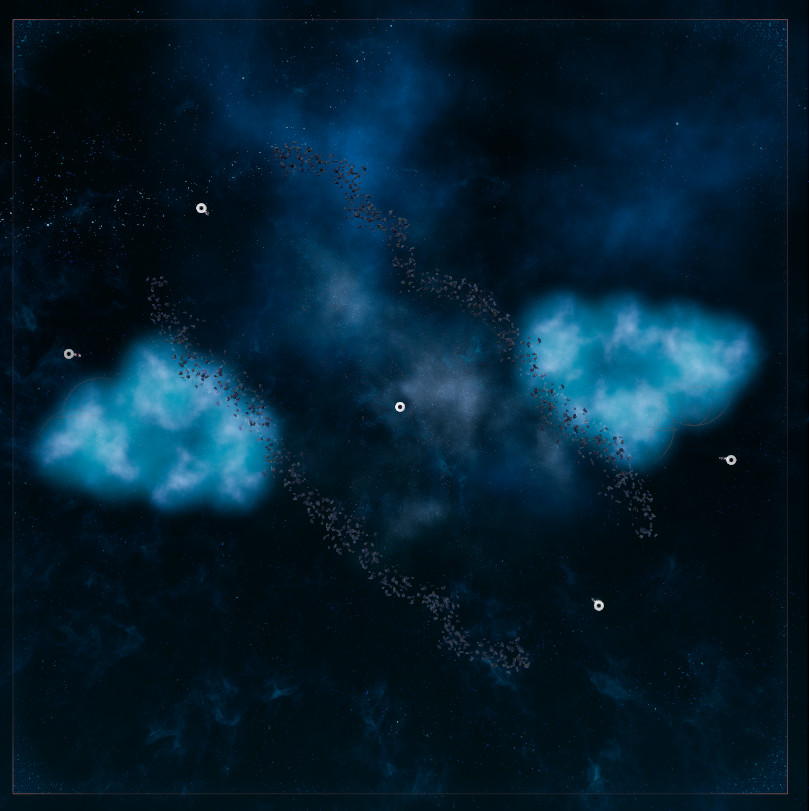 The Frontline map uses only three points, which lets you concentrate your fleet and use some heavy units instead of many smaller vessels you could need to protect a larger amount of Control Points. It also has some nice positions with nebulas for sneaky attacks and enough space for flanking maneuvers, while a middle point will make you fight in a very limited space - asteroids and nebulae tightly surround center point, living only a small passage for your ships. Spawn points can be found in the middle of the right and left borders.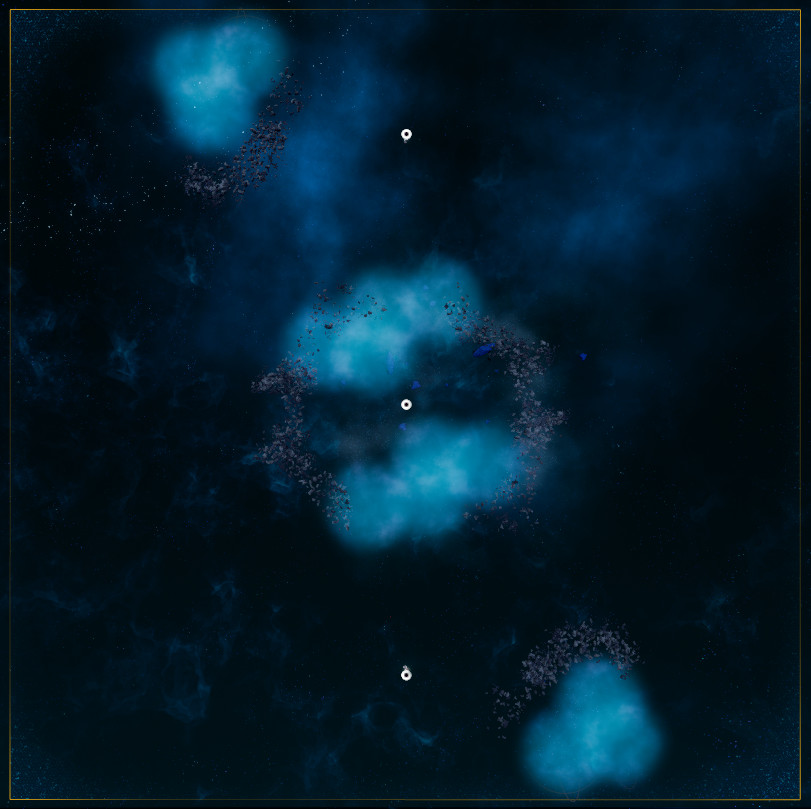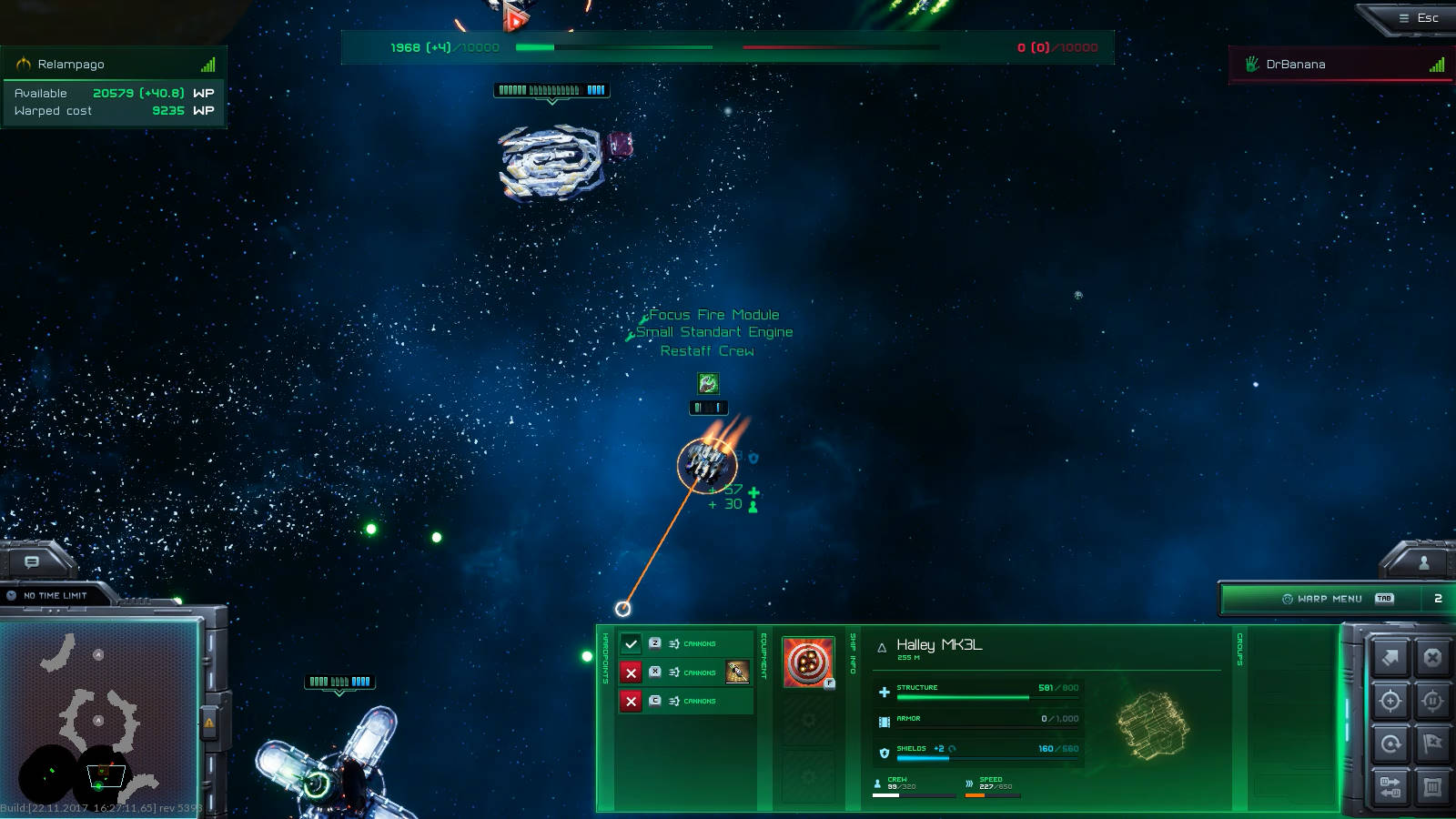 Frontline and Corridor maps will be included both in Custom Games and Duels in Ranked mode. Note that it's a work in progress version which can further be changed, adjusted or balanced, depending on their output and situation.
Deprived Battlecruiser - Newton
---
New Deprived battlecruiser is already here and can be soon be added into the game, which means that you might be able to check it during the next test ;) Meet the Newton - a new maneuverable strike force of Deprived faction:
This week, in addition to making something completely new, we spent a lot of time on various improvements, fixes and important balance decisions - you can expect some global and, as we hope, positive changes. Right now they are being tested and will surely be described in the next WIP articles - check out weekly news on our website and join official Discord channel to discuss it all!