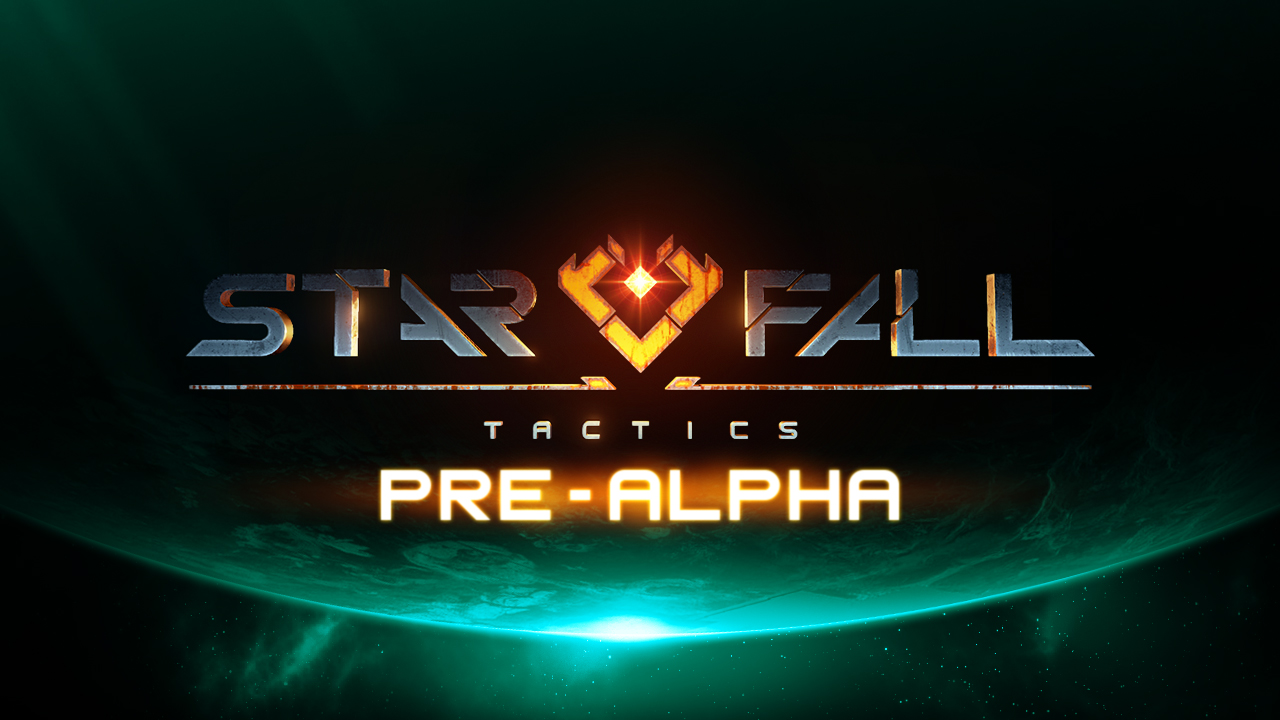 Great news for everybody who missed Starfall Tactics - this month we're having two events at a time: Starfall Tactics Winter Cup and a one-week pre-Alpha test!
Test tournament is running on 27th January starting 20:00 CET for a Group Stage and on 28th January starting 20:00 CET for Play-offs. Get ready to watch live streams on our official Twitch channel - 16 chosen players will fight for the title of the best Commander!
And, to mark this important event we decided to open servers for everybody with Alpha access almost for the whole week - from 23th January 10:00 CET to 29th January 23:59 CET! Although the list of new content might not be as huge as we usually go for - just remember, that we are in the process of preparing Starfall Tactics for the Steam Early Access - there is one very important change for all pvp players: New Ranked Mode which we will tell about ibn details below! So, there is definitely something to pass the time ;)
I want to participate! What shall I do?
Hurry up and send an application for the alpha test! If you already played Starfall Tactics during previous events - simply update the game a few hours before the test. And don't forget to join other testers at our Forum and on Discord channel.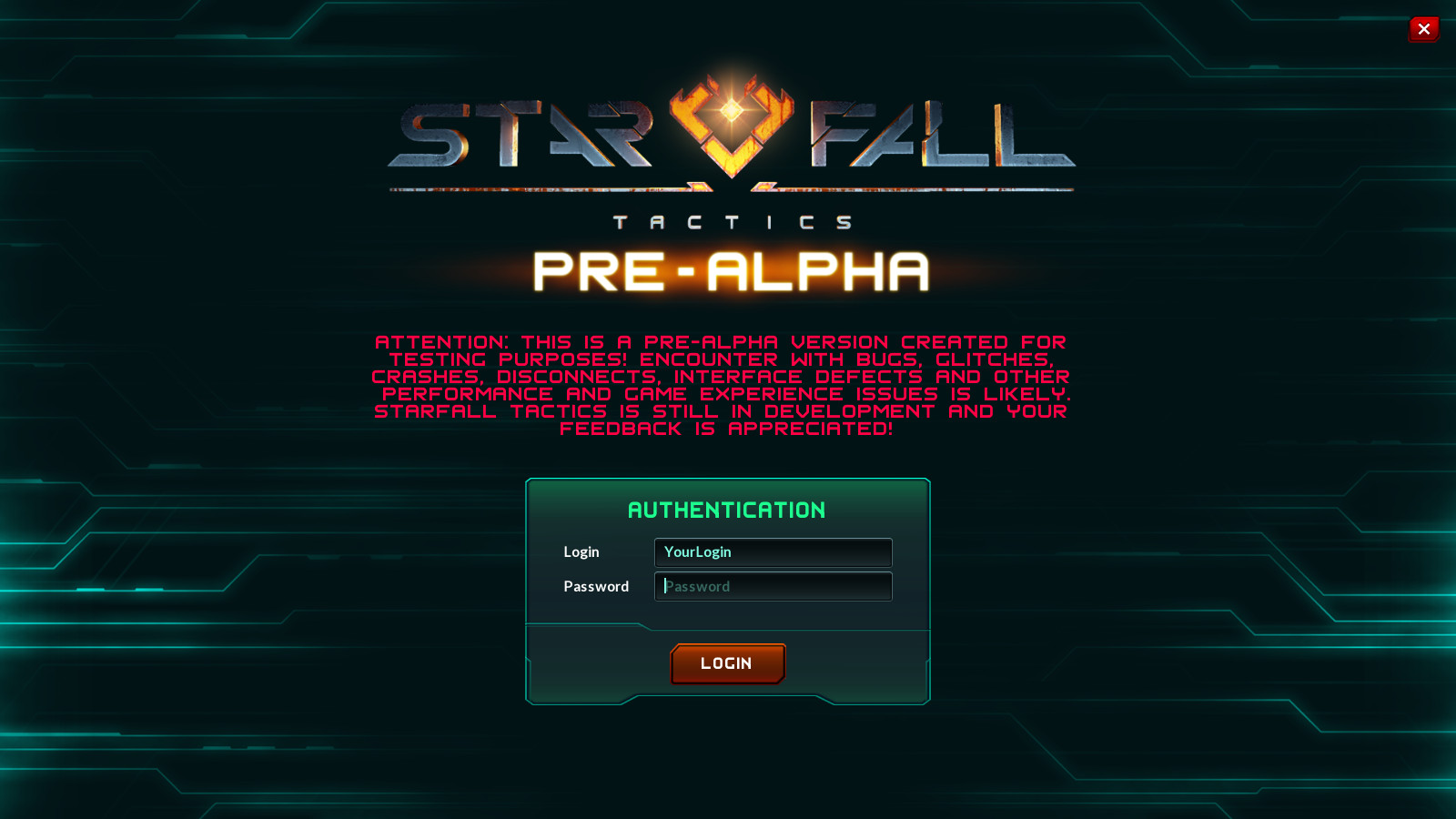 Ranked mode
---
PvP Conquest mode has been the only way to play versus other players in a quick match and, at the same time, was a ranked mode with it's small leaderboard. Now PvP Conquest won't have any leaderboard or rating tables and you can use it to simply have fun and check your tactics vs. real enemies without any fear of dropping to the bottom of leaderboards.
But that doesn't mean that there is no more way to compete with all other Commanders and show off your high scores - we are glad to announce new Ranked mode!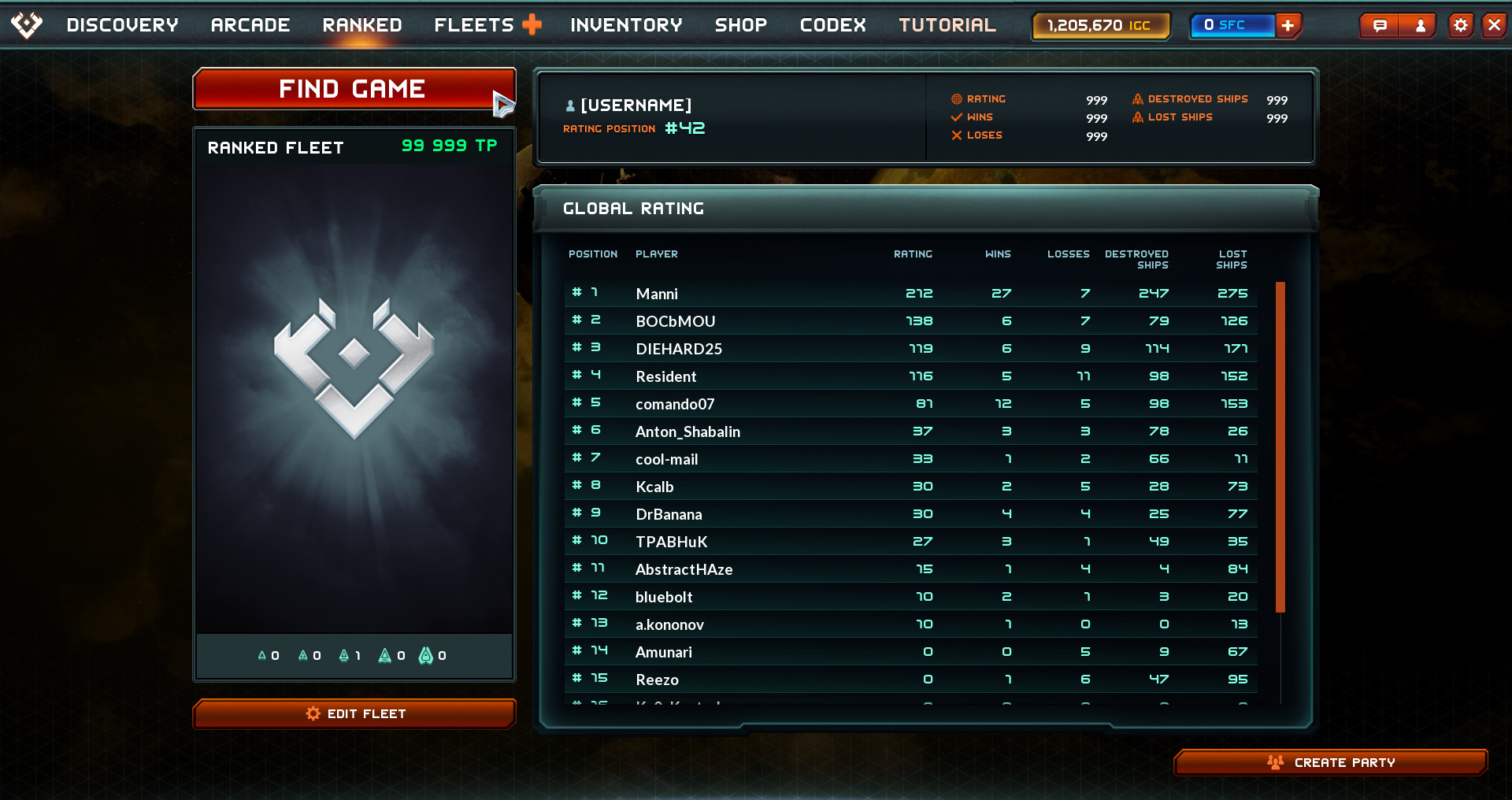 Ranked mode is designed to put all players into totally equal conditions, not depending on how many modules they already opened and which level they've earned:
In ranked matches you can't use your regular fleets and modules you have.
All players receive ranked equipment sets which changes regularly (for example, once per week). It contains a certain number of modules (including weapons, armor, shields, special equipment and equipment from progression) and hulls you can use for free, but only in ranked mode.
For a ranked mode, you create special ranked fleet which can consist only of ranked equipment set. It won't take a slot in your fleet editor and can be edited in ranked menu.
Ranked fleet won't have a progression.
The fleet you build in this mode will be tied to a certain faction, depending on which ship you choose first.
You can change chosen faction by deleting all ships from your fleet. After that, you'll be able to choose ships from another faction.
Moreover, Ranked mode will also help hold tournaments and deliver you the info of upcoming Cups. For example, Starfall Tactics Winter Cup, which we eventually had to postpone till the end of January, will run under Ranked mode rules. We're announcing dates later - be sure to check out news section and your inbox next week!
Tooltips
---
We always remember, that smaller nuances in total can make the game significantly better in general - and it's time to add another couple of important things.
First of all, we added new tooltips. This small, but helpful feature can help you understand the meaning and purpose of certain buttons, ship characteristics, contractions, icons and other in-game stuff. Also, now these hints won't hide behind your cursor which is good news for everybody who wants to read it ;)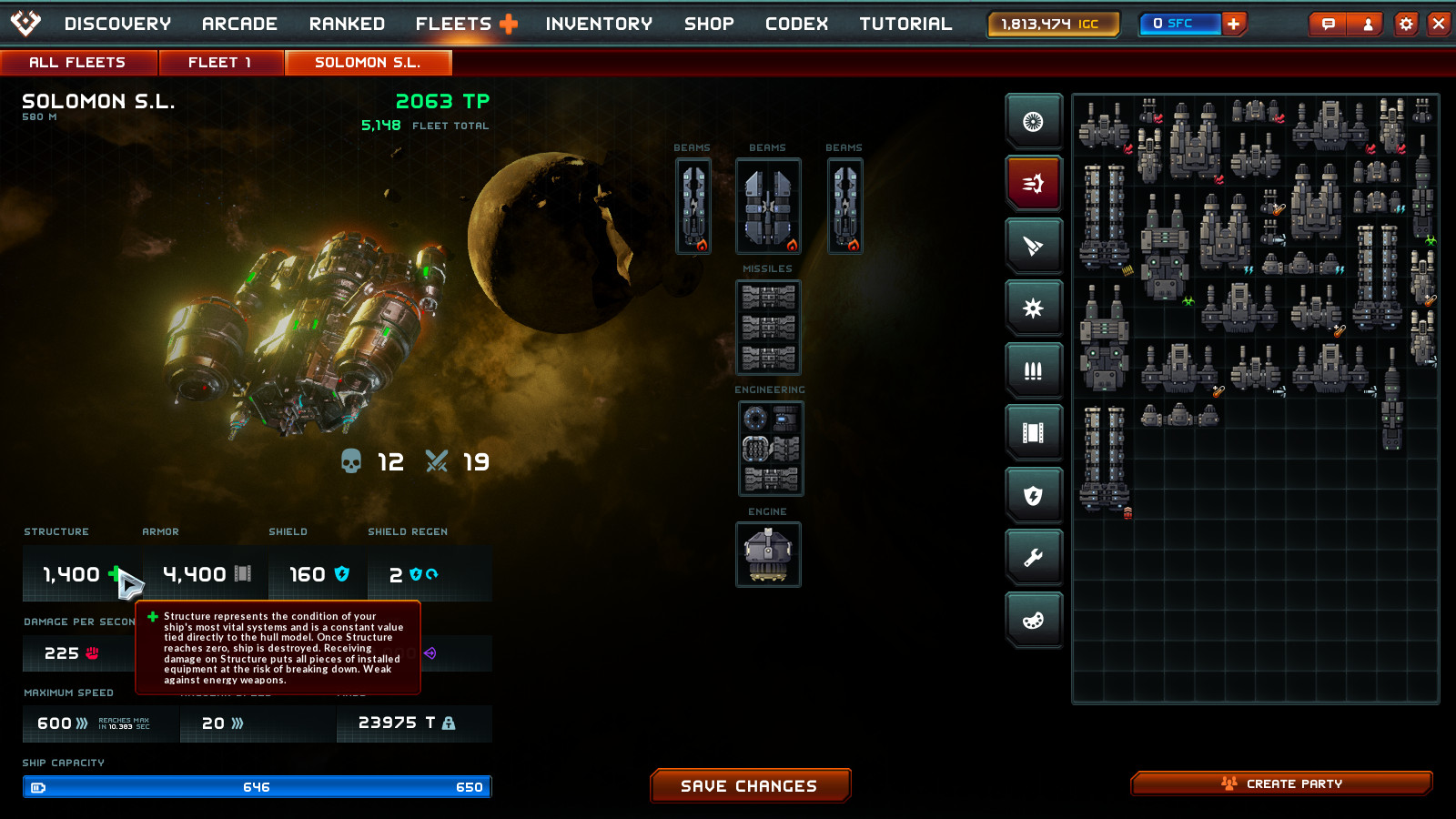 Note that not all tooltips can be changed yet.
Another small addition concerns special modules: now their cooldowns, range and damage can be shown on their cards. That's still not implemented for all modules, but it's definitely a "must have" thing if we want you to mindfully use this cool special equipment.
Deprived Dreadnought - Merlin
---
This dreadnought is a new heavy strike force for Deprived Faction. As all other ships, it's going to have 4 modifications with different slots and characteristics, adding even more possibilities for your great tactics!