Starcraft Campaigns - Race Swapped
- Play all of the original Starcraft missions as either of the other two races.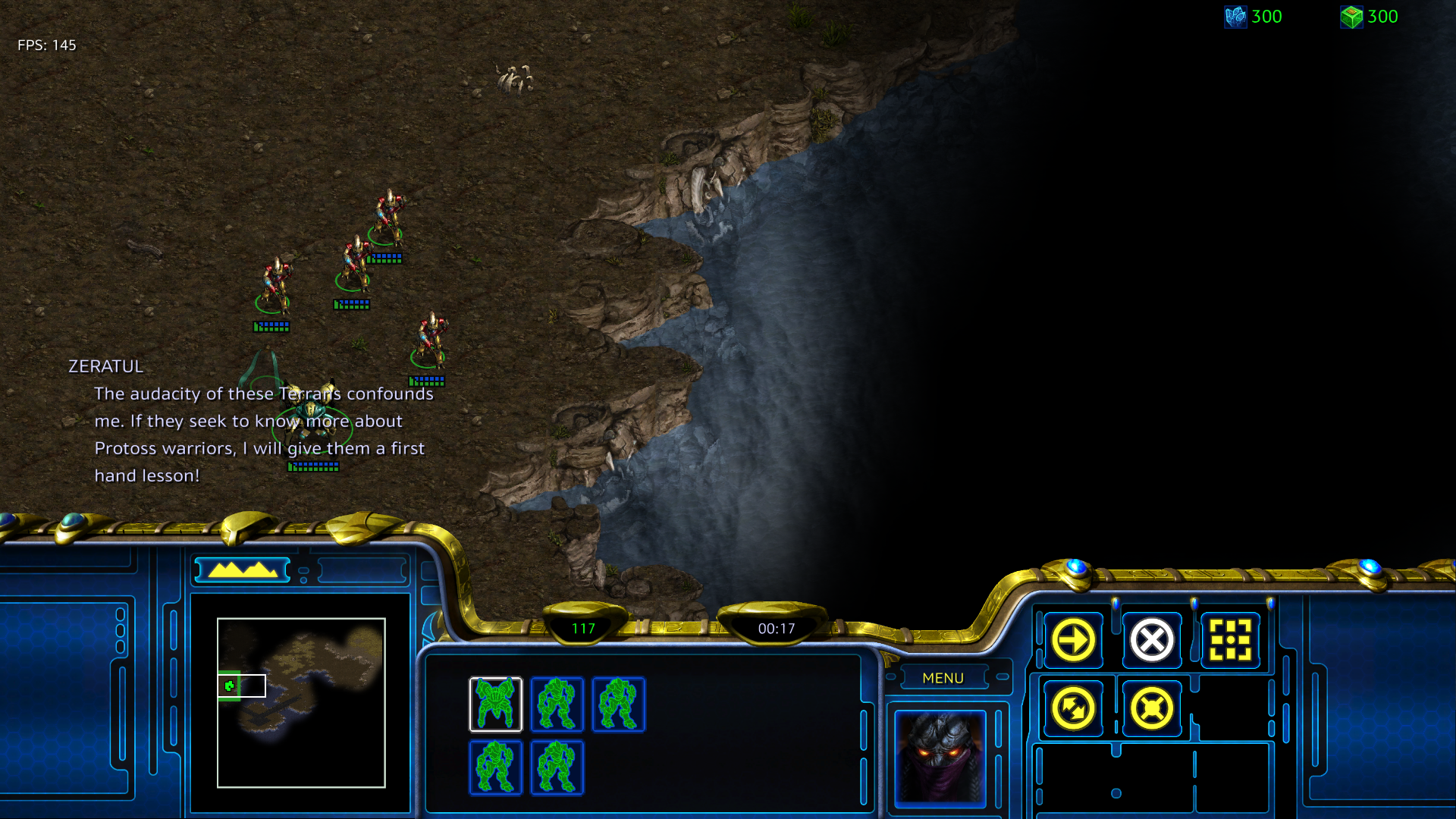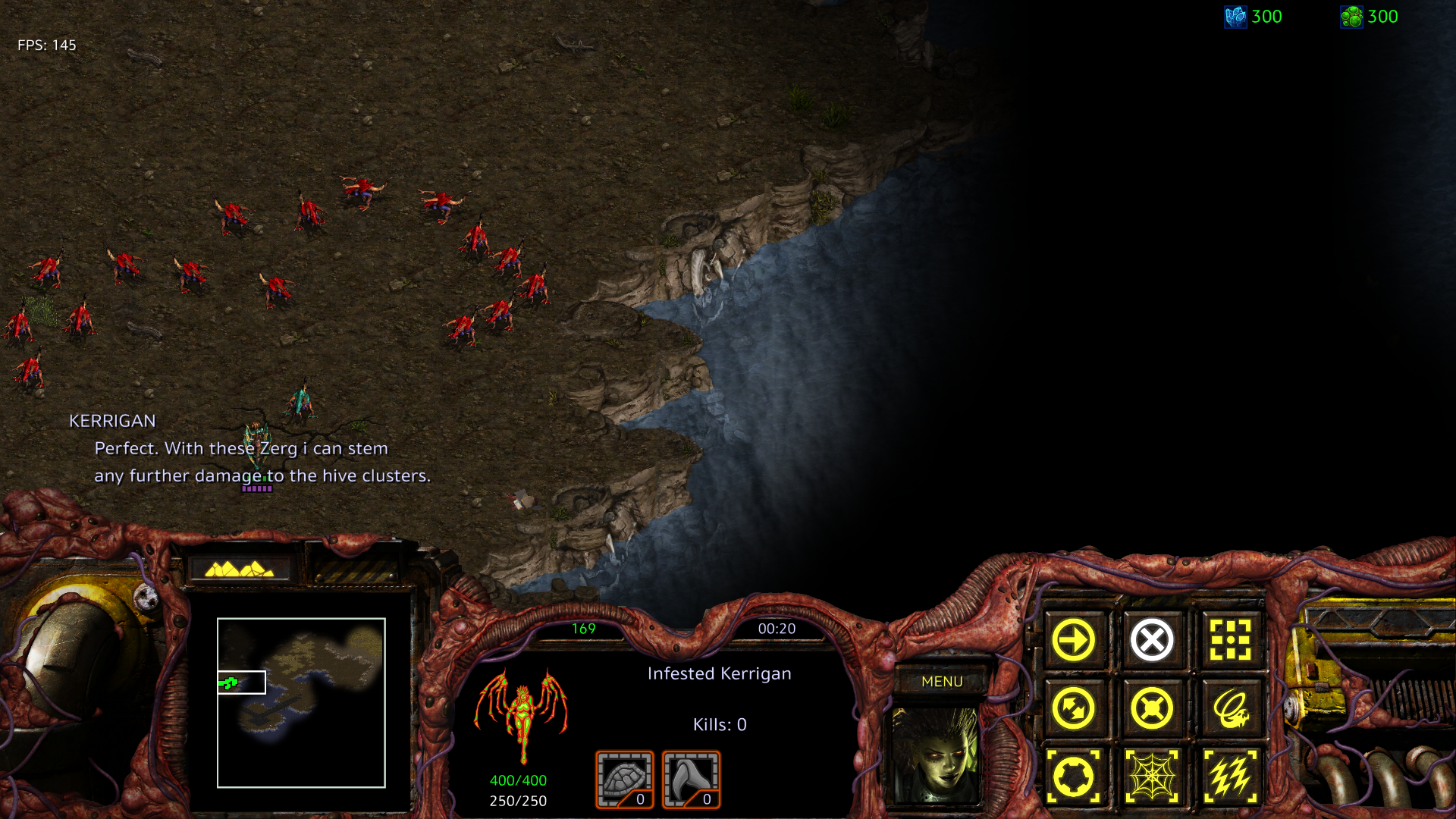 - Each mission remains as close as possible to the original's gameplay, other than the players race. It is recommended that you play the original Stacraft campaigns through the original Starcraft single player option for a closer experience. (If played through the Brood War Option, Brood War units and upgrades will be available to you by default.)
- Most of the dialogue in every mission, has been replaced with spliced together lines from the characters involved. Each campaign has a contained, loose "narrative", that begins with the first mission, and ends with the last mission of said campaign. But don't expect much character development or explanation as to why a character like Tassadar would still be alive during Episode VI, let alone be the one attacking and betraying everyone else. It's not really supposed to be all that lore friendly obviously.
- Mission Briefings are unchanged and can be ignored.
- All Hero Units have been replaced with the closest possible counterpart available to each race based on Stats, Abilities, available character dialogue, and Tech Tree positions of their base units.
(Protoss and Zerg don't have any unit that compares to the Vulture in their tech trees, so don't ask me how Jim Raynor[Vulture] = Fenix[Dragoon] = Devouring One[Zergling].)
- To install these missions, simply insert the "Starcraft Campaigns - Race Swapped" folder, into the maps folder in the Starcraft directory.
- Have fun!