Today marks the end of Starborne's second annual fanfest at our offices in Seltjarnarnes, Iceland. A big thank you to everyone who attended the party or tuned in from home - we had a blast!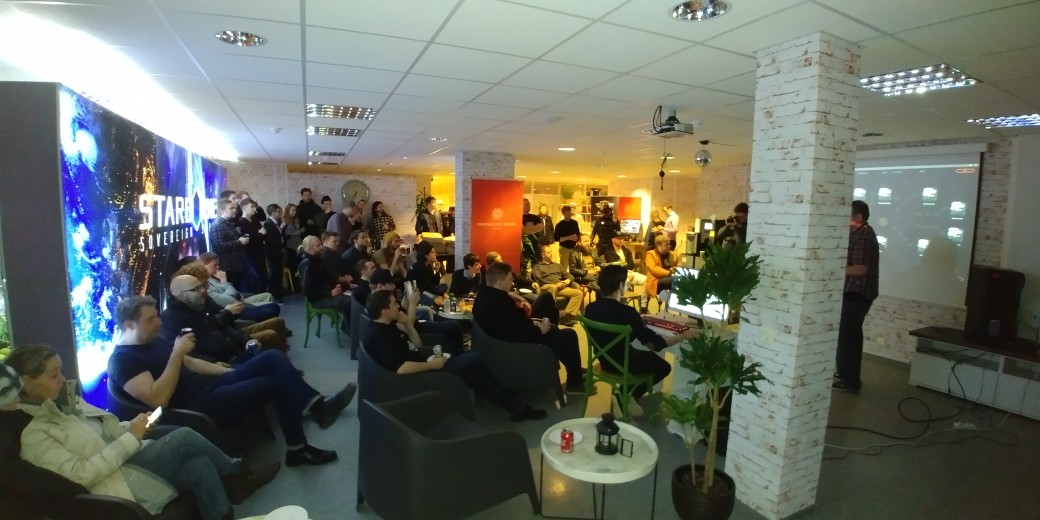 There's a recording of the event here.
While the event was mainly about the community getting to know each other, we also made some announcements about what's up ahead for Starborne. Check them out below!
The Grind
---

We heard your feedback and looked at the data: Starborne is too demanding. We want the game to be accessible and fun even for those who only log in once a day, and that's currently not the case. The following changes are a first step towards reducing the grind in Starborne:
Build times will be increased across the board. We will reduce the level caps to compensate, and you should still be able to max out a station in around three weeks - just without having to queue up something every 2 hours.
We will introduce a time based building queue, rather than a slot based one. This will significantly reduce the amount of time you have to spend on newly built stations.
Level 1 NPC stations will be removed from the game. We wished to introduce players to raiding very early into the game, but the sheer quantity of movements we've seen from competitive players set unreasonable expectations.
Events will undergo a rework, and will require more time to complete. Drops will become more consistent to compensate.
Commander Levels
---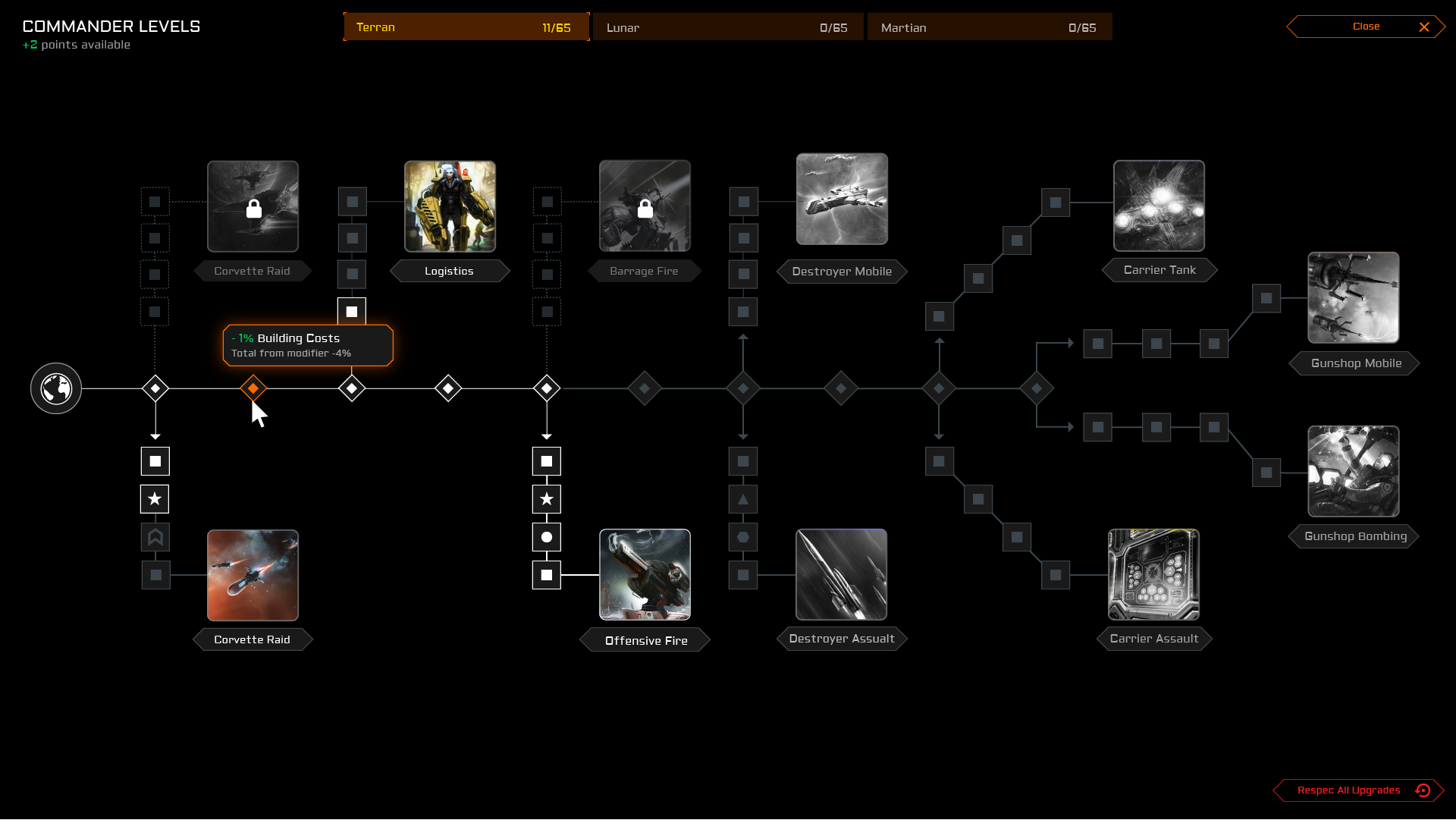 The three branches (Names TBD) contain bonuses and key abilities for Offense, Subterfuge and Support roles. You can unlock points by leveling up your Commander and define your playstyle in Starborne as the game progresses.
Example abilities:
Launch attacks from allied stations (Offense)
Temporarily disable fleet movements on a station (Subterfuge)
Deploy from an allied station to another allied station (Support)
This should make non-combat roles much more viable and further reduce the load on competitive players, as tasks are now divided between alliance members.
The Map
---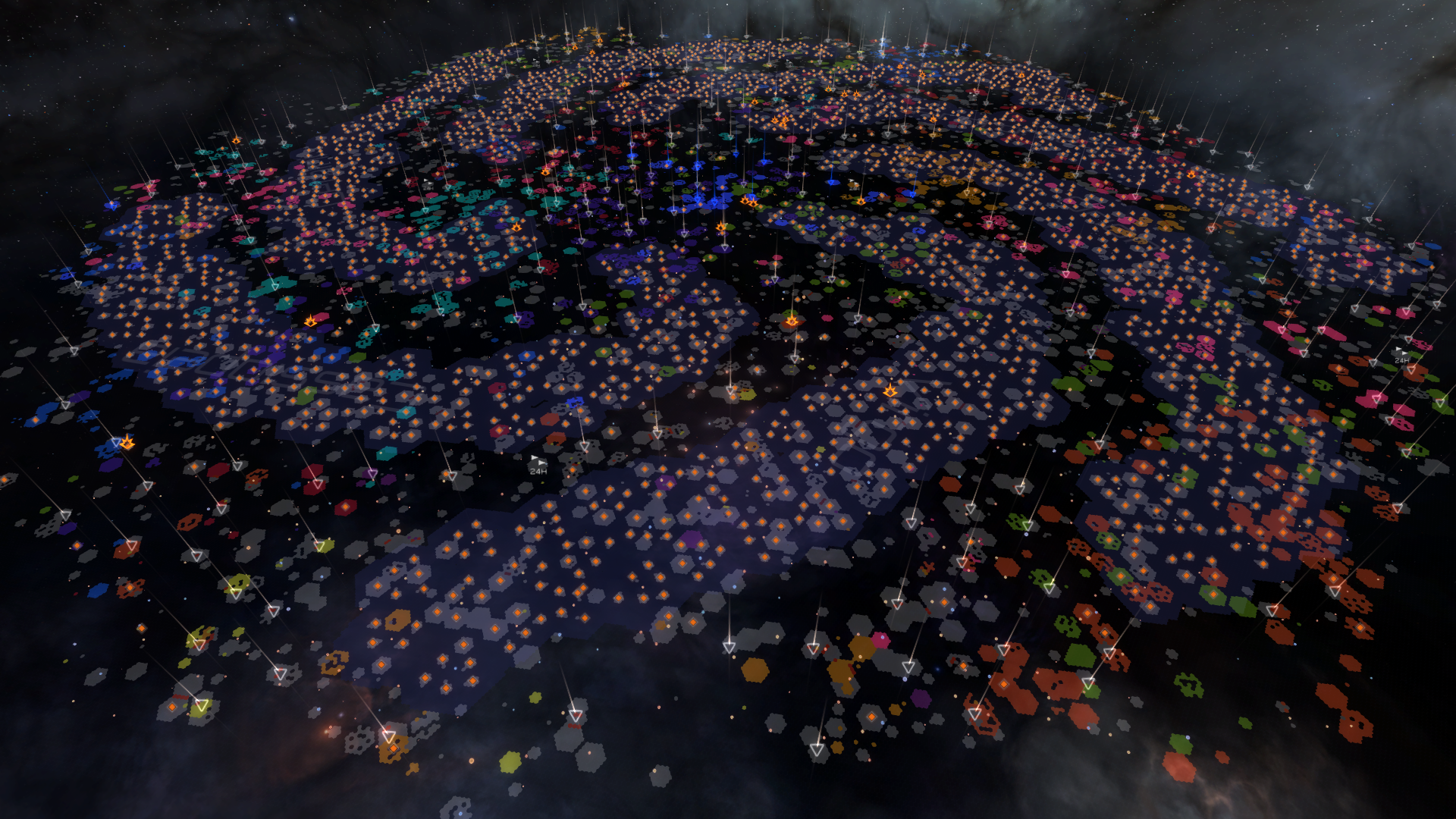 The current iteration of the map has clearly created one odd metagame with superconfederacies and stagnant borders, resulting in a rather stale mid-game. We're looking into different options to both shift the focus in the early and mid-game to regional expansion, and incentivize regional conflicts over massive alliances. This will be an ongoing process beginning with the following steps:
Less space available for each player. Players who have only friends around them will quickly run out of space to expand.
Strategic points will no longer be visible from the start. While an important part of the game, they mislead new players into thinking that capturing them at all costs will benefit their alliance.
Logistic Efficiency now extends the range until the distance penalty sets in rather than reducing it by a flat % amount. This means that widespread empires are harder to maintain than before.
Spawn Spirals will see a departure from Starborne. While it lends an interesting look to the map, players quickly abandon their original starting position and those starting in the middle of an arm begin with a significant disadvantage.
The ability to conquer other stations will be added in the near future to reduce the time until regional conflicts begin, as gunships are a mid- to late-game unit which delays any kind of border action by quite some time.
Companion App
---
The first iteration of the highly requested companion app will make its debut on Android in December 2017, and includes the following features:
See the status of all your stations at a glance.
Build and upgrade buildings.
Complete Events using Mercenaries.
Receive notifications when you are under attack or a building queue finishes.
The iOS version and additional features will arrive in the next alpha.
---
Thank you for reading!