Dear Star Wars and Company of Heroes fans,
It's been a long path. But now you can feel the experience. Watch the very first showcase of the ruined Mos Eisley, where a brutal melee takes place between the Empire and the Rebellion. Watch custom units in live action and sounds and visual effects for lasers.
Get ready for Alpha 0.
---
Our First Trailer is out !
---
The video speaks for itself. Watch, enjoy, and support us by voting for Mod Of The Year 2017 !
We know the mod is not released yet, but we can now definitely be in the "Incoming" list, as release will happen in early 2018. Yes, you read well, Alpha 0 will soon be under your hands ! As a thanks, the best thing you can give us is the recognition of the MOTY : just click the giant Vote button on the summary page or below !
What will Alpha 0 be ?
Nothing more than a toy, really. There are still a lot of issues, and as said many times, it will only have infantry units. But you'll have the possibility to at last check what we did from as close as you whish.
Features will be :
At least one custom map : Ruined Mos Eisley
Complete rosters of infantry units for both factions
One playable doctrine tree for both factions
Custom sounds and effects
Custom music and interface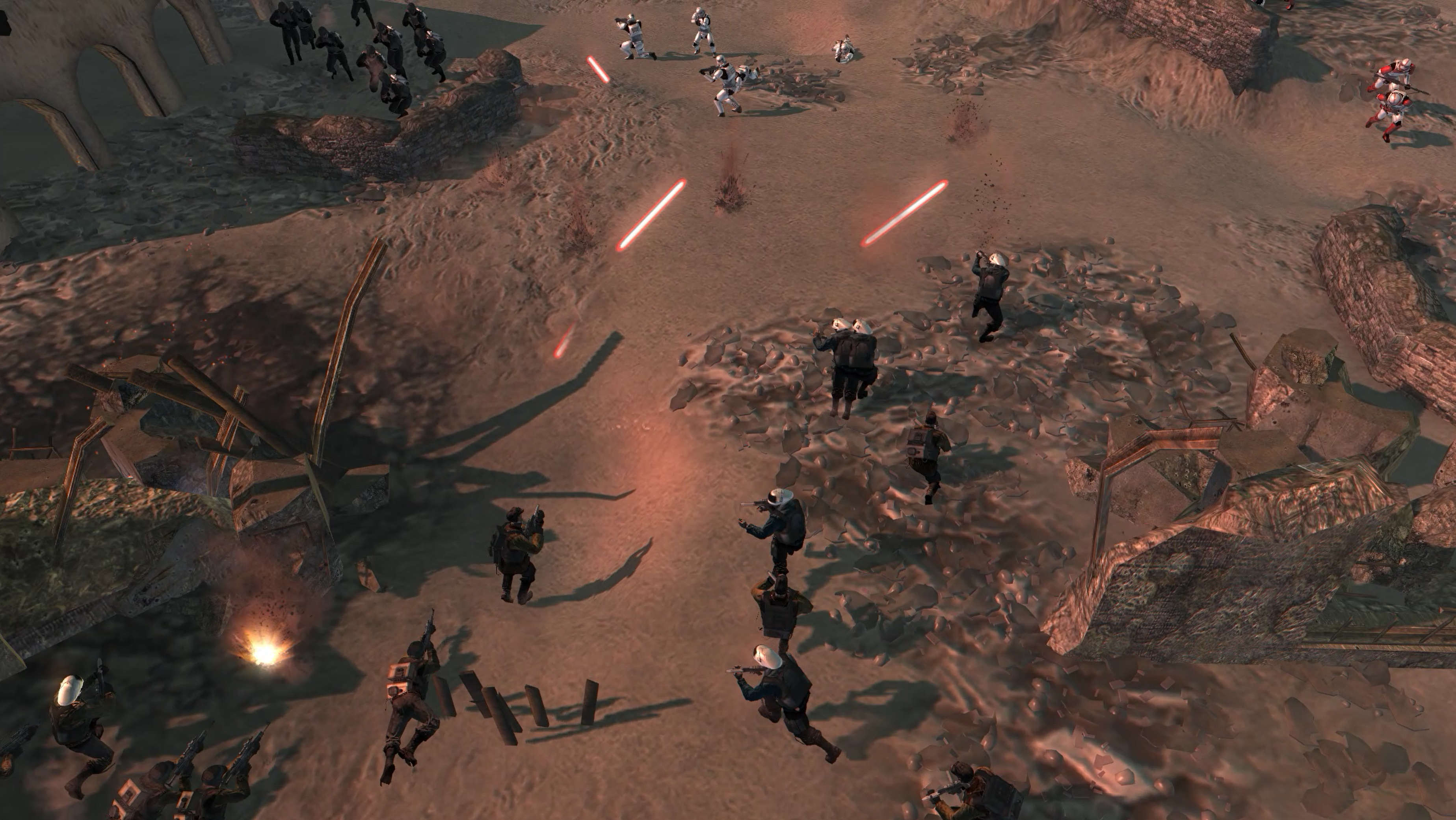 ---
We would like to thank you again for the patience and support you continue to show everytime. It is always a pleasure to read all your comments, and it definitely motivates us to keep moving forward.
The Star Wars Frontlines dev team
Ebonhawk - 3D and 2D artist, project lead
Eol - Game design, programming, ModDB management
Ragpost - Music mix and design (with respect of J. Williams' work of course)
SirPsycho – Skill, time, patience and knowledge. Thanks a lot.
And BurtondrummerNY for his greatly appreciated help and very first models !