Star-Twine patch 1.0.1 has been released and can be downloaded here. This patch is for those who have bought the game through star-twine.net or GamersGate. If you own the game on Desura, you don't need to download the patch as the game will update automatically.
[ppbranchg14023button]
Screenshot of the new options menu: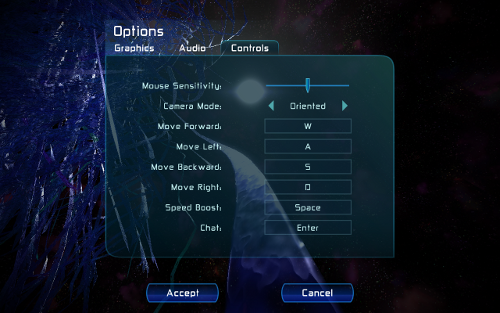 Changes in this version:
Keyboard controls are now configurable through the Options menu.
The Options menu now has separate sections for Graphics, Audio and Controls.
Fixed a bug where the tutorial would mention the wrong colour when playing in colour-blind mode.