Romulan Vessel and Module Development
Hi all. As you've all seen, we're pressing ahead with our development of the Romulan race.
You'll be happy to hear we have about 90% of models in-game and it's all shaping up beautifully.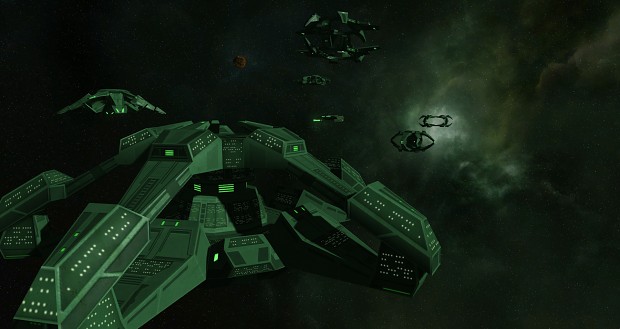 ---
Tech Tree Development
We've begun the process of implementing our research too, and at present we've got about 33% of their research in game and working nicely (hopefully that percentage will increase tonight when I get myself in gear).
We had a MP match including the Romulans as well as the Federation and Klingons last night to set standard balance. We've made some tweaks and are happy that prior to any relevant research being conducted, the three races are a fairly even match for each other. That's great news. We'll continue the testing process as the research is implemented for the Romulans, and ensure that the factions remain reasonably well balanced.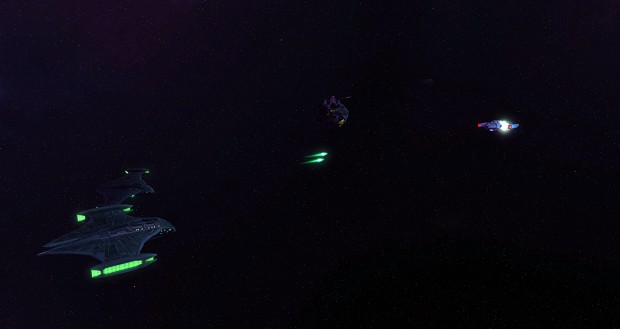 ---
Hero Vessels
Now onto other exciting developments. After some very fruitful experimentation by Max, we're in the process of implementing heroes to the game. We thought carefully about what we loved about the Armada series and one of the core concepts was having some important characters from the television shows on our team during the campaign. We really wanted to replicate that, and happily we've found a reasonable way to do so. At present we're hoping to include two to three recruit able heroes to each faction.
We'll have fully voiced vessels with recognisable Captains, and special abilities in game. Last night we tested it out for the first time for the Federation and it worked beautifully.
Below is an image of a special station that calls in the federation Hero Vessels. Each race will have only one of these stations in their starting gravity well, and if it's destroyed then you won't be able to get another. This makes defending your home-world all the more important!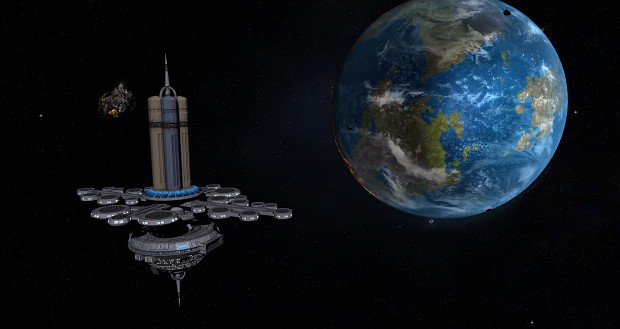 That's it for now. I hope you've enjoyed the update, and are as excited as we are about the new developments!
As always, if you have any comments or suggestions, feel free to post them :)
Technophobeus