Heya!
Holidays are over, so-o-o back to work!
We've got some artwork from the Star Story game to show you. A-and trailer is on it's way. I hope it will be released in a week or so... But we all know how it usually goes. Meh. <"we're doomed" mode off>
So , the artwork!



Early concept art+colored characters.
---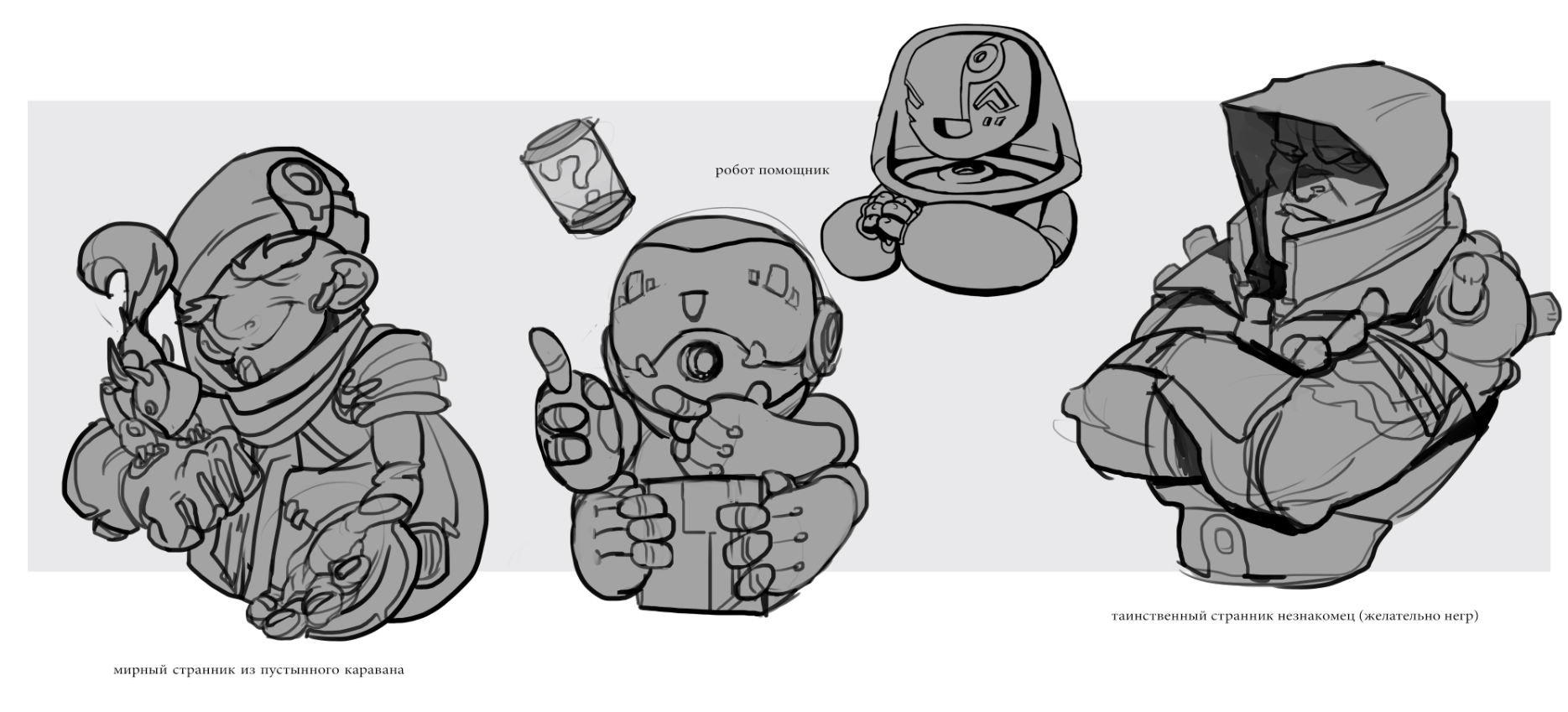 Early concept art.
---

Mr. Hero&bandits in-progress .
---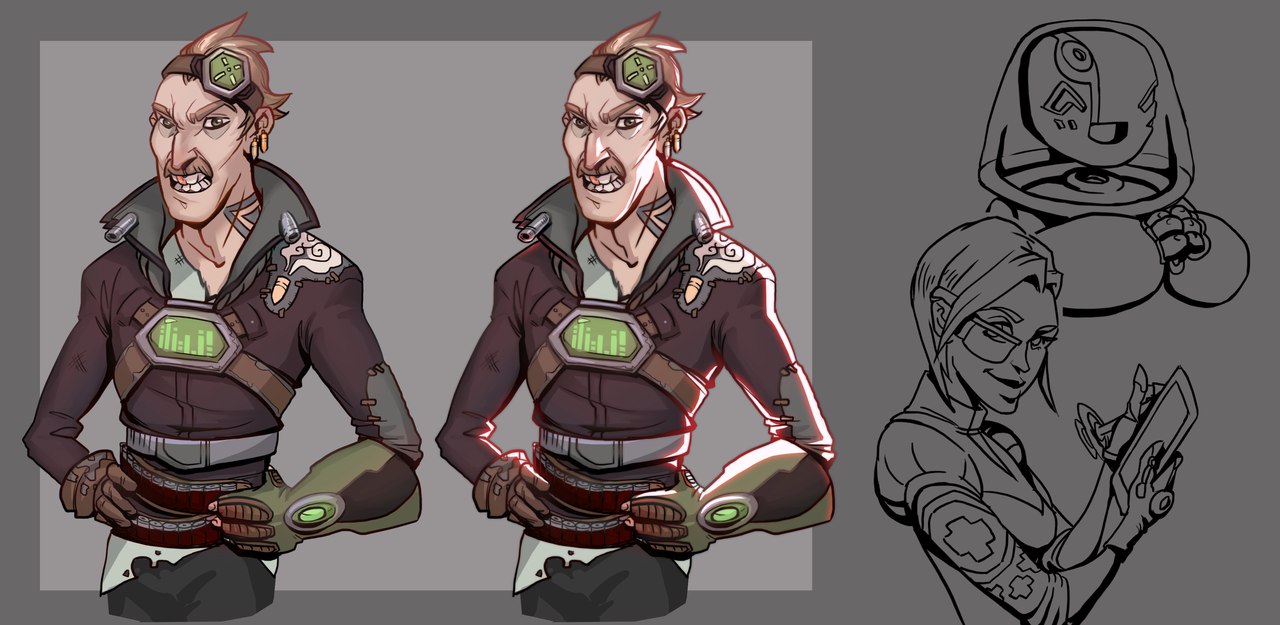 Mr #1. First NPC designed for dialogues. Early concepts were drawn in more realistic/less "cartoony" way.
---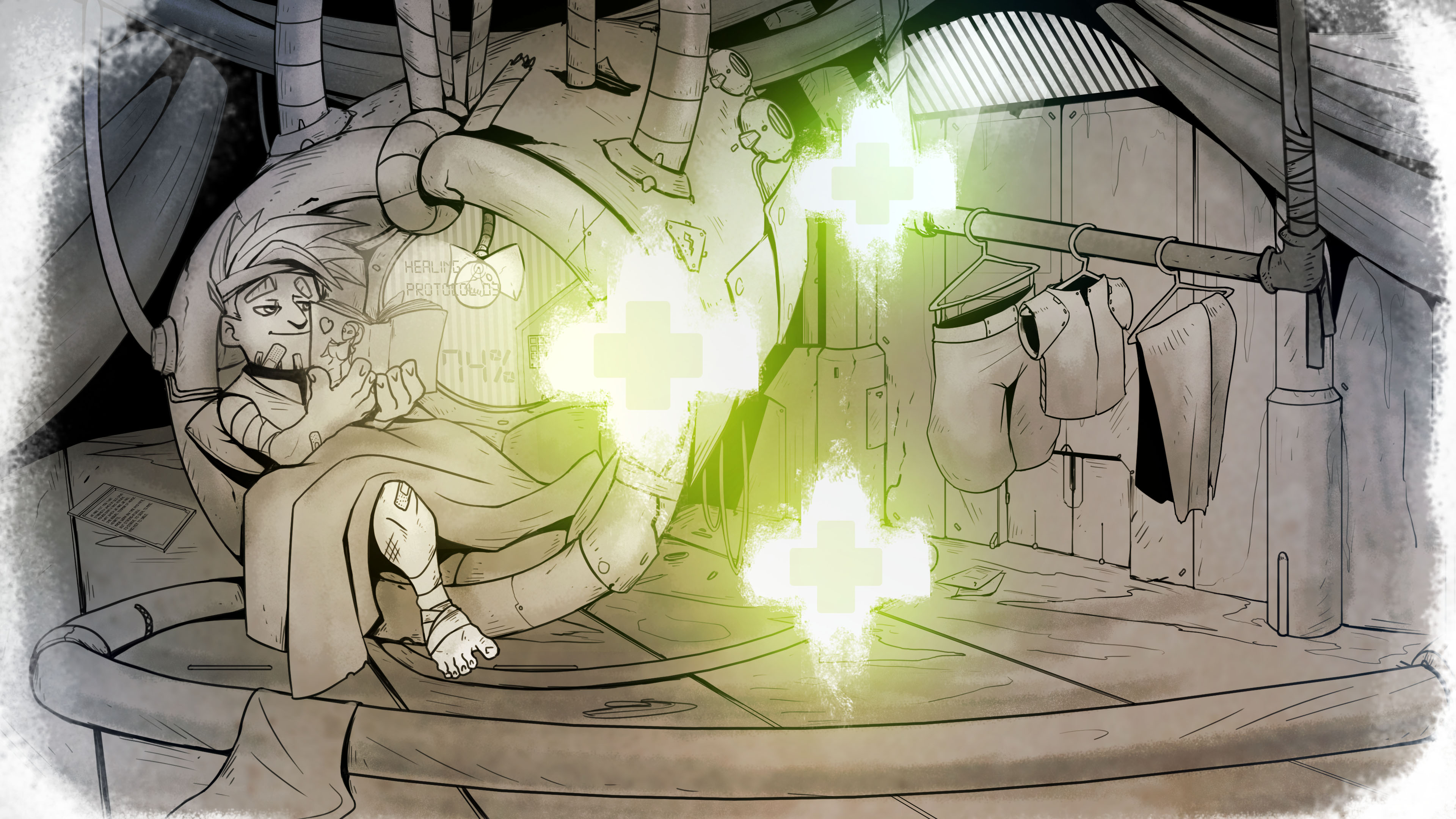 And a bonus. I'm in love this one. Healing time!