Welcome to the official dev blog for Star Plantation!

First of all thank you for taking the time to read it and join us on this journey into Star Plantation. We do weekly dev blogs every Friday where we will post what we have been up to and what we are looking into next. For now though here is our ninth week of development and we have been busy.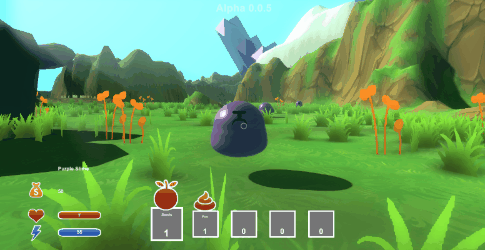 So with most of the systems now in place for the game work has really started on the content and game-play progression that will be in Star Plantation. The first and foremost being the creature eating and crafting process. You can feed any creature anything. However feeding them certain items and food will make them produce other items. That being said, feed them the wrong food and they will poo.

Poo itself however has a use as you can throw it to deal 1 damage to a creature. This is the first defensive item you get where you can fight back a little with it. As you kill and explore with food combinations for the creatures you will gain experience towards your next level which will increase your health and power.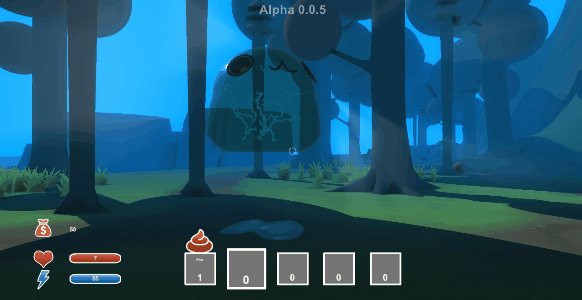 With content in mind we have been experimenting with some of the creatures you can find in each zone including this rare guy that if you feed him the correct food, something special just might happen. On the plus side, he doesn't want to hunt down and kill you, and is just happy bouncing around enjoying the view.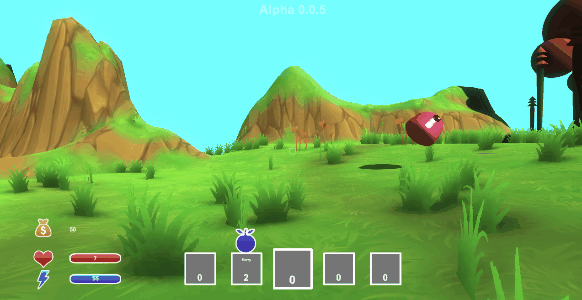 The only way to find out what each creature likes however is by experimenting. So everything you find, create or cook can be fed to creatures around the lands and in doing so you will have to build up your knowledge of how you made the rare and exciting items. This promotes community discovery where we expect some items and food in the game will remain hidden for a long period of time and someday someone might just find them.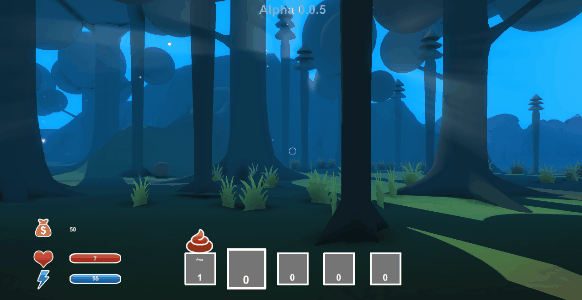 As always we like to show improvements to the areas we are working on and this week the forest got a hugely needed update. New tree models, coloring and effects really help bring this place into its own. With the new light rays also set up the overall effect as shown above is quite nice.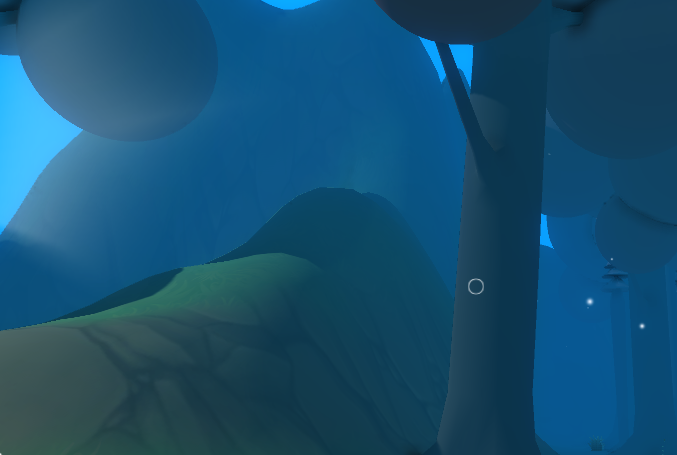 However not everything this week was great. We started play-testing with a select few from our test group and found a memory leak which we are in the middle of fixing. The fix already has reduced memory usage dramatically as well as increased the overall game performance. This will only get even better once the full fix is applied and overall we hope to reduce our expected minimal requirements to run the game even lower.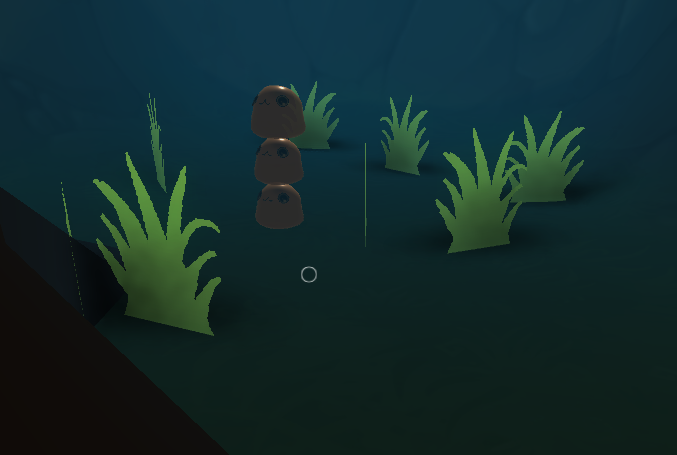 For those wondering how you can join in the game and help us, then make sure to hit the follow button on the right hand side of this indiedb.com page and keep up to date with the game's news. Lastly our site for the game will go live as soon as we start our alpha testing and will have pre-orders on the site that will grant instant alpha access and a steam key when it launches on that platform.


We are doing weekly dev blogs every Friday so make sure to follow us on IndieDB.com for the latest info each week.


If you want more or want to be part of the development process then head over to Twitch.tv/kandonian to join the dev streams on Monday GMT times and Fridays for our Community Streams where we discuss what you would like to see make it into the game.


The website for the game is currently being worked on and will be up and running as soon as we can. For now you can follow us on twitter at:
@KandoCorp

And once again thanks for reading and we will see you next Friday!