Welcome to the official dev blog for Star Plantation!

First of all thank you for taking the time to read it and join us on this journey into Star Plantation. We are doing weekly dev blogs every Friday where we will post what we have been up to and what we are looking into next. For now though here is our seventh week of development in a nutshell.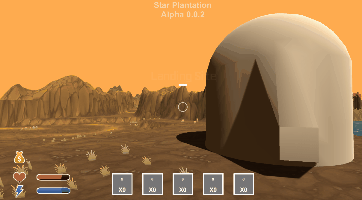 So we started working on the information a player will get when changing zones. The first one is information popup that shows the name of the area you have entered. This will help players share information on where they find creatures, items and more.
This also means as we progress building the zones and in future add new zones they will be much easier to distinguish when players enter new zones they have never been in before.
When we progress this feature further it will check if it is your first time in the zone and give you a helpful tool-tip that can give you a little bit of information about the area.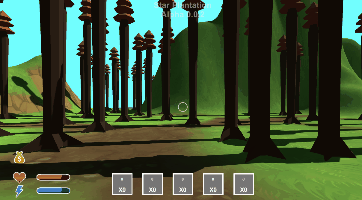 The secondary feature we added to the zone change is now certain zones can have area effects that are turned on and off depending on if players are in that zone or not. This again helps each area feel individual and will improve the individuality of each zone even further.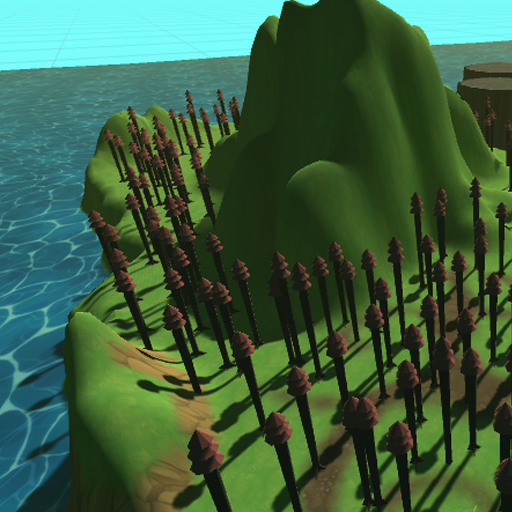 We have also started building a mountain in the forest area which will be scale-able using the jet-pack upgrades you will be able to buy for your character. The real question is, what is on the top?
For those wondering how you can join in the game and help us, then make sure to hit the follow button on the right hand side of this indiedb.com page and keep up to date with the game's news. Lastly our site for the game will go live as soon as we start our alpha testing and will have pre-orders on the site that will grant instant alpha access and a steam key when it launches on that platform.
We do weekly dev blogs every Friday so make sure to follow us on IndieDB.com for the latest info each week.
If you want more or want to be part of the development process then head over to Twitch.tv/kandonian to join the dev streams on Monday GMT times and Fridays for our Community Streams where we discuss what you would like to see make it into the game.
The website for the game is currently being worked on and will be up and running as soon as we can. For now you can follow us on twitter at:
@KandoCorp

And once again thanks for reading and we will see you next Friday!