Welcome to the official dev blog for Star Plantation!
First of all thank you for taking the time to read it and join us on this journey into Star Plantation. We are doing weekly dev blogs every Friday where we will post what we have been up to and what we are looking into next. For now though here is our sixth week of development in a nutshell and it's a good one.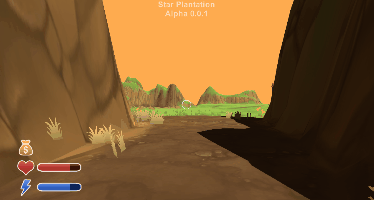 So one of the main things we are working on for the game is ensuring the areas will all be unique in style and feel. This led us into creating a zoning system that allows us to set special effects and variables for each zone with a nice smooth fade in between. The above example is obviously a pretty extreme change in zones but it shows great how it can create an added effect for each area.
The next thing we started on as you can see is the UI. We are experimenting with a few options still but we know we will have energy/power, health and currency on screen. The reticle however we think will only appear when needed. The reticle also changes depending on what actions can be taken at the time.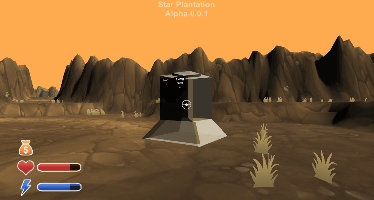 The next thing we have started working on is the building and placing side of the game. We have so far added controls for placing and rotation. This will let people build unique bases to their style of play. This takes away a huge problem that a lot of games with farming etc have where everything is usually in a preset location
In our first round of public testing we will be focusing on the feedback from all our systems, so expect major changes to some of them if they don't feel or work right.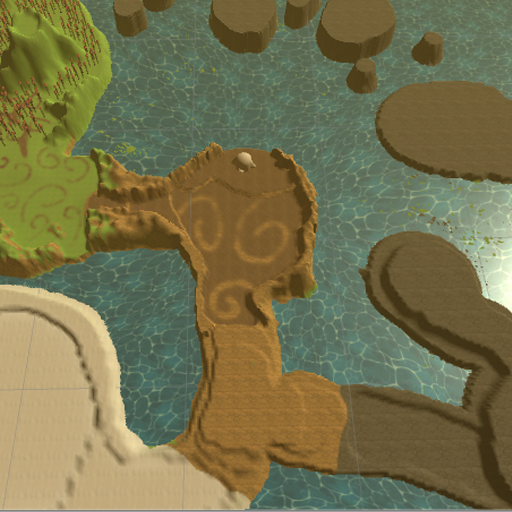 We have also concluded from our environment tests that some of the styles we built are ready to be placed into the main map. We have as you can see started plotting the areas out and detailing the overall map. This will change dramatically over time as you would expect but as soon as we have something solid to play in then this is our top priority right now.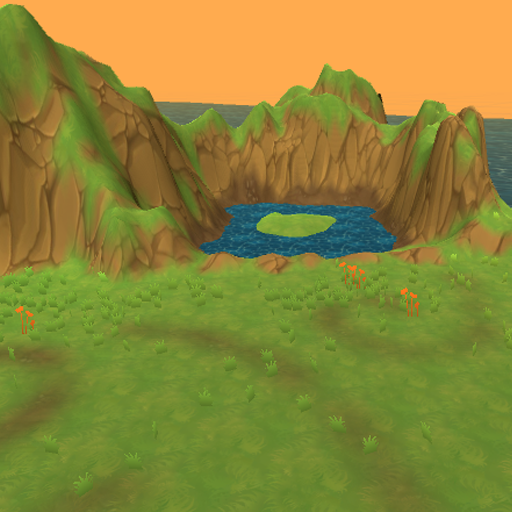 For those wondering how you can join in the game and help us, then make sure to hit the follow button on the right hand side of this indiedb.com page and keep up to date with the game's news. Lastly our site for the game will go live as soon as we start our alpha testing and will have pre-orders on the site that will grant instant alpha access and a steam key when it launches on that platform.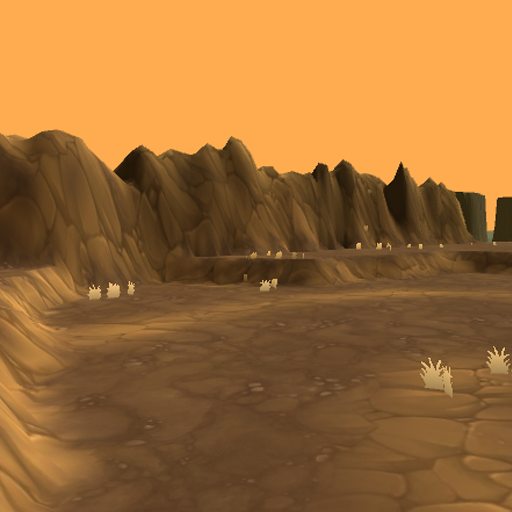 We are doing weekly dev blogs every Friday so make sure to follow us on IndieDB.com for the latest info each week.


If you want more or want to be part of the development process then head over to Twitch.tv/kandonian to join the dev streams on Monday GMT times and Fridays for our Community Streams where we discuss what you would like to see make it into the game.


The website for the game is currently being worked on and will be up and running as soon as we can. For now you can follow us on twitter at:
@KandoCorp

And once again thanks for reading and we will see you next Friday!