Gnomic Studios released Square Heroes 1.0
for PC at PAX Aus 2014
Check out the action and what the full version includes. Square Heroes is out now on Desura for USD $9.99 and coming to Steam ASAP (check our Greenlight page for updates). The full version includes:
Single Player Tournament of 18 levels plus an epic final boss fight.
Multiplayer: Up to 4 local players, 6 online players or any combination thereof.
Over 30 unique, interesting (i.e. not just grinding) and challenging achievements each of which unlocks a new hat you can equip your "Hero" adding stat buffing perks.
XP levelling system where each level unlocks one of the 30 weapons including flame thrower, harpoon, missile launcher and a chicken.
Linux, Mac and undisclosed console versions coming!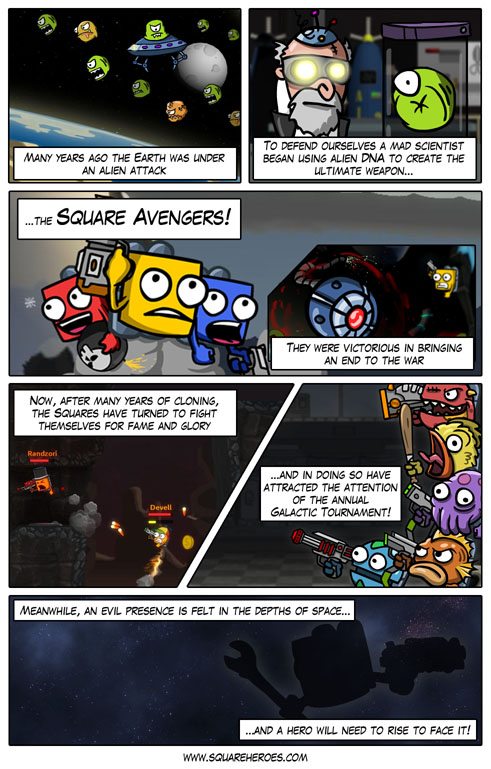 Single Player Tournament
Compete against the other champions of the galaxy in the single player Tournament.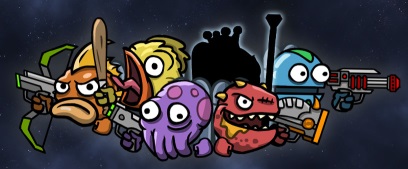 Through increasingly difficult scenarios battle against your foes over the 6 maps in 18 levels of Deathmatch, Gnome Hunt and Team games.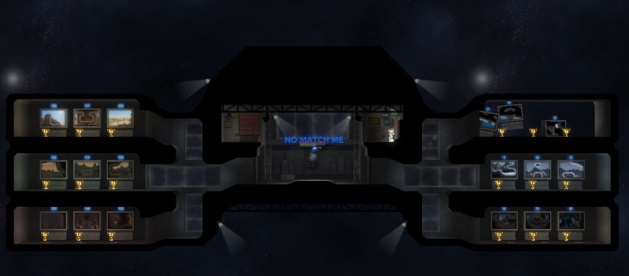 Final Boss Fight
Without giving too much away let's just say the only people to have beaten the final boss in the world at the time of writing are the devs!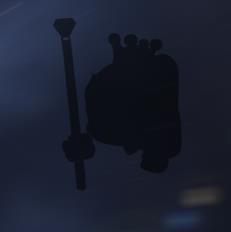 "NO MATCH ME"
Multiplayer
Finding and joining an online game can take less than 1 second in Square Heroes. Square Heroes supports up to 4 local players, 6 online players or any combination thereof. Your foes from the Tournament can stand-in as bots so the fun never stops. Anyone can create a custom game so your friends or anyone else can join.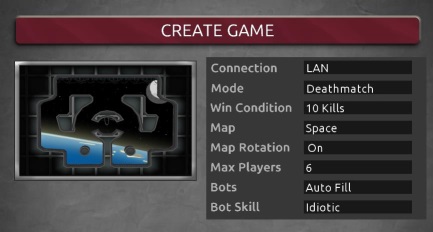 Achievements
Over 30 unique and challenging achievements are the only way to unlock hats to equip your character with. Each hat adds (and subtracts) stats from your Hero in game.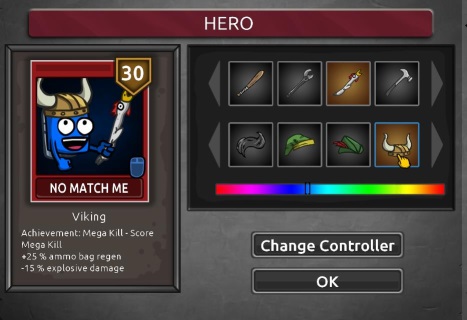 Future
Square Heroes is just getting started. Updates to the full version will arrive shortly. Native Linux and Mac versions will be ready soon which will support cross-platform multiplayer. Gnomic Studios is in talks with major console makers with the goal to bring Square Heroes to widest audience possible. Watch this space!