Ingame, the way you (the character you play) move is important. Nothing more boring than a character not moving as it should! Of course, the programming allows your character to walk precisely on the floor and not 20 pixels off it! Or to receive damages exactly when you see enemies' bullet hits you and not when the enemies' shots are in the opposite direction.
But there's also animation itself.
What would you think, and actually would you play this kind of game, seeing you moving as if you'd just wake up or drink 20 coffees in 10 min ! No,no, no ... A "hero" must have the proud walk of an intrepid (super) man always ready to "elegantly" save the World, Mankind and Universe! Something like Master Chief !!!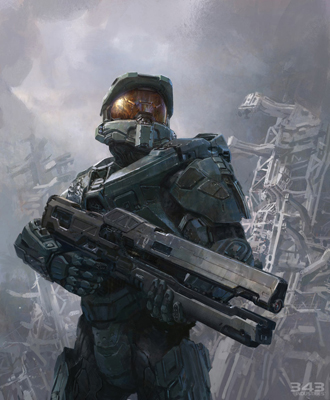 In our case, Sprouty crosses his dream universe pretty calmly being all the same on watch. He can't look half asleep, you know, with a snot bubble hung at the nose and walking like a zombie... C'mon: he's a super cool hero seeking for treasures and a princess!

So... here we are : the ingame-animation of our character. For the prototype (Sprouty) we used four pictures spritesheets, making Sprouty walking jerkily with no details. We decided to animate his moves with much more pictures (8 for the walk) that hugely improve the animation rendering and the fluidity for high-class moves :

All the characters animation will be approached in this way (especially Sprouty and Hammy) ... because the harmonization of all parts of this game we develop is very important to us.
Image used : Master Chief from Halo 4