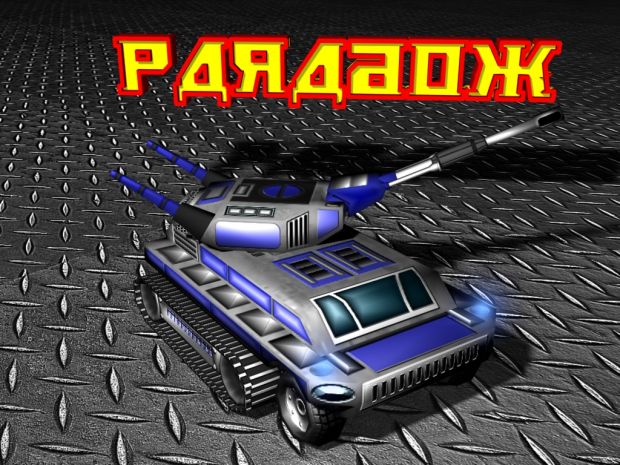 Allied "Horizon" Artillery
As war rages on, so too does the accompanying arms race. Equipment that was once a mainstay of a military force falls to the wayside as new and better technology takes its place, ready to test its mettle against whatever the opponent has to offer. This was the case with the M-100 artillery (now in use elsewhere, but that's another story), a vehicle that was prohibitively slow when forced to carry its own ammo - the Allied military evolved over time to favour speed over power to compensate against the brute force of the Soviets, and thus a tank that can be outpaced by infantry has no place in their army. Its successor, therefore, had many hurdles to face - would it be able to keep up with the quick tanks of the Allied arsenal? Would it be able to provide support at a moment's notice over an impressive range? The M-219 Horizon solved both of these problems, but introduced a new one - its firepower was not up to par.
The Horizon is capable of carrying its own ammo while keeping even the quick pace of the Guardian tank, has an impressive rate of fire (on par or even greater than the Tsunami Tank's) and the range of its main cannon outdistances even some other artillery units already in use. However, both of these advantages arise from the incredibly small size of the Horizon's shells. The damage it does to buildings is almost negligible, and even its effectiveness against tanks is laughable; for this reason, the Horizon was not put into use immediately after development was complete. An artillery unit that doesn't hurt tanks is of no use against the mighty Soviet war machine.
Needless to say, the arrival of the Empire of the Rising Sun, with their legions of versatile yet light vehicles, earned the Horizon a second chance.
The Horizon Mobile Artillery can keep up with Guardian tanks with ease, has gobsmacking range, and can even fire on the move (albeit with greatly reduced accuracy). Pitiful damage and armour limit its use, but the range helps with the latter and when it comes to the former, the Guardian's targetting laser is a godsend - high rate of fire combined with increased damage means that in a pinch, the Horizon can even be used to fend off a Soviet force. If necessary, the Horizon can occasionally fire a special Chronoshell (targetted ability) that, like the Chrono Rift protocol, temporarilly removes the target from the battlefield so it cannot hit or be hit by anything. The blast radius of the Chronoshell is somewhat lacking, but a single well-aimed shot could stall those Apocalypse Tanks enough to bring in the heavy support. The Chronoshell is also effective against buildings, so if an Athena Cannon is not available to hit the defenses, a few Horizons will buy the rest of the army a few seconds to speed through the breach.