Hi, here are another news!
The last time we have informed you about our progress on world map. This time we originally planned to post about the progress of the story in the game, but it's still needs some polishing. There is still a lot of work to do on the story especially because we're trying to create a real legend. An epic legend. Not just some sort of soap opera. So take a look on what we did since our last post: we want to present you the build mode.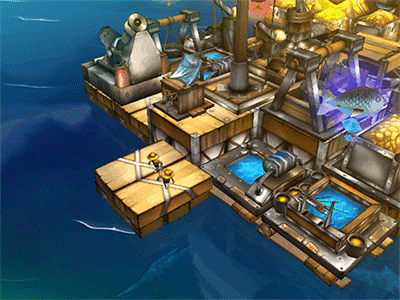 Players are able to build their vessels to any shape they want. They has the opportunity to build vessels of different sizes, they need to be careful with building structures because they have influence to the vessel's physic, for example speed. The layout of the pontoons determines the vessel's shape and has direct influence on speed. Other buildings that will affect it's speed are sails and engines. It will depend on the players and how they want to play. They can build a large floating fortress that can withstand any damage, or a small quick moving speed boat with good handling.
Everything on the deck has a weight so it may happen that the player overloads the boat which loses it's balance, therefore in combat may happen that the vessel will tilt to it's side. The player will also have to pay attention to the defense because the attacks against him will be very common. Therefore, the player will have to build many types of defensive structures. The attacks may come from water, underwater or air, this will force the player to defend himself from all sides.
Cannon:
Cannon deals a great damage and it's effective against all units in the game.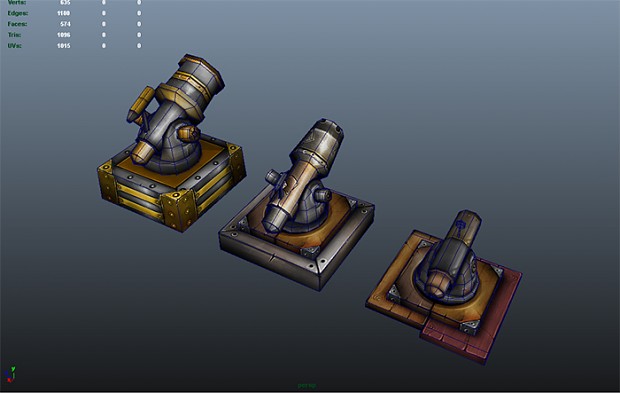 Sniper Tower: Has a great range and eliminates the strongest units.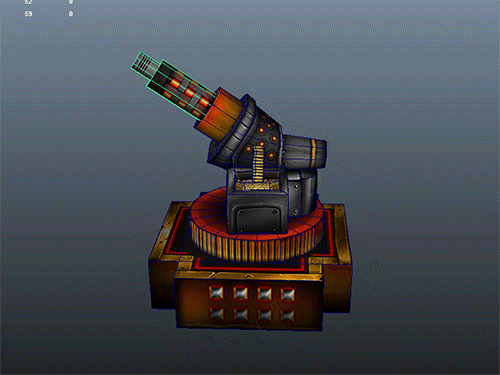 We're trying to offer you fresh news on our development and progress in the future too.
We are a small group of developers and therefore, the implementation of new features are sometimes difficult. However, we will release a beta soon. You can sign up for testing right now on our webpage. All players who sign up into the open beta will be rewarded in the game as our gratitude for contributing to the development. We're open to criticism as well as to praises. Waterworld has its own rules but players can create their own and we will support them.