Hi, here are another news! Lately we have informed about our progress on character editor. We've managed to finish many aspects of character editor. Now we're implementing GUI and making items so that players have a wide range of modifications. Moreover, we're creating next parts of the game as duel and weather. To test duel we are currently working on server side. As soon as we finish server side, we'll be able to open the game for beta testing.
DUEL:
At present we're working on online battle between players. In this duel the player's vessel matters - vessel size, keel that can influence the direction, sails and engines influencing speed and many other aspects. The battle should include features as harpoons, nets and other conveniences that can support the battle between players. In sea combats the players must be very careful to defend their vessels.
Weather:
We have completed the "weather change" like the weather in the real sea does. Real time zone will be used at the game – if a player plays game during sunrising, the sunrising will be at the game too. The weather will play the main role in the combat as well. In the offline battle you need to take care from which side is wind blowing.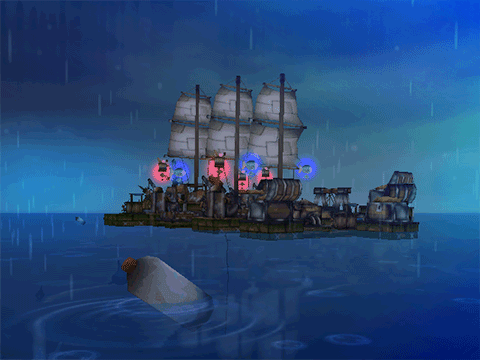 Project SplashBlades continue...
You'll have the opportunity to join to the Beta community that is being prepared. We are finishing physics simulation of a battle between two vessels. Players can build a vessel according to their own requirements and improve its sailing features and drive ability - weight, motors, sails, etc . . . Players will be also able to use a variety of weapons in combat ships such as harpoons or nets. You can look forward to various new features, as well. If you have any tips and advice please contact us.