In point of fact, we've reached pretty neat frame per second rates in the game, regardless of the large amount of bullets and explosions, therefore the game should be fine on the older devices too. Don't worry. We'll have graphics settings. Feel free to turn off the reflections whenever you want. Of course optimising the code was the hardest part of the work, because in our game everything is calculated in real time for each frame. The assault mode, where you send your army to destroy your enemy, got a huge boost after the month long optimisation process. Some more effects, particles and sounds, and it will be ready for the release.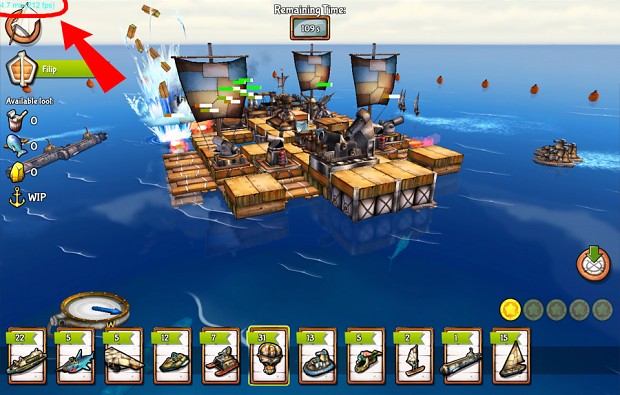 We rather make a risk by pushing the release date towards than make you guys and girls disappointed. Our main goal is to make a catchy atmosphere what you can enjoy. Some good news: As I said, we had problems with the weight of the dynamic calculations in the game. The weaker and the mobile processors was not able to calculate them fast enough for each frame, therefore the frame rate dropped. Now I can proudly announce that our programmers managed to solve this problem. The CPU time spent for the calculations is minimal now. Thanks to them, the game approaching its stable state. Their knowledge level is Over 9000!
***
Here are few images where we worked on the graphical unit interface. - It's still under work in progress.