As a developer, you tend to underestimate your own game in terms of difficulty and accessibility.
You know all the features, have mastered all the tricks and know how to elegantly avoid stumbling blocks.





We have not been immune to this, either, but very quickly received feedback from players that our game was too difficult.
Especially the introduction had some potential for frustration. One criticism was that, as a fresh commander, you didn't have enough time to understand the individual game mechanics and their connections in the early game.
The result: A "Game Over" screen, and, in the worst case, disappointment in front of the monitors.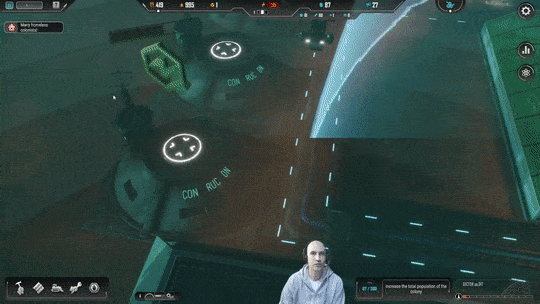 Since we want to present players with some (also quite big) challenges, but at the same time we don't want to overwhelm or frustrate them, we have fine-tuned the difficulty level since the Early Access release in October 2021.

However, we still received comments and remarks that made it clear we need to make further adjustments in the area of difficulty. Now we were faced with a landmark decision:
Do we turn the difficulty level down even further, or do we add multiple difficulty levels sooner than we thought?
The decision-making process led to some very lively discussions internally, and we ultimately decided to implement four difficulty levels already.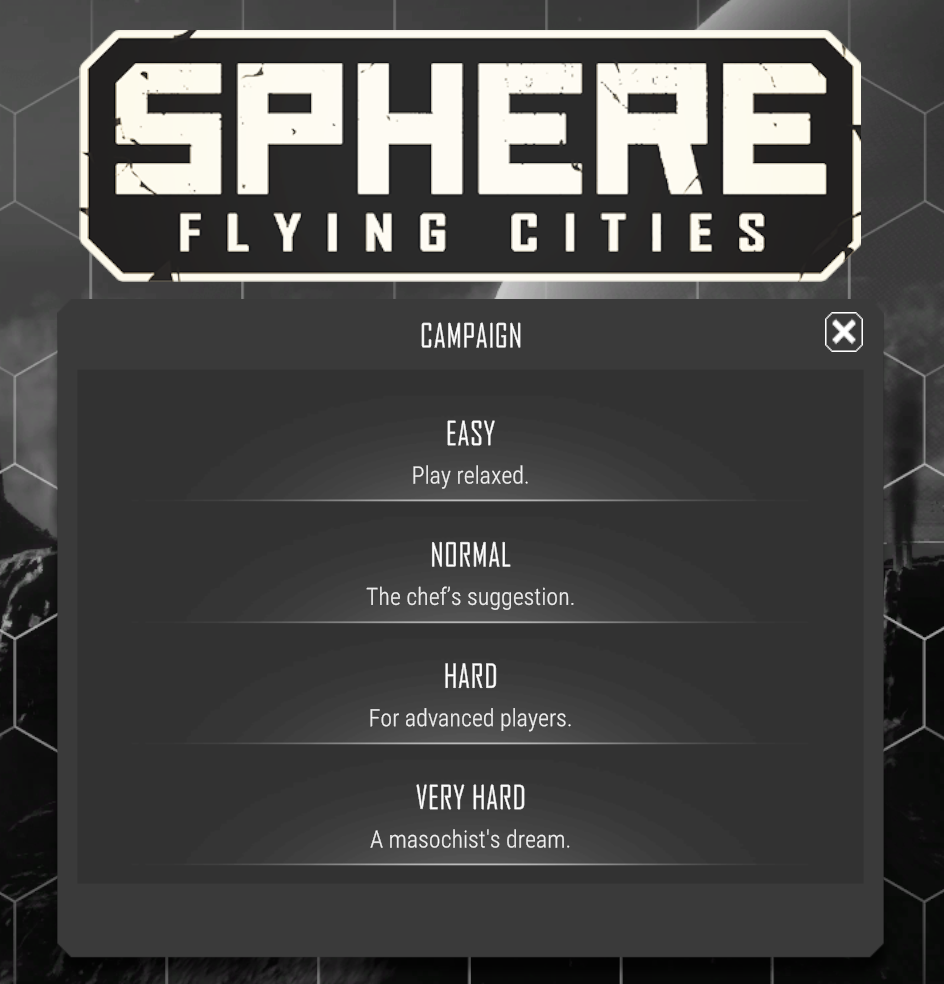 This has several advantages:
The default difficulty level does not have to be fundamentally changed, and we can still present players with appropriate challenges - just as we envisioned as developers. At the same time, the first eight missions of the campaign can now be played on 'Easy', making it easier to get off the ground. On the other hand, advanced players can now start the campaign directly on 'Hard' or 'Very Hard'.

Another change that has been made should also make things a little easier. The maintenance station is now available at the beginning of the game and does not have to be unlocked anymore. This point has also been mentioned in comments and forums from time to time, and we have complied with this as well.

With these changes, we hope to offer players of Sphere an even more pleasant gaming experience.





What do you think of the new changes? We are looking forward to your feedback!
Please visit our community suggestion board: Sphere-flying-cities.nolt.io and help us make the future of Sphere - Flying Cities even better!


Thank you for reading and your ongoing support!
- Your Hexagon Sphere Games Team-