The distinctive look of the cityscape in Sphere - Flying Cities was created by merging old science fiction graphics, brutalist architecture and cyberpunk elements.
This allowed us to give the game world a retro-futuristic and at the same time slightly dystopian basic character.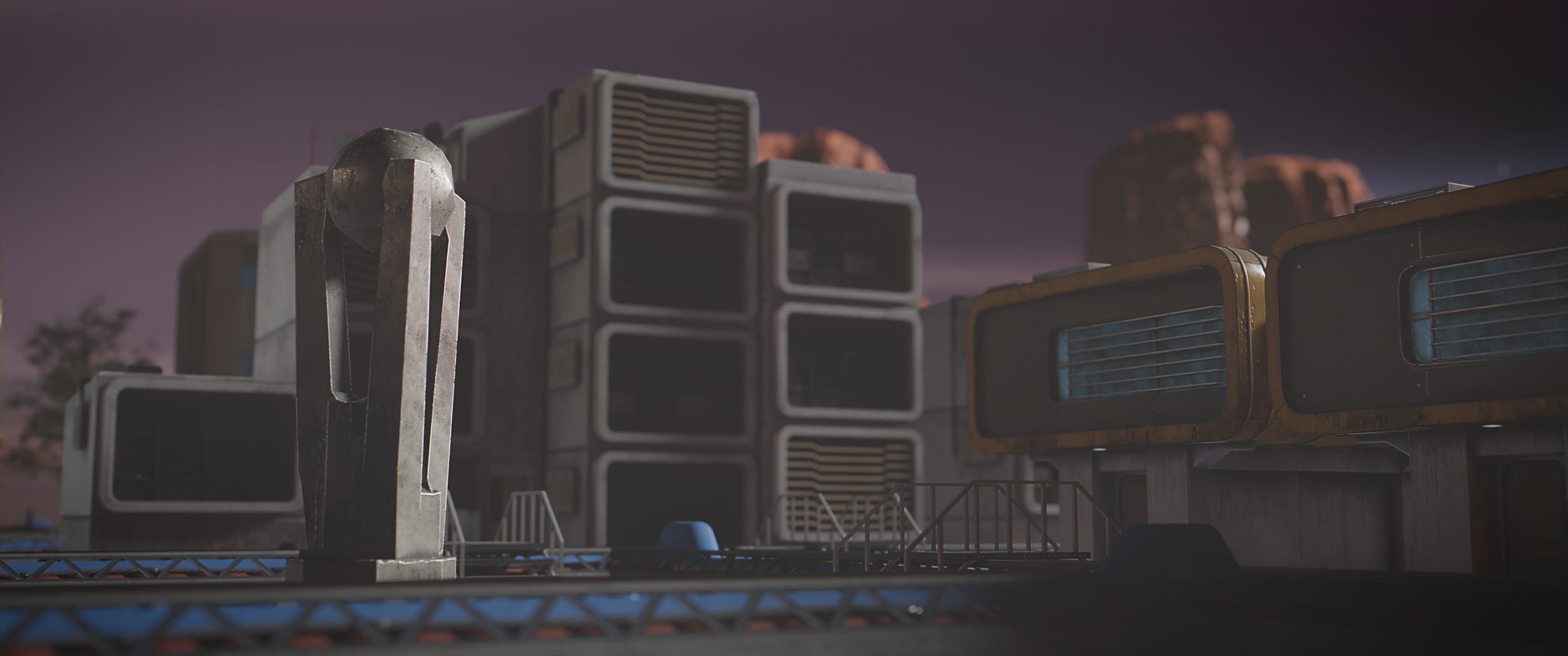 At the beginning of the game, the brutalist architecture is still somewhat less present. The main building, as well as other early buildings like small housing units, plantations and storage buildings, have more of a retro-future-survival look and are mainly designed for functionality.

The retro-future-brutalism look only becomes the defining architectural feature of the flying colony as the game progresses (and the city grows in size). The combination of concrete buildings and neon lights/colors, as well as other cyberpunk elements, represents another nuance of Sphere's distinctive look.
Giving the cityscape a dark, gritty basic look by picking up on the architectural style of Brutalism was decided early in development.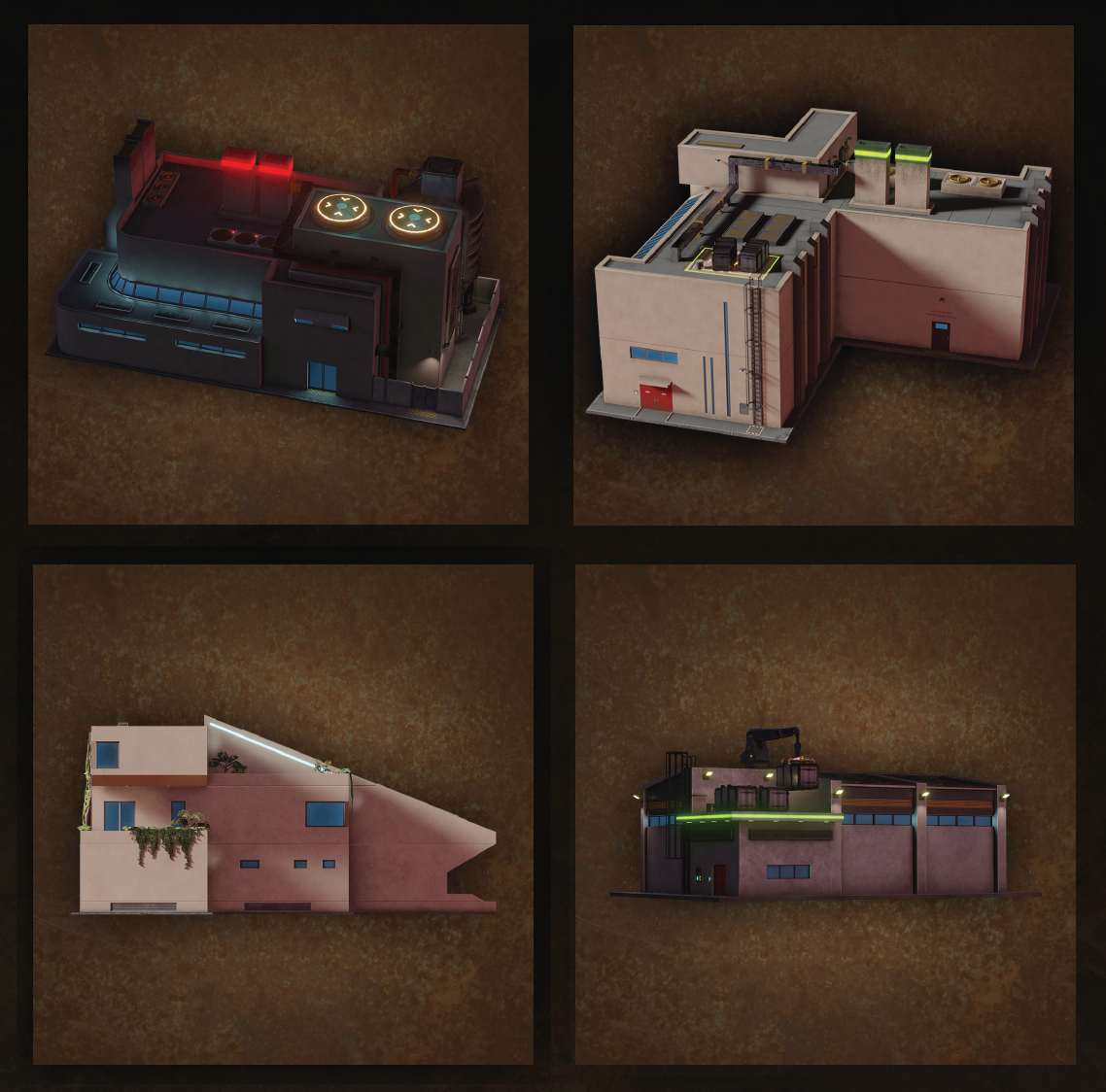 Brutalist buildings, by their geometry alone, tend to appear rough and rugged. The rough, often massive finish and their expressiveness can make for a threatening impression and a sense of anonymity in the individual. In addition, there is no great variety of materials or colors and rather small windows.


Genex Towers, Belgrad




Robarts library, Toronto




MTU (Middle East Technical University) Rectorate Building, Ankara

Brutalist buildings therefore sometimes have an extraordinary aesthetic, which can be additionally emphasized by the interplay of light and shadow. We take up all of these characteristics to give the buildings in the game a multifaceted and at the same time uniform look.

Also, the architectural style of Brutalism with its simplicity and uniformity picks up the collectivist idea within the project. The success of the colony is the main focus and not a dressed up city, at least not at the beginning of the game. The buildings have no large ornaments and deliberately do not come across as sterile and clean.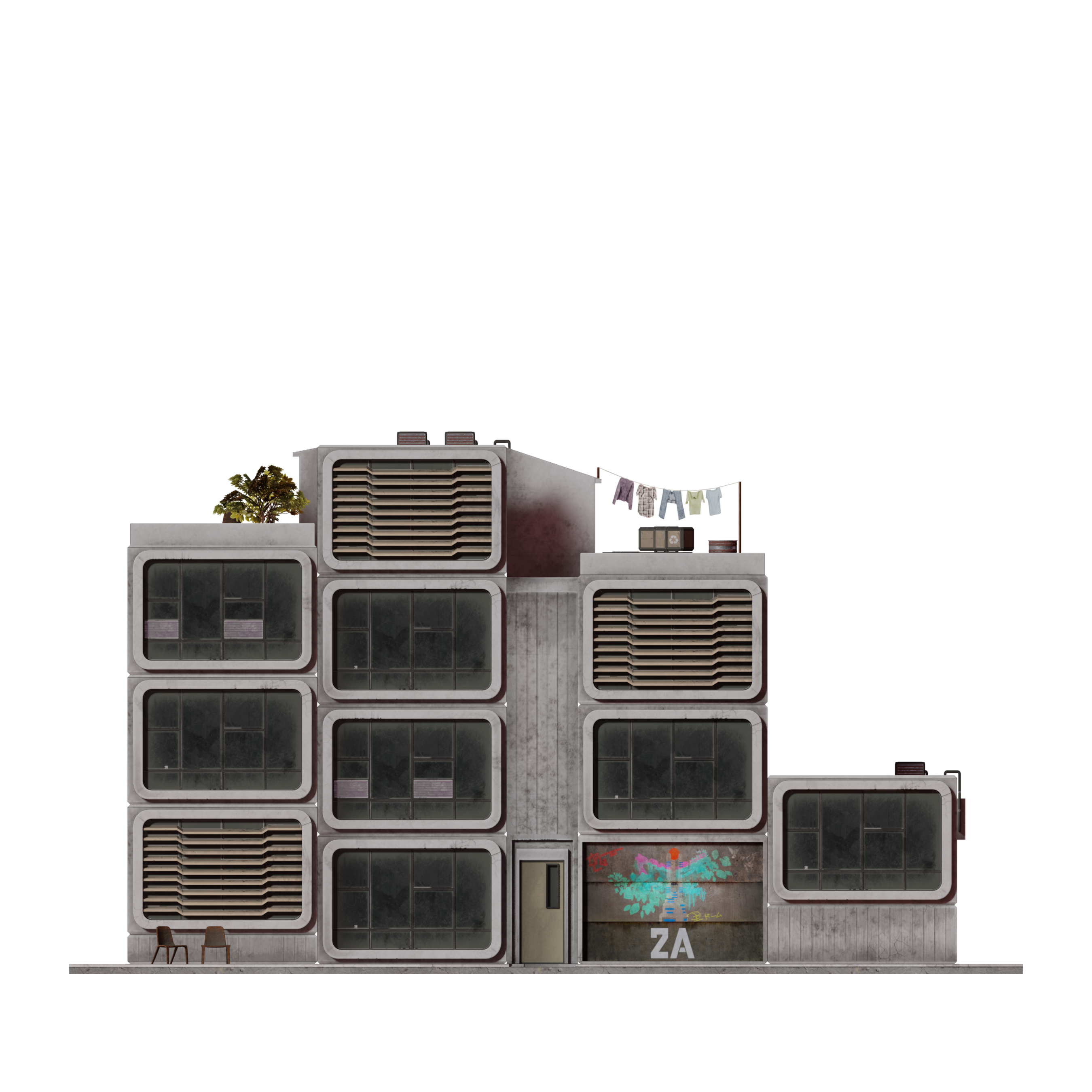 On the contrary, they are supposed to be inhospitable. This is fitting for the special starting scenario of Sphere, that of a fragile first flying colony, always threatened by the adversities of nature. A survival scenario in which a single dangerous situation can have devastating proportions. It is presented as anything but an ideal world.

However, the collectivist project of the flying city gradually evolves from a harsh, gritty struggle for survival into a technologically-advanced project of the city of the future with skillful action. Through clever behavior on the part of the player, greening takes place within the dome and buildings also sprout up.
The architectural style of Brutalism is also very suitable for this, since the many windowless areas of various buildings are ideal for plant growth and since the green of the plants is a strong contrast to the gray tone of the cityscape that has prevailed up to this point.

The greening feature is expected to be made available with the Q2 2022 update.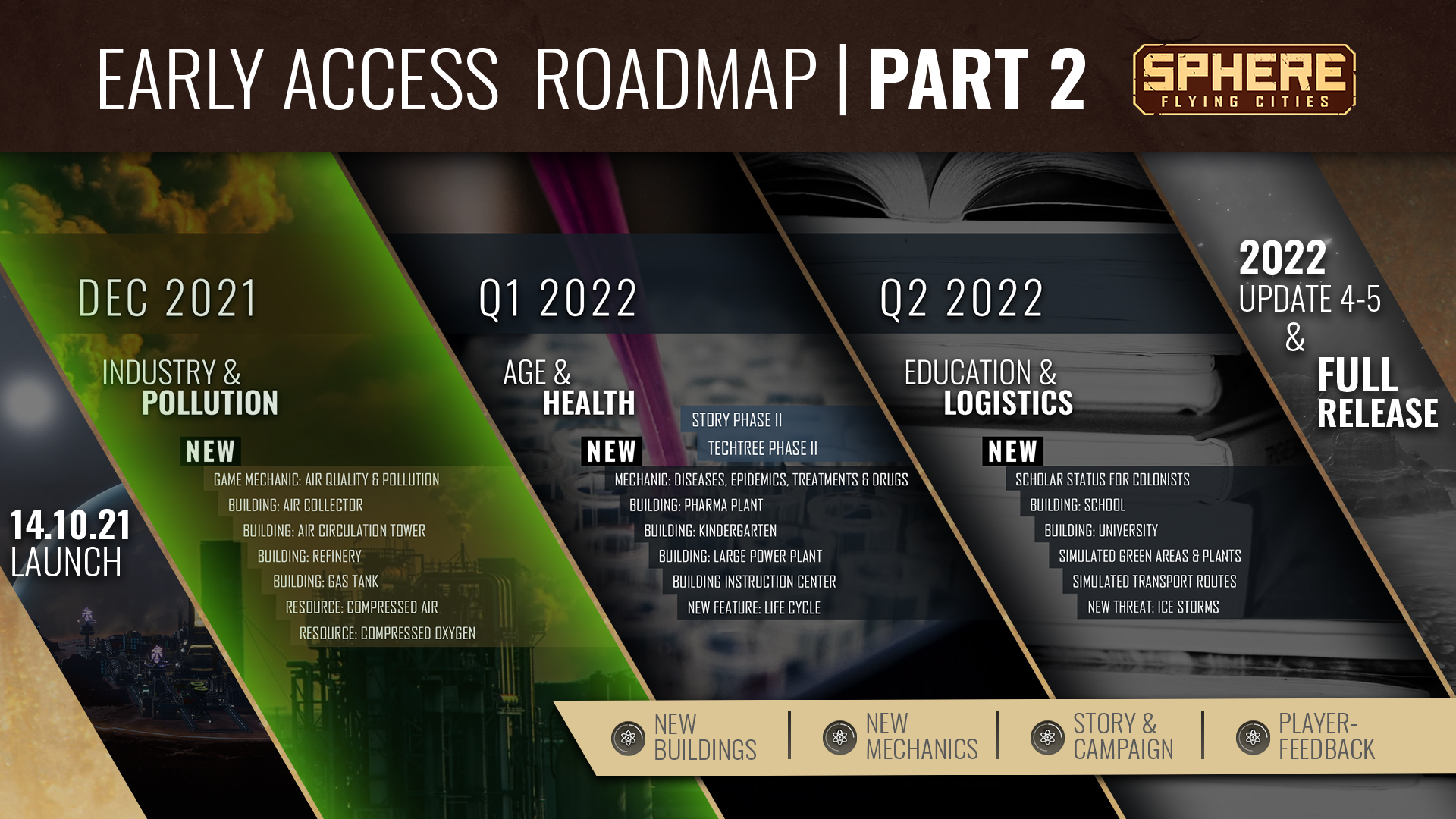 You want more details and background information of our upcoming Sphere - Flying Cities?Fear not, we have more devlogs already in the planning, giving you more insights into the creation and development of the game.


Thank you for reading and your ongoing support!
-Your Hexagon Sphere Games Team-