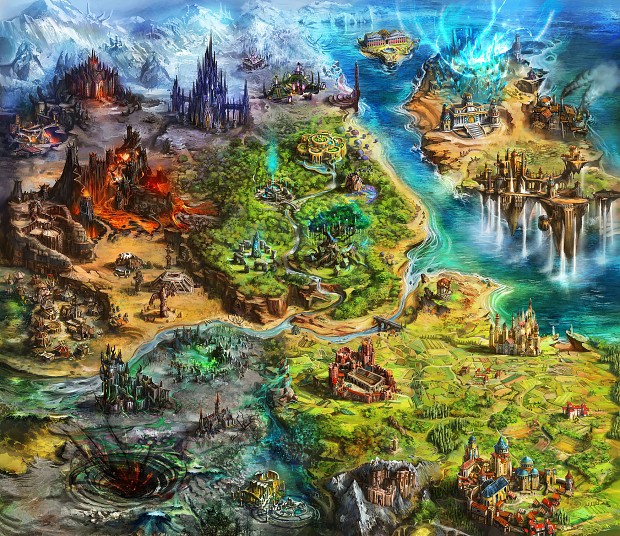 Hello, people! Another important milestone is already achieved and it`s time for sharing.
We now have a MAIN SCREEN and a WORLD MAP nicely fitting into it.
Most of the game's functionality is already present, and we are now working on importing the final UI art into the game. Without further ado, let me just show you the very first screen you will see after you log in: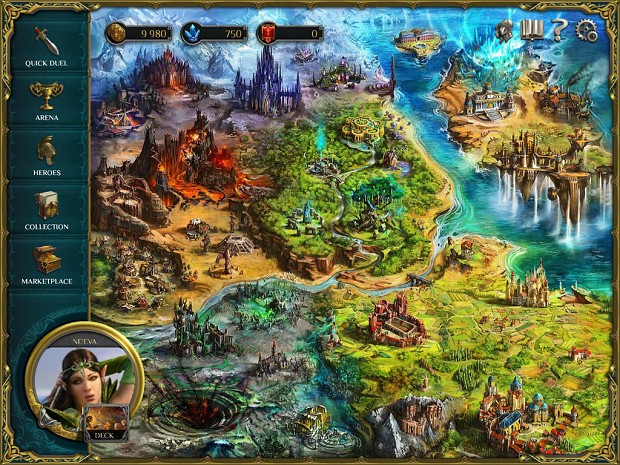 Each of the six factions has its own territory on the world map. On this map, you will first play the tutorial missions. The two single player campaigns, of course, will also unfold there. In addition, you will be able to find random quests on the world map and win various prizes when you complete them.
For more information check our website - Spellweaver-tcg.com
Expect more thrilling updates about our project soon. Cheers!