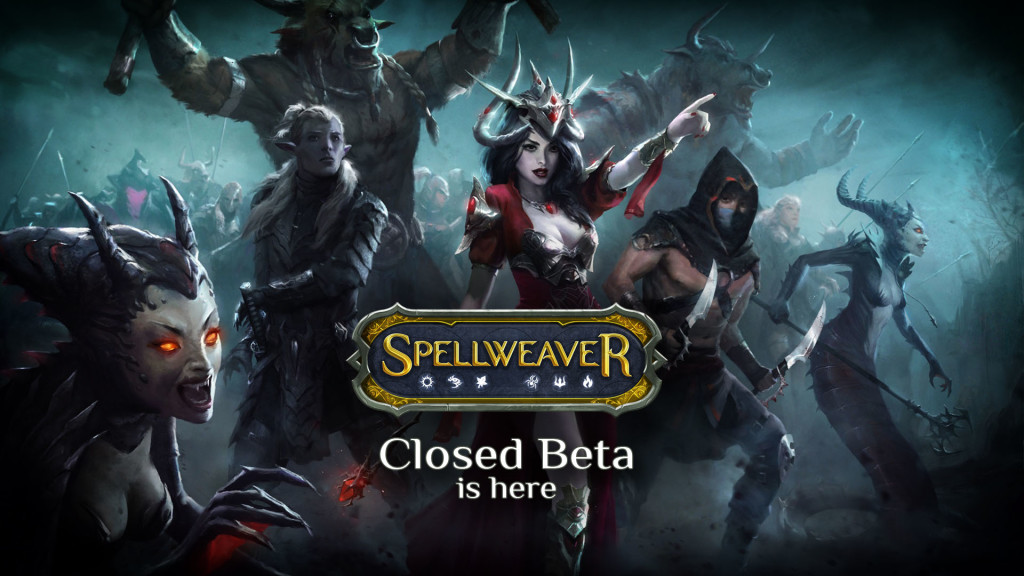 It has begun!
We have sent the first batch of Beta-Keys for Spellweaver TCG's Closed Beta TEST. The testing has begun! If you haven't received your Beta-Key yet, please, be patient. More batches with keys are coming soon. Read more about the whole procedure here.
Features
Now let's check the most important features included in the Closed Beta:
Quick Duels

- Friendly Match (Multiplayer)
Play a friendly multiplayer game for fun. Get a reward either you win or lose.

- Ranked Duel (Multilpayer)
Play a ranked multiplayer game and climb the leaderboards. Prove yourself on our global battlegrounds and win even greater rewards.*

- Play against AI (Singleplayer)
Test your deck and skills against a masterful AI opponent.
Daily Quests
Unlock daily quests in one of our six magical aspects zones, complete the objectives and win gold, cards, packs and even decks.
Marketplace
The most important place in every TCG. Functioning and fully loaded with Normal Packs, Small Packs, big Boxes, and Premade Decks!**
Bugs and Feedback
We will repeat this, because it's really important. As this is a Beta TEST, the main purpose is, of course, testing. We have two forms where you can submit a bug you encountered, or share your feedback on any aspect of the game. Please, use these forms!
Also our official forum is already active. You can join the discussions and give us feedback at Spellweaver-tcg.com
Work in progress
Please, do notice that many visuals are still not final. This is an early beta version of the game and we are currently working on it day and night.
What are we currently working on:
Integrating final UI (duel/battlefield)
Finalizing Sound FX and Visual FX
Remaining Open Beta features:
- Spellweaver Trials (Arena-style drafting mode)
- Singleplayer campaigns
- Fame mechanic
Guys, we have a fresh new trading card game with unique mechanics and 210 cards waiting for you to play it. Go for it!
Big thanks to all Spellweaver TCG fans and friends taking part in the Closed Beta.
THANK YOU!
Cheers from the team!
* leaderboards will be active soon
** real money transactions coming soon