Recent Progress
This is about the progress I made since the last time I posted about Burial Stone:
Finished Level 1, working on level 2.
Started working on Spells and Skills
2 available spells: Fire bolt and Radiant Light
New blood splatter effect
Equipment.
XP, Attributes, Levels.
Let's go over through them:
Level 1 and 2
Level 1 is about complete, it provides a good challenge, while not being too hard.
Level 2 is shaping up nicely too, with more surprises, monsters and riddles.
I can't show too much of the levels without spoiling a lot.
Spells, Skills and Blood Splatter
I have started to work on GUI for selecting spells and skills for your character.
I think for first level you will have between 3 spells and 3 skills to pick from.
Spells and skills have a tree where more advanced spells and skills only unlock from prior levels unlocked.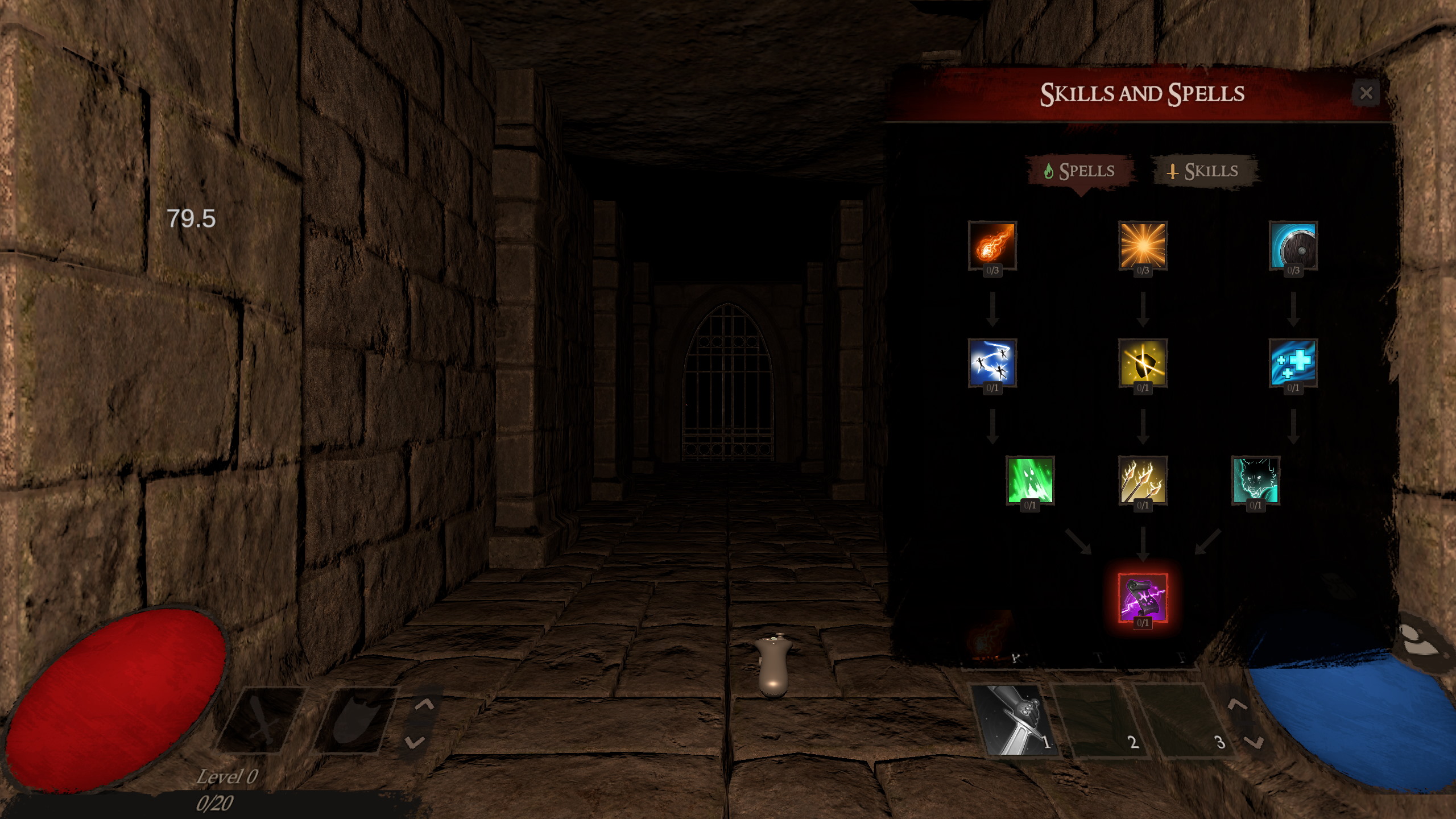 Here are two demonstrations of the first level, the two spells and blood splatter:
Equipment and Attributes
Started to implement wearable equipment. Mostly armor, and other items.
Also there are several attributes which give bonuses to Hit Points, Mana Points, bonuses to hit, damage bonuses and armor bonuses.
Leveling up will increase your attributes, give you new spells and skills to choose from, and increase your HP and MP.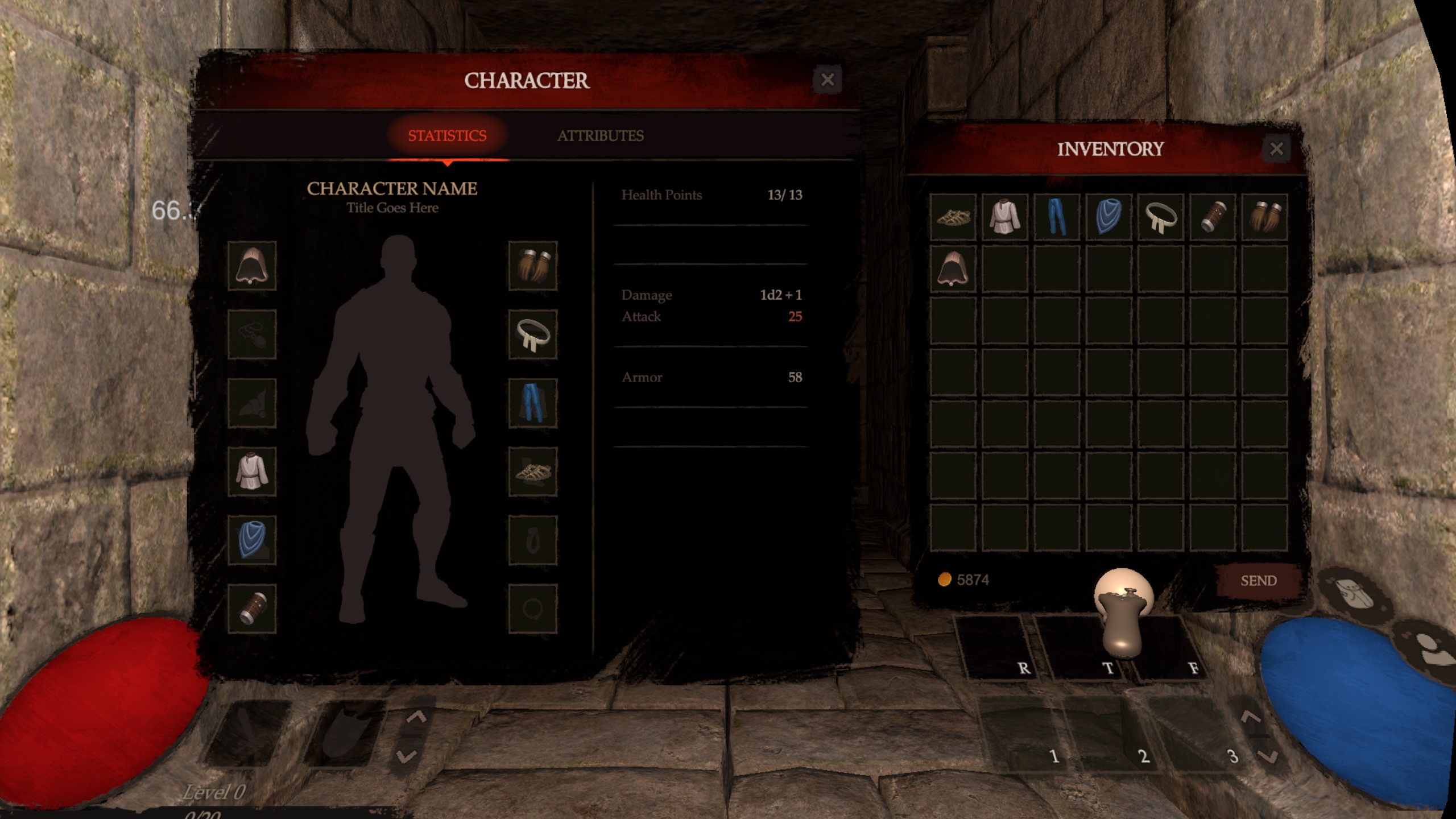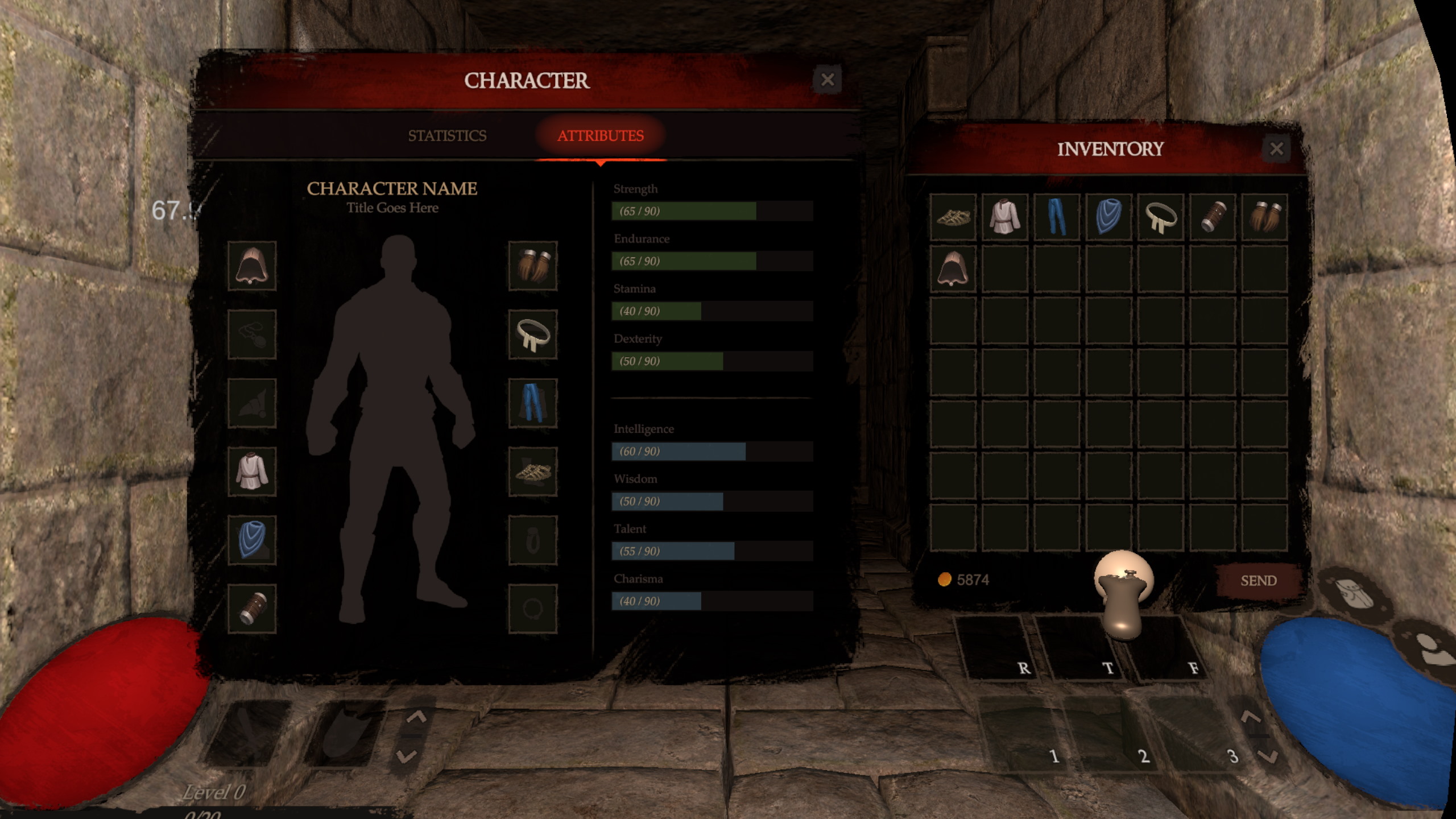 Where to from here?
Well, I continue making progress.
I think my goal is to make this game free, with 5 to 7 levels.
This will be an introduction to this engine. It will have interesting things in every level.
I intend for every level to have new things, like new decorations, new monsters, new riddles, items and etc.
First release platform might be Oculus by facebook.