WARNING: This is technically kinda gory.
Hey all!
I made a speed-model video of the final touches to the armor I showed in the last update:
Before I thought of recording it, I combined all the armor sections into one mesh (more efficient, won't slow the game down as much), made some cosmetic tweaks, and used the Boolean modifier to cut into the clothing.
Two shader features I haven't talked about much are the scratch+dirt layers. They're pretty simple, but add a lot of texture and wear.
No scratches/dirt: (on the plate on her back)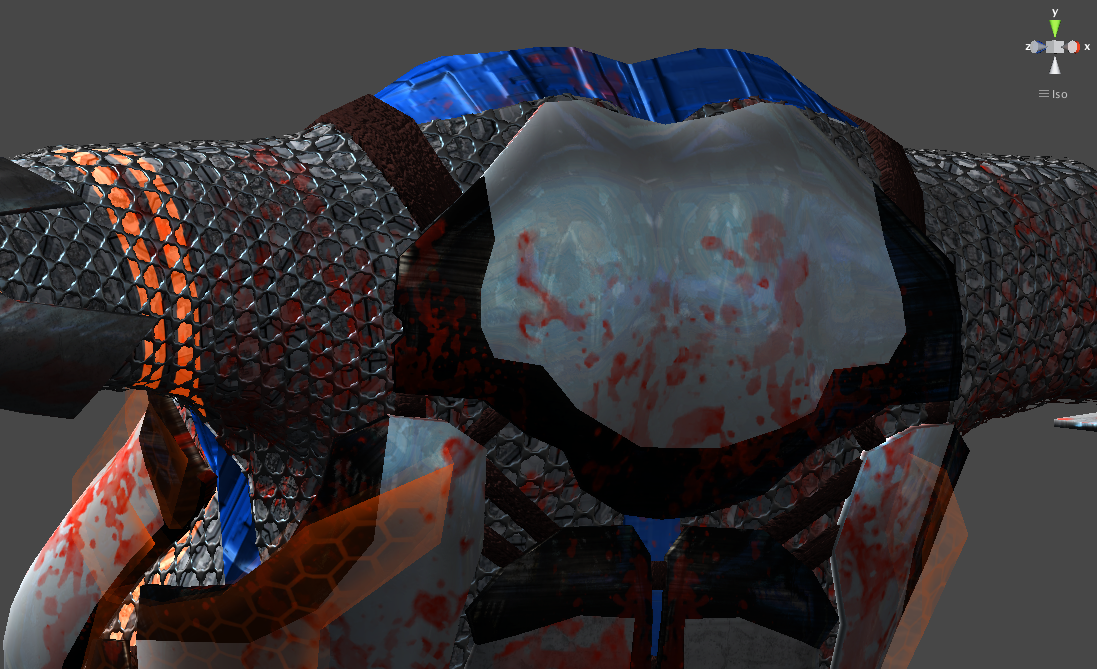 Scratches at 100%: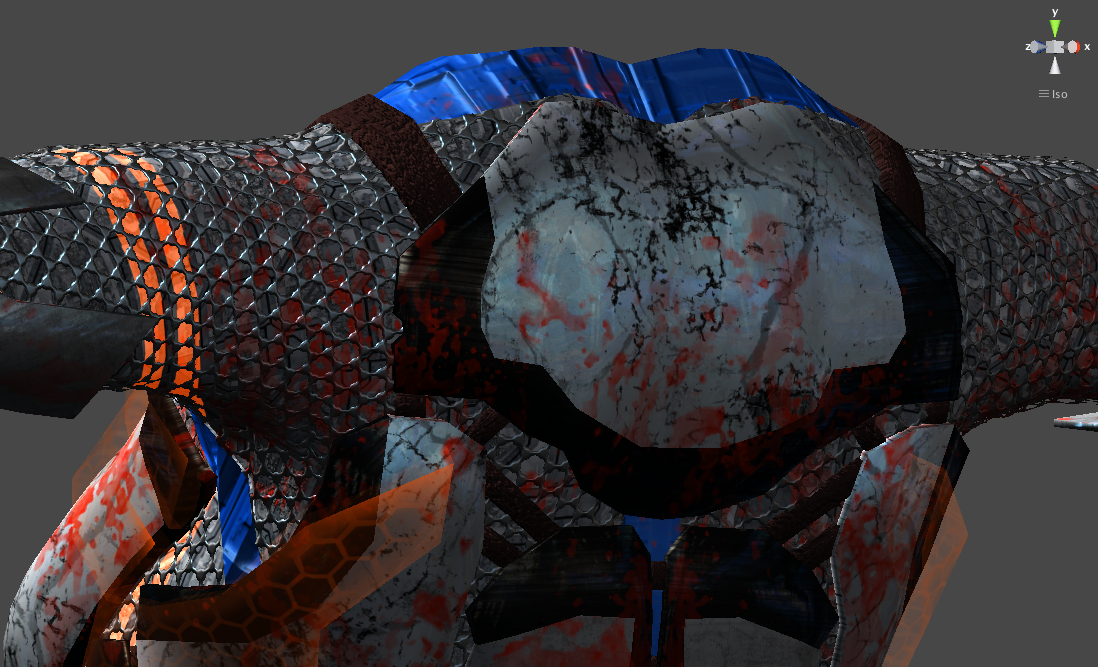 Only dirt: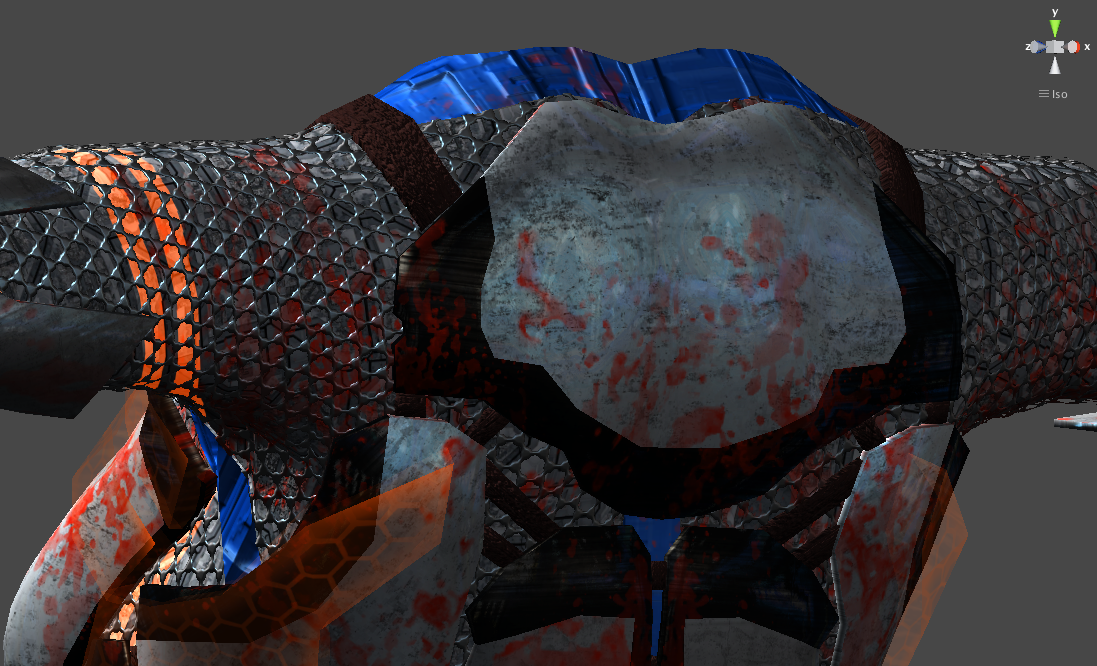 Combined, and at more reasonable settings: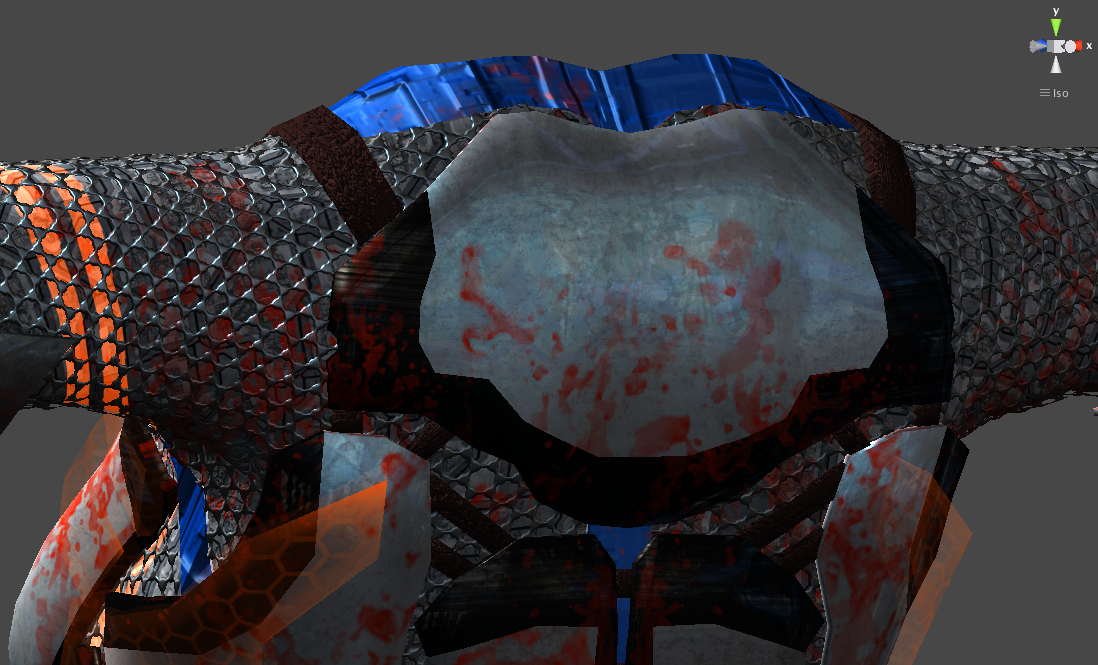 I may change the scratch layer to act like the blood, so that the slider only controls the amount of scratches, rather than the intensity of them. This way you can get only a few scratches, but have them be very noticeable. Or in-between. But it will slow the shader down a bit.
Anyways, thanks for checking it out!!