So after the holidays we're back on our regular 2 week schedule and this time we're adding a new cargo teleporter. We're also returning the ability to export and share ships with other players outside of the game.
The new cargo teleporter allows players to teleport up to eight cargo crates at a time to any cargo pad, fuel tank or other cargo teleporter. Simply place your cargo crates onto the teleport pad then select where you want them to go from the interface. If you have hydrogen containers on the teleport pad you'll also have the ability to teleport them straight into a hydrogen tank and thus refuel that ship. Like all teleporters there are currently no restrictions on which ships you can teleport your cargo to. Eventually a system will be put in place where you'll need to be granted permission in order to teleport to ships which you do not own.
We've also taken this opportunity to enhance the teleportation effects. Although since our particle system is not yet operational the effects are somewhat limited but they should communicate what just happened a little more clearly.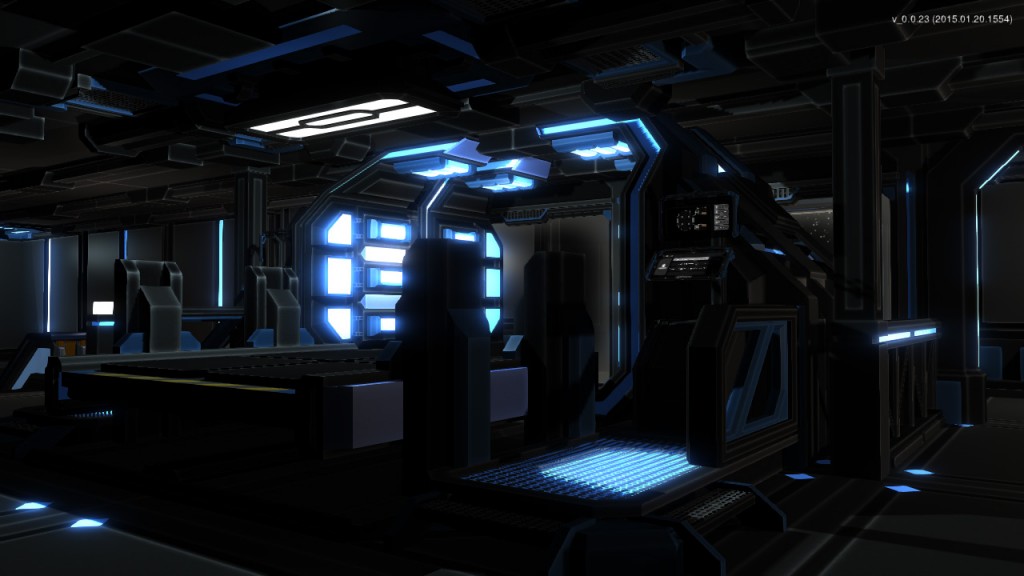 Another feature we've re-added is the ability to export a ship you've designed to a file. This file will be saved on your hard drive and can be sent, downloaded and/or traded to anyone you want. To do this, simply open the ship editor, load a ship then go to the save menu and click export.
To import, go to the load menu in the ship editor and click the import button. Open the file you wish to import and save it like a regular ship afterwards.
Fuel tanks will no longer require hydrogen to construct. However this also means that they will now spawn empty. To fuel your ship you will need to teleport fuel onboard using a cargo teleporter or have fuel containers in your inventory which you can dump into the fuel tank manually. We recommend to have a few solar panels installed on your ship just in case.
We hope you enjoy this new update and let us know what you think on Twitter, Facebook or on our Forums.