Background
I'm working in one of the special attacks that the Witch you can use during the game.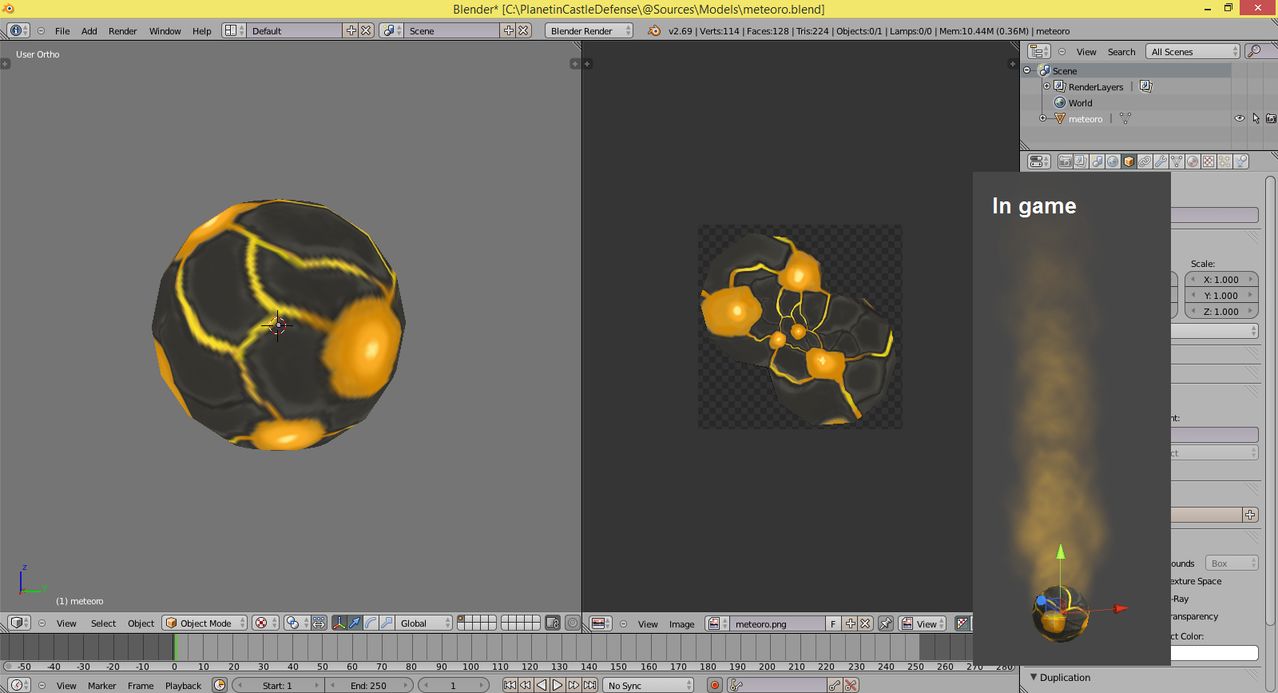 The process consists of from a given amount of potions collected with the death of the witch foes can perform a special attack with the minimum amount of potions that a given spell (Special attack) requires.
The amount of generated meteors will still be reviewed (because it generates a for each enemy that exists on the screen and it makes the attack too powerful). A scan is done automatically fetched the position of each enemy and then instantiating a clone of the Meteor that causes damage to the enemies.