I've been working on some shaders that add snow automatically. At first it was for background buildings in the distance, but I improved their quality so they could be used for spaceports such as this one:
(Click images for a closer look)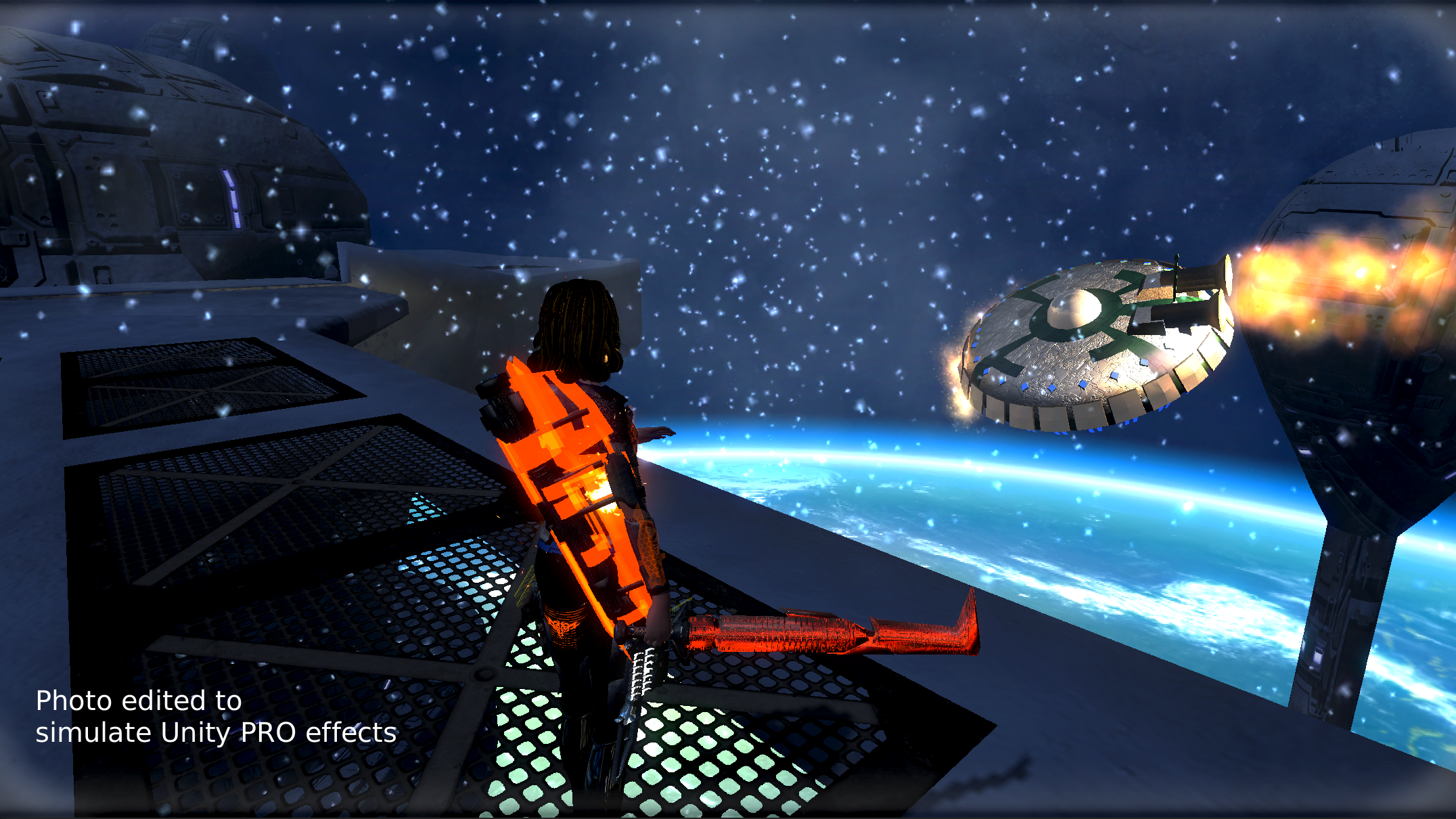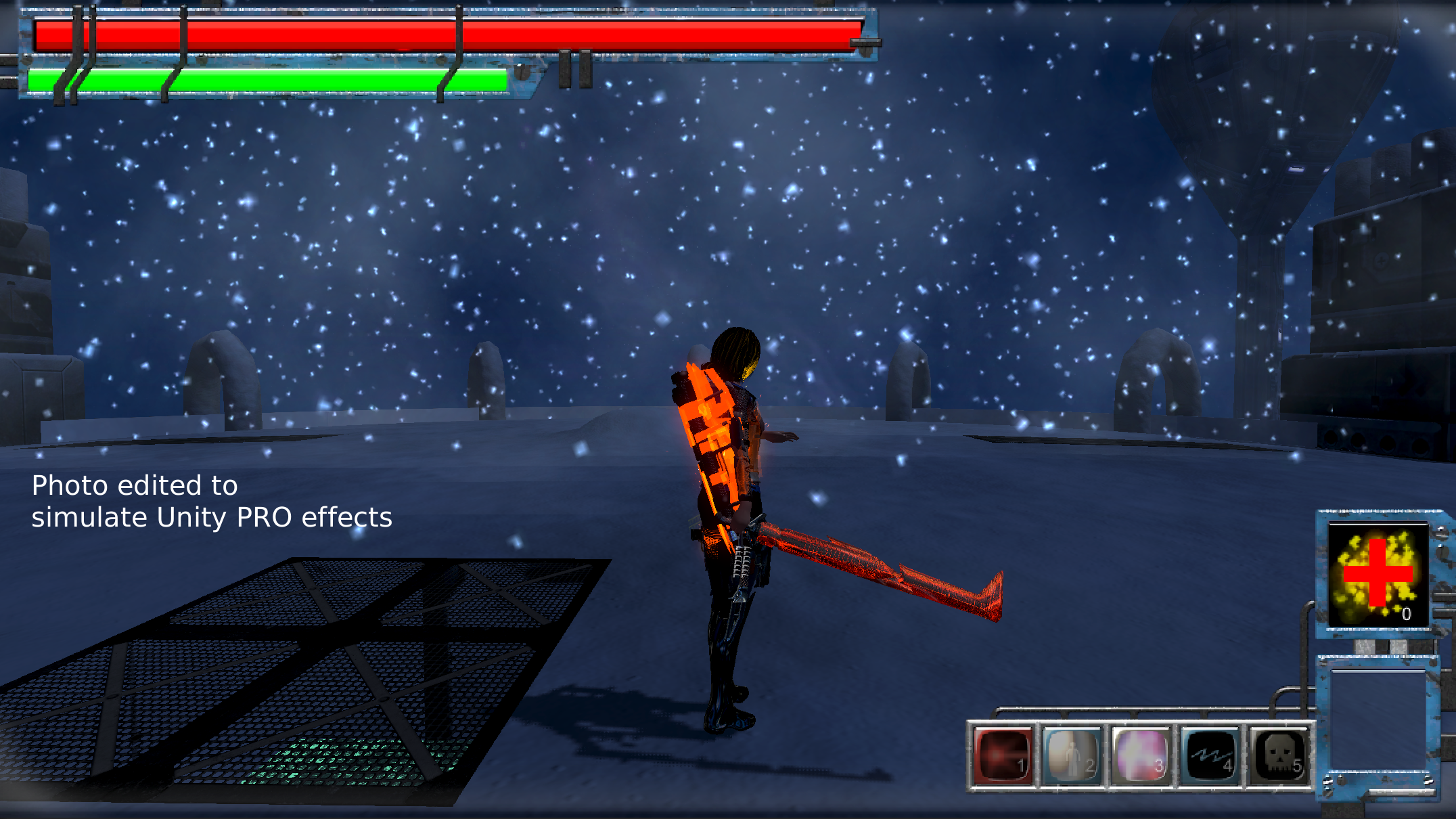 Yes, it's snowing in space :D
In the picture below, you can see how the snow collects based on the normal map as well. I have it calculate the first normal map, then the snow depth, and then I calculate a new normal map that uses the snow bump texture.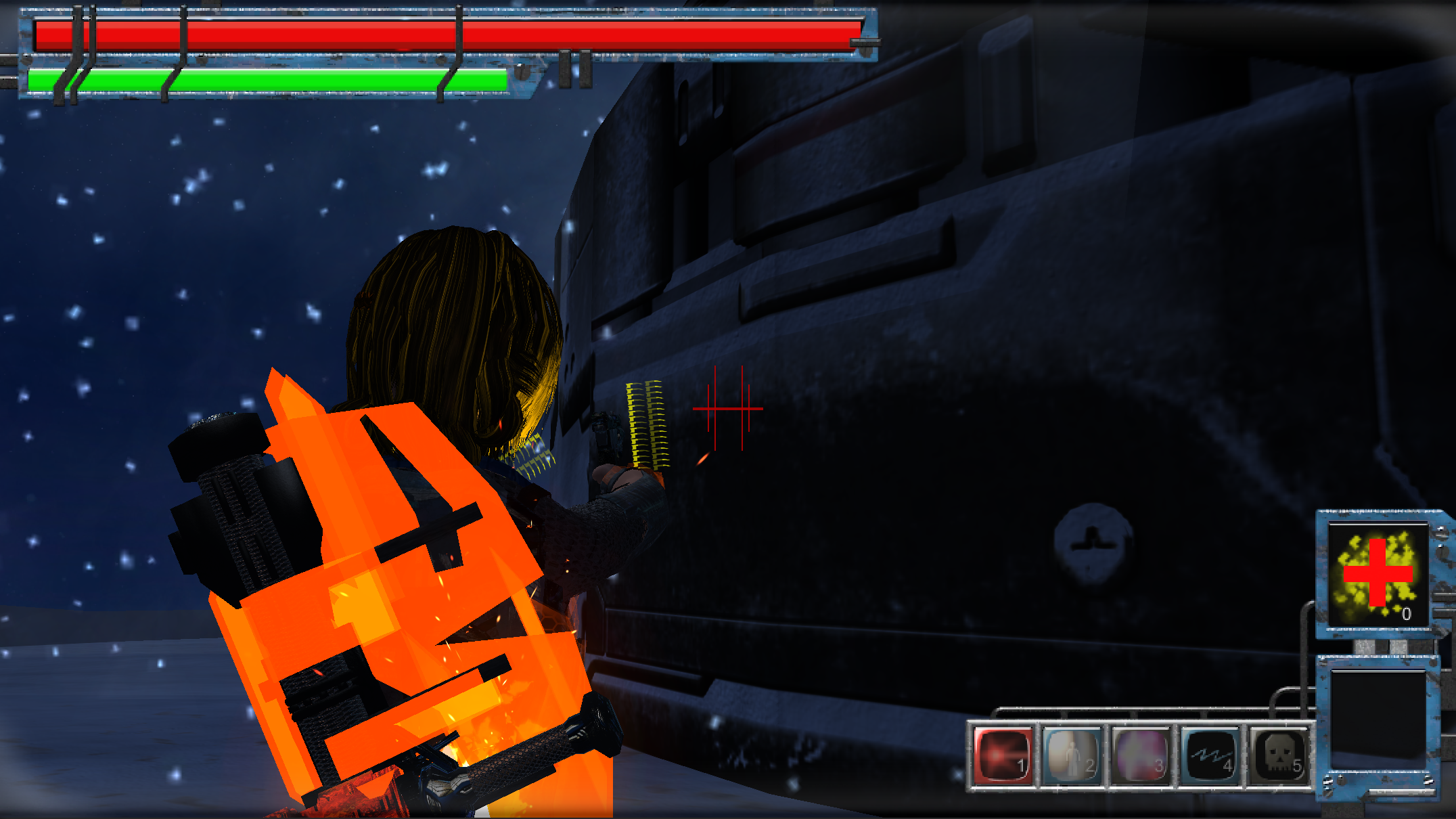 One problem is that the player isn't lit as much as the background objects. I think I have to go into the shaders again to fix this.
Thanks for checking it out and have a great holiday week!