For those of you who haven't heard of SpaceJourney, it is a sandbox game that combines first person shooting, space simulation and eventually adventure elements. You're basically a space captain in a ship piloted by only yourself. And there are plenty of dangers out there in that big unknown wanting to either eat or destroy you. You can walk inside your ship, walk outside of it (using anti-gravity) and walk around locations you've docked at (so far I only have a measly little space station you can tromp around in, but its better than nothin' right?). There are enemies that you'll fight with your gun (i.e. spiders, blasting meteors, etc) in the style of a first person shooter and enemies you'll fight ship to ship with your vessel's defense and weapon systems, in the style of tactical combat games.
Lately, I've been gearing the game up for another release. So here's some progress I've made, right now I'll just focus on the graphics: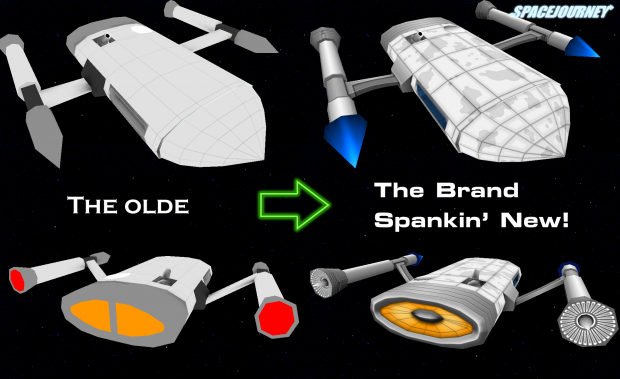 (Believe it or not, I spent the most time perfecting that green neon arrow)
Now I'm sure you're asking yourself "ok, well that's just fine and dandy Lava-man, but what does the ship look like on the inside?". And boy, am I glad you asked yourself that!
This is what the ship interior looked like on my last release: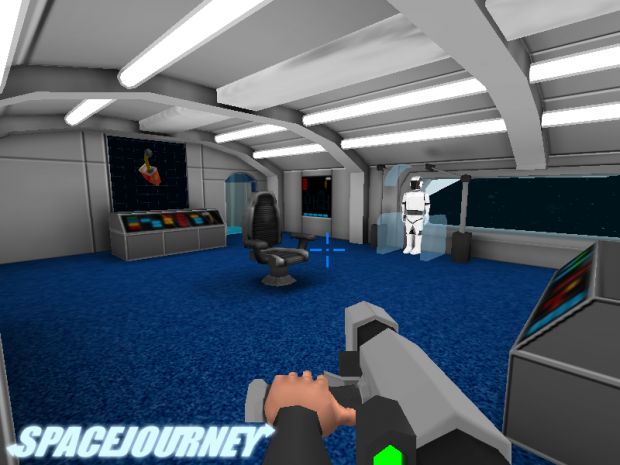 And this is what it looks like now: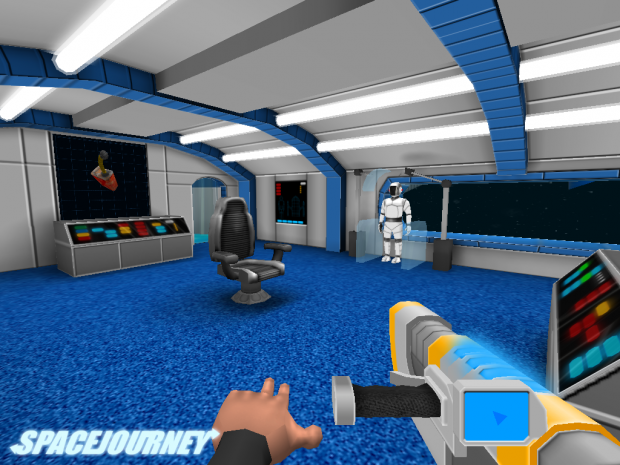 That looks better...right? right?!
Let's take a closer look at the gun. Here's what the old gun looks like: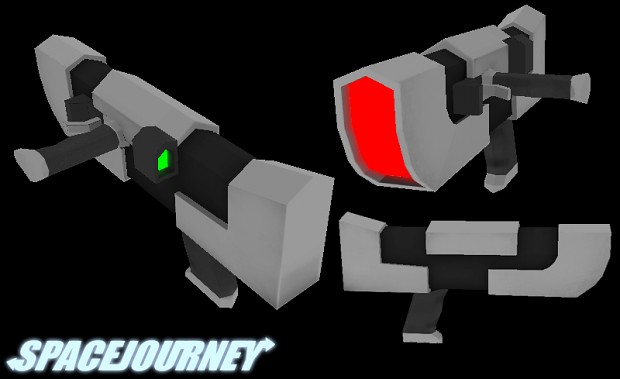 This is what the new gun will look like: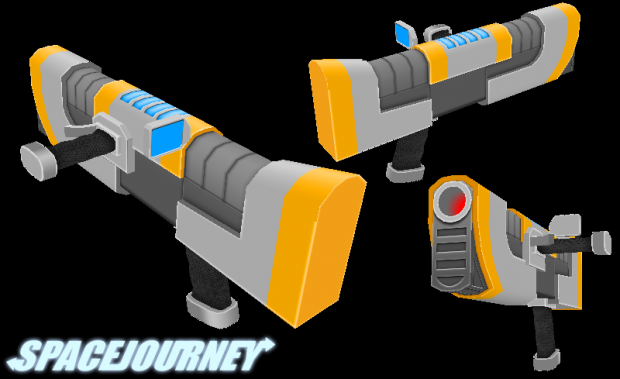 Please be astonished.
So hopefully that's some good enough eye candy for everyone reading. And if not...then that's when I start lecturing you on the importance of not judging games on their graphics but instead its the gameplay that counts...blah, blah, blah.