We are excited to announce that SpaceBoy has been Greenlit on Steam! And it's all thanks to YOU!
We are really overwhelmed by the amount of support and amazing comments from the Gaming community that we have received, and we would like to take this chance to thank you all.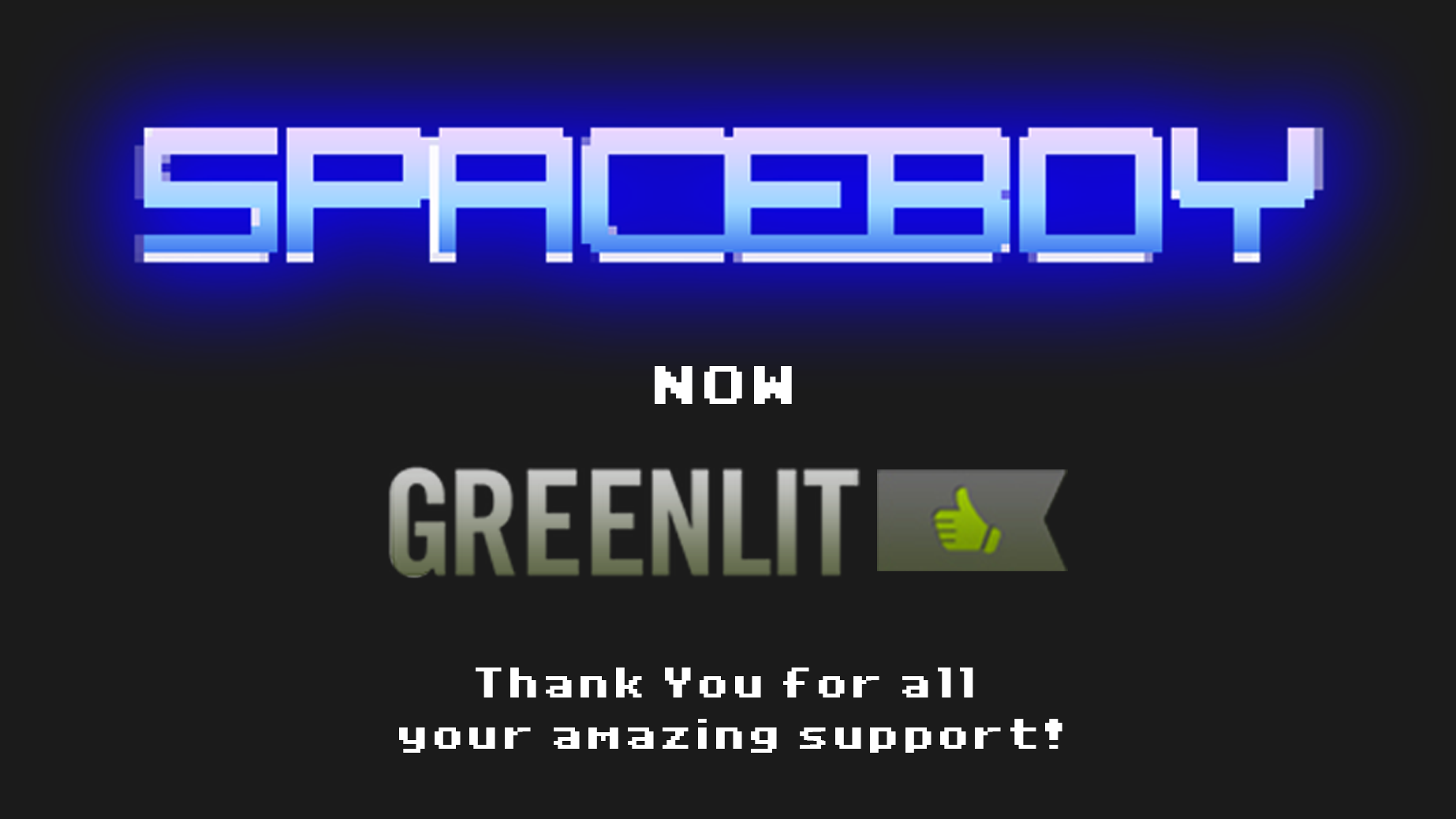 From all the Team at This Guy Games,
Thank You!