Hey!
It is a pleasant sunny day here in Moscow, and I want to go outdoors! That's why I'll get straight to the point. ;)
A-a-and…
Star Story: The Horizon Escape will be released next week, on April 13, 4:00 PM PDT*!
*11:00 PM GMT/April 14 0:00 AM BST
And this is the new trailer which was made for the Steam release. We hope you'll enjoy it!
P.S. And a bonus: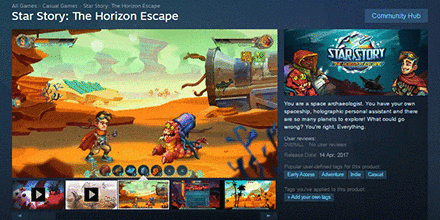 <3
EvilCoGames team