It's been a while since we updated our games on IndieDB, that has a reason.
We're currently waiting for Unity 3, which seems to not only improve the graphics but the way we can handle our workflow.
So, while reorganizing the way we work, we didn't work much on the games themselves.
While testing some things for some unrelated reasons, we discovered a nice way to make a remake of a game that we made with our own Game Engine back then.
The original Space Runner Astronaut was made with a few pixels and did not have any kind of animation.
The Remake, called Space Runner Evolution, is the only game we work on before Unity 3 comes out.
It will be a 2,5D Jump'n'Run game whith physics that make you look twice before you jump.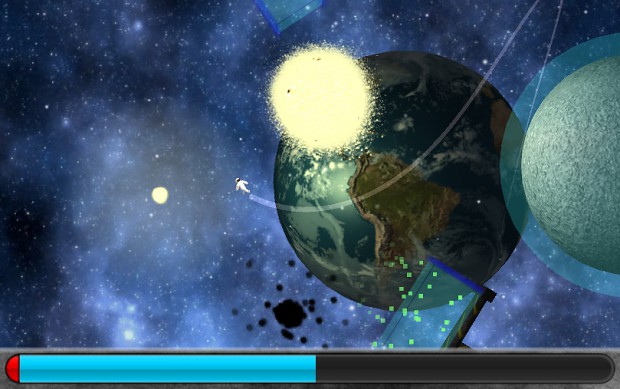 You may burn your toes in a sun, disappear in a black hole or just run out of Oxygen while floating in Space, so watch out!
If you're interested in the progress, give the game page a look.