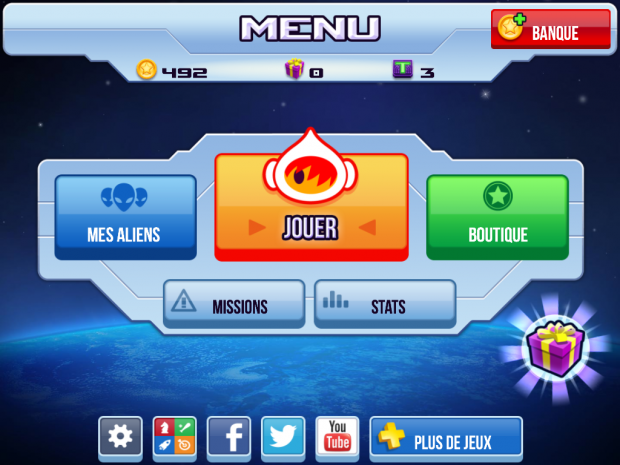 I'm glad to tell you that Space Disorder update 1.4 is out on the App Store!
It brings a few new features to improve your game play.
Free Gifts
If you don't have any clone and money left, wait a bit to get a free gift full of money... or Techno Points !
Save Me !
Alternatively, you can spend 2 Techno Points when you're out of clone in the middle of a level to continue your adventure.
Costume Pack
I've added the possibility to unlock all the costumes in one purchase, if you can't wait to collect enough Techno Points.
Alien Sharing
I've increased to 100 coins the reward for sharing an alien on Facebook.
Bug fixes
A lot a tiny bugs have been fixed.
Space Disorder is stil FREE.
Download now on the App Store: Bit.ly