From the original C&C95 Bradly light tanks, to the high-tech deployable Tick Tank from Tiberian Sun, to the streamlined arsenal of Nod vehicles seen in C&C Renegade; the number of possible units and graphics can multiply quickly when balancing an RTS faction's gameplay.
In what we've gathered from the canceled "Renegade 2" game's concept art, the "Scavengers (Soviet-Nod) utilize steam-punk style cybernetic augmentation, even at at the level of basic infantry, and retain the "heavy vehicle" advantage of Mammoth-style altered Apocalypse tanks.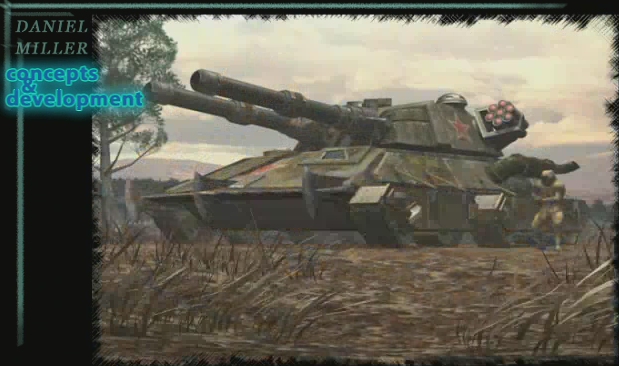 As Nod's Revenge developed, it was clear we wanted to bring back some of the fundamental elements from the original Command and Conquer, one of which was that GDI forces were the exclusive "Heavy Hitters" on the battlefield. This is where Nod's Revenge makes some alterations to what fans might expect for a post-RA2 "Scavenger" Nod.
At the end of the day, the the good guys had to have the big tanks. We just couldn't bear to see our beloved Mammoth tanks overlooked with the Allied/GDI teams, and in RTS world, there simply isn't room for 2 Mammoths. And so, the Scavenger Nod forces would need to operate as the light-vehicle-hit-and-run team as traditionally seen with Nod.
The decision to re-interpret the Renegade 2 scavenger concept art allowed us the creative freedom to re-introduce other classic Tiberian Dawn units, like Nod's Bradly Light Tank (Bradly IFV) for the scavenger teams.
Although Bradly IFVs are technically not Soviet (in the real world, Bradly's are a USA-developed vehicle), they still made sense for the newly interpreted post-soviet scavenger Brotherhood ... who would be using speed and long range weapons - whatever they can get their hands on, to oppose the U.N. initiated GDI operations.
As some have already noted by our hints with the Black Hand faction, however, do not be surprised if the new "Yuri" faction carries on the Renegade 2 ideas of cybernetic warfare...

Q: You posted screenshots of the Scavengers using Rhino Heavy tanks, and wrote that Nod's Revenge would look and feel like RA2. Are you deciding to change directions?

A: Its true that the Nod's Revenge team wants to stay very close to the look and feel of RA2 by not replacing/removing many of the units people know and love from Yuri's Revenge. That's why we've implemented some of those core units as "Starting Units" for multiplay. Soviet-Nod players will still get to use their favorite Rhino and Apocalypse tanks as starting defensive units with their MCV. To better balance each side and still add the new units we wanted, these heavy soviet units will not be normal build-able units on their tech tree. Rather, these tanks represent the hard-to-find and too-expensive-to-manufacture technology that the Scavenger commanders keep close to home so as not to be wasted in regular combat.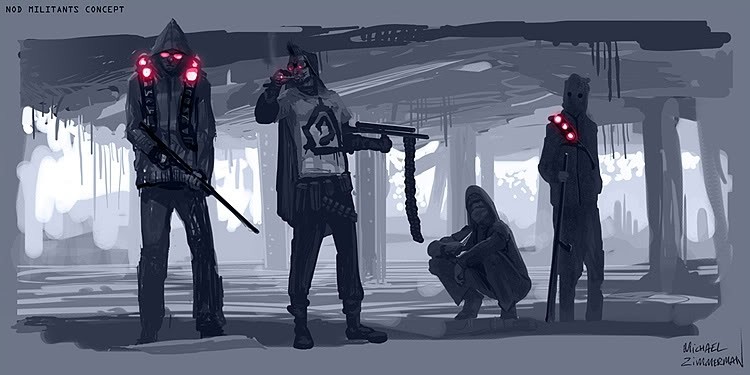 -Nods Revenge Dev. Team