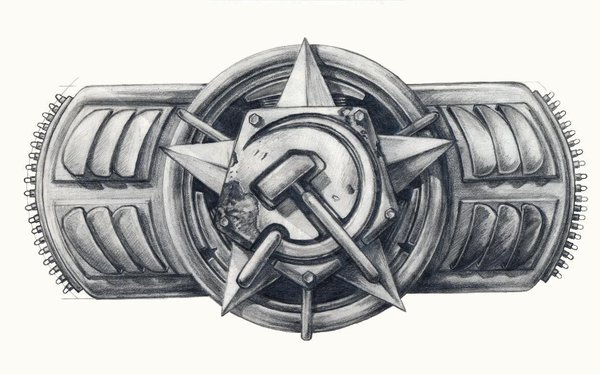 So, here is the list of Soviet Infantry (with some tips)
---------------------------
Shock Infantry - Basic Soviet Infantry. but they can be yr best Anti-infantry choise till end of the game. Infantry Doctrine's version upgraded with Scopes, which increases firing range a bit.
AVRL Trooper - Basic soviet anti-aircraft and anti-armor unit.
Tesla Guardian - Pride of soviet infantry. Armed with powerfull tesla emitters but lightly armored. effective against ground targets, but be sure to cover 'em from aircraft and base defences. (Not avalible to Infantry Doctrine)
VOL Trooper - Limited numbers and high cost, shouldn't stop you from buying those guys. They're armed with target designators, which increases all frendly units fire against that enemy. Also they have limited access to airstrikes. Detects stealthed units. (Not avalible to Infantry Doctrine) Tip: If you're playing against SU, be sure to kill those guys first.
Engineer - Nothing to say. Good old engineer. Infantry Doctrine's version can slowly repair allied units. Tip: It may be good idea to attach couple of these guys with repair order to your valuable vehicles.
Commander - Hero Unit. Classified
----
Infantry Doctrine Only Units
---
AT-rifle Trooper - this specialist is armed with powerfull Anti-Tank rifle and enchanced ammo-loading system. Squad of those guys can stop your tank rush. Tip: Be sure to have some choppers & snipers ready. They're absolutely useless against infantry & aircraft.
Adv. AA Trooper - Specialist armed with adanced AA-missile launch system. Can scrap metal any aircraft faster than any other infantry and faster than most vehicles. Tip: Ambush squad of this professionals between your and enemy's base and forget about those annoying Air raids.
Tesla Trooper - Comparing to Tesla guardian he has more armor and attack power but a little bit slower.
Officer - Commander in charge. Acts like VOL trooper but have some additional powers and abilities. Detects stealthed units. Tip: Kill Officers as soon as possible!
Spetznaz - They're like SEALs in RA2. Highly effective against infantry and buildings. not stealthed.
Thats all for now. Stay sharp for updates and goodluck on the battlefield comrade.