Edited from original topic on the A Path beyond official forums.
Structure Update: Soviet Flame Tower
The Soviet Flame Tower is a fixed emplacement designed to incinerate approaching infantry from a modest range by exhaling large fireballs in their direction. While it is typically deployed near base entrances to guard against infiltration, it is not unknown for Soviets to install these inside their larger bunkers as a radical form of interior defense. Flame Towers are primarily anti-infantry defenses, and will direct fireballs down towards the general area of enemy infantry instead of attempting to bulls-eye them, intelligently using the large splash radius of their weapon.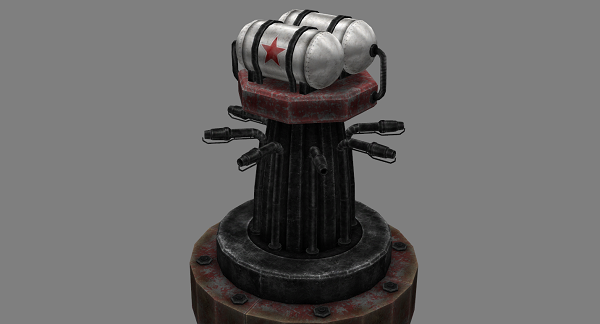 Overengineered to be far more destructive than needed, these towers feature an array of torches to strike in any direction and a single fireball is more than enough to torch a group of unlucky infantry. The high intensity fireballs will melt away at any vehicles caught in their blast radius, and Flame Towers will attempt to directly strike these units for maximum damage. However, given the priority between infantry and vehicles, a Flame Tower will generally prefer to go after the sure-kill of a soldier on foot, to the point of attempting to kill any passengers that hop out. This is ideal for when a tank's mechanic hops out for repairs, or an APC's troops try to make a run for it.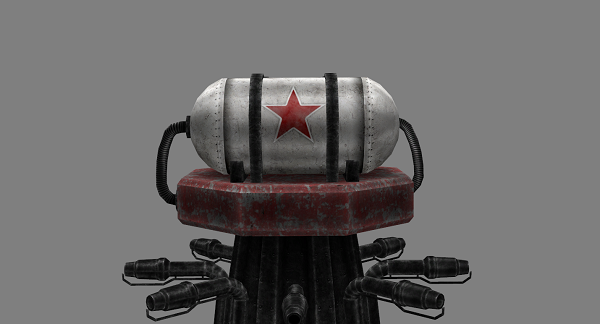 While the Flame Tower is certainly impressive, it is not too particularly effective against faster targets, and a Ranger may be able to sneak past. They also have no capacity to direct fireballs skyward at aircraft and will not attempt to engage them intentionally. Artillery units can outrange them, and the newer Allied LAW carried by Rocket Soldiers can hit a Flame Tower beyond its maximum range which means that defenders must be vigilant and not rely on automated defenses entirely. Furthermore, lack of stopping power against heavier vehicles is reason enough for primary anti-armor duties to be left to Tesla Coils.
Model by Kane000
Texture by TheBeerinator
Click images for larger versions