Hi everyone!
Firstly, thanks to everyone for your continued support of Odyssey! It means the world to us.
This week we've been hard at work on the game, updating the UI and working on the soundtrack. We thought we'd give you a sneak peek.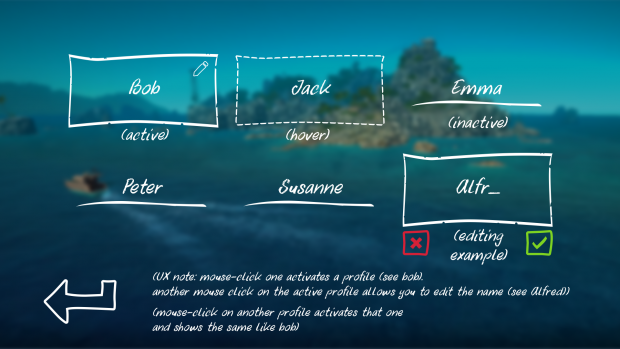 This is a mockup of the UI we're working on. As we write our team is working on implementing this into the game, and it's shaping up nicely! We wanted to create menus and a HUD that really sat with the aesthetic of the game and of Kai's journal. We hope you like the look of it.
And this is Odyssey's main theme! You'll hear it when you start the game, and the composition comes back in at various points in the game. We're really pleased with the way the soundtrack, by excellent composer Alfredo Sirica, is shaping up - and hope to show you more of it in the near future.
Thanks again for everyone's support - speak soon!
Vivek and Omkar
The Young Socratics