After spending ages trying to get the restart to work properly, I finally found an easy way.
When ever a player spawns in the level it saves it, Pressing restart will load the save, easy :)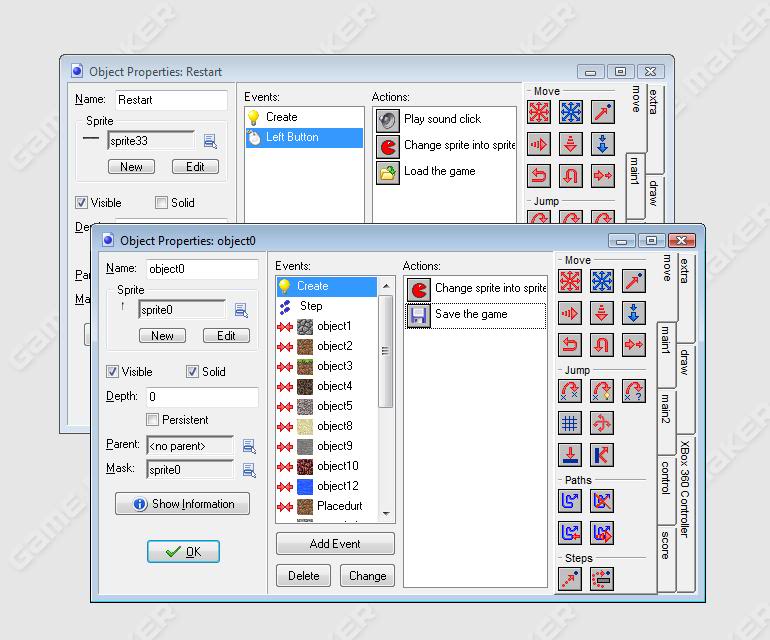 The place block is easy but it does place in a grid :( (help?)
Then you create a block it plays sound.
As you can see most of this is very simple, the game almost uses no code, only the actions (Moves, Controls, Main) Them things.
I may need some help adding some features, Please say if you are able to help thanks.
:)