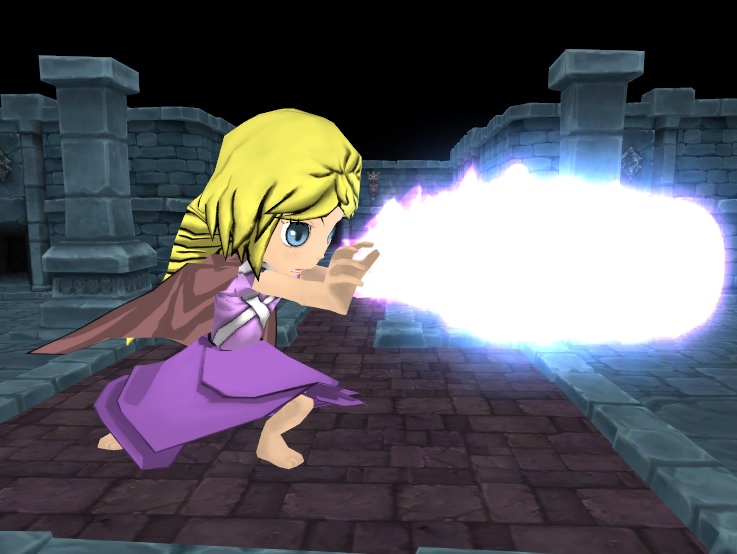 This past week I worked a little bit on polishing up some video footage, and then sent it off to the video producer. I spent the rest of the time writing Soul Saga related story and dialogue.
I was recently motivated by the successful Kickstarter of another action themed anime game, Cryamore. One thing that really struck me as surprising was the impressive voice talent they have. I'm now in contact with some voice actors to see if I can get voice overs for Soul Saga's characters! If this works out I think it would add a whole new level of production quality to Soul Saga that I never imagined.
As most people can probably tell though, I'm picky. This will be especially true with voice overs, since the wrong style can completely ruin a good story. But the right voice actors can make an interesting story even better! If I think I have found the right people to get the Soul Saga story across then you'll be seeing examples in the Kickstarter. =D

Soul Saga's code is at a safe place to leave it for now, so I'm going to continue working on the story and dialogue this week. It's important I have the final drafts the dialogue and story before I continue doing much more.
Day 77 - 83
( 2013/04/15 - 2013/04/21 Mo - Su )
40 hrs. This Week ( 716 Total)
Game Design
Worked on story.


Worked on Dialogue.


Worked on redesigning some gameplay.


Researched other games and animes.
Project Management
Researched pricing for Kickstarter rewards.


Continued writing Kickstarter material.


Communicated with a video producer regarding one half of the Kickstarter video.


Communicated with another video producer regarding another half of the Kickstarter video.


Took video footage for Kickstarter video.


Contacted voice actors.


Wrote demo script for voice actors.