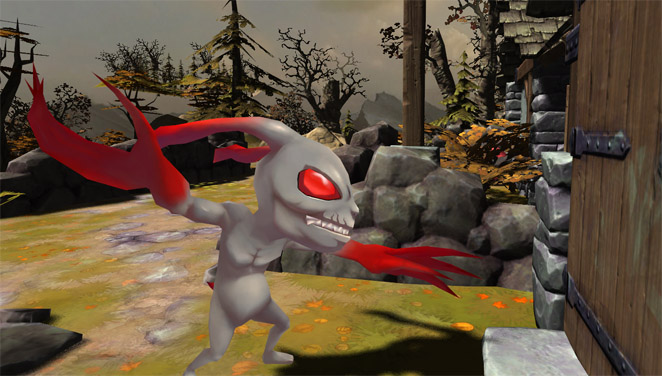 As planned, I continued to work with composers regarding Soul Saga's theme song. I also received some great illustrations for use in the Kickstarter campaign that help give a good overview of Soul Saga's world. I was also working with an artist to do some more monster concept art.
During my downtime between emails with artists I started to implement the town. I migrated the prototype merchant into the town and it's working out nicely. I am getting pretty proud of myself for modulating Soul Saga's code well enough to easily plug features in and out of different places. This is the whole concept of how the game will work, so it's good news that the code is proving easy to manage in a modular way.



More than likely I will continue to be swamped with project management work tomorrow. I will start to implement a basic questing system during any downtime.
Day 57
( 2013/03/26 Tu )
9 hrs. Today( 550 Total)
Game Design

Wrote segments related to the world of Soul Saga.

Level Design

Started implementing a test town.

Adding merchant and exit point to premade town layout.

Project Management

Received final version of illustrations from art studio and paid for them.

Exchanged emails with potential composers.

Exchanged emails with an artist regarding concept art.

Hunted for more possible composers.

Troubleshot an adware problem that was probably caused while hunting for composers.