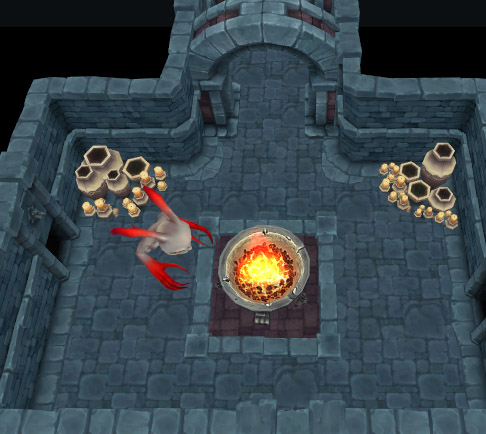 Today I got distracted by a lot of project management things. When I finally got to working on the coding I had planned, I found that the last NGUI update caused a gigantic bug to occur that was breaking the character customization menu in Soul Saga. After trying for quite a while to remedy the situation in a conservative way, I ended up having to just gut the whole character customization UI from the game and rebuild it over again. This consumed the rest of my day, but I completed it successfully.
I received concept art drafts from an art studio I'm working with. These illustrations are going to help depict the story and world of Soul Saga, and they're looking pretty sweet! I wish I could show it early, but I'm stockpiling it up so I can surprise all of you in the Kickstarter. ;)
I also got the Soul Saga theme song draft, and frankly... it's pretty darn awesome. This is another goodie I have to force myself to keep hidden until the Kickstarter. Heck, it's not even finished yet and I want to show you it right now! =D

Tomorrow is my last day of college. After I take my final exams I will rush home and start working on the casting times for enemies. That's right, Soul Saga... it's just me and you from now on!
Day 50
( 2013/03/19 Tu )
8 hrs. Today ( 488 Total)
Backend

Cleaned up code in several places.

GUI

Fixed an issue that was caused after updating the 3rd party UI tool, NGUI.

The only fix was to delete the character customization menu layout and completely rebuild it. This took several hours.

Project Management

Gave critiques on concept illustrations and icon drafts created by art studio (Robekka) that I received this morning.

Interviewed some successful Kickstarter campaigners.

Contacted potential artists regarding UI assets.

Public Relations

Posted several replies on IndieDB.

Replied to several e-mails.