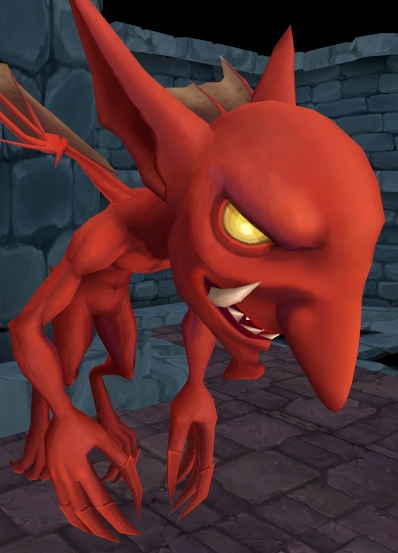 Summary
Today I told myself I would work on the dungeon scene, but I got distracted with putting together all the information for Soul Saga's story. I love the concept of the Universe so much that it's extremely difficult to stop working on the story. I'm attempting to throw together a lore section on the website to launch with the Kickstarter. I was initially going to go with a wiki so that fans could edit it if they saw mistakes, but I think it's OK at the moment to just go with a set page since I'm the only one with all of the story information for now. I also started looking for an awesome 3D animator to help me get some polished animations for Soul Saga's debut on Kickstarter, and I got a cool custom Soul Saga font I'm going to start finding good use for on the blog!

Tomorrow
Tomorrow I will start putting together the polished dungeon layout, seriously... maybe... well, if I don't get sucked into working on the story again.
Day 45 (2013/03/14 Th)
13 hrs. Today ( 440 Total)
Game Design

Continued working on organizing the Soul Saga story and piles of artwork.
Started to put together a Soul Saga Lore Book section of the website for publicly organizing all of the story information.

Plan to launch this section of the site parallel to the Kickstarter.

Project Management

Animator (Fernando) officially cancelled contract.
Sent out inquiries to several animators.
Contacted art studio (Robekka) regarding Kickstarter art.
Reviewed, approved, and paid for customized Soul Saga font from art studio (Robekka).
Researched reward tiers for the Kickstarter.
Started creating the Kickstarter page.
Contacted art studio (Leafi) in regards to animations and environmental art.