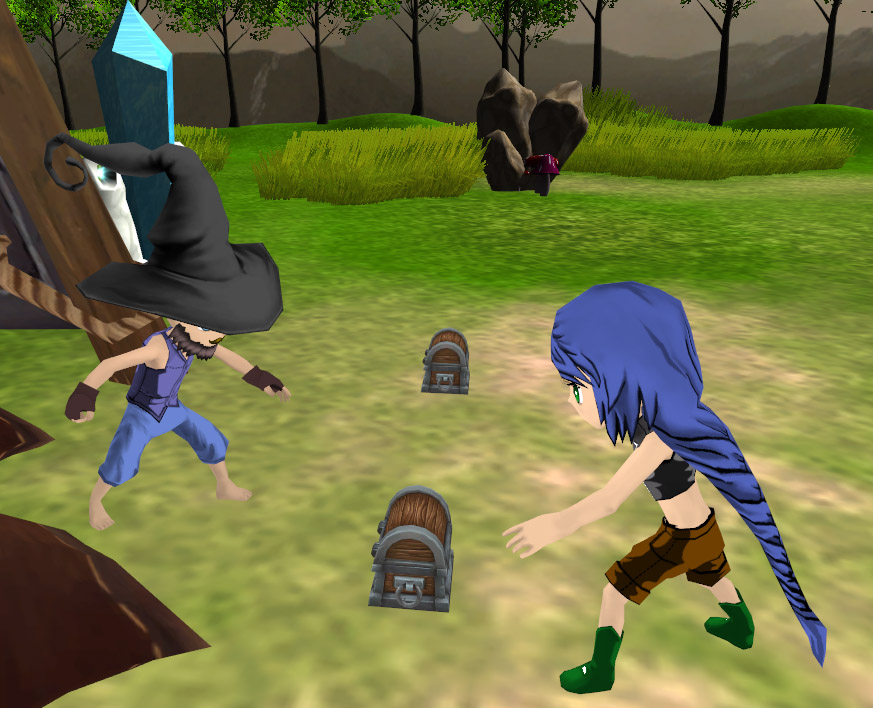 SUMMARY
Today I finished the first Soul Saga shop! I am playing around with the idea of using a Zelda inspired shop interface, which is kind of not an interface at all. The available shop items are on the ground, the player clicks on them as if they were normal loot, the view changes to show the player and the shop keeper, and then a confirmation screen pops up asking if they want to buy it. I feel that normal shop menus make the player feel disconnected from the game's world. This Zelda-like system is an attempt to keep players engaged in the world.
TOMORROW
Tomorrow I will do balancing on the dungeon progression so that it can be played through without cheating, add a few more skills, and implement healing orb drops on enemy death.
Day 38 (2013/03/07 Th) 10 hrs. Today (355.75 Total)

Backend

Code cleanup in several places.

Camera

Implemented the ability for the camera to change in social situations.

Dungeons

Implemented an item shop!

The shop spawns 3 random items.
The camera view changes to the side view when selecting an item.
A confirmation dialog pops up to confirm the purchase.

Project Management

Contacted composer (Holly) regarding the Kickstarter.
Contacted art team (Robekka) regarding the Kickstarter.
Contacted video producer (Neil) regarding the Kickstarter.

Public Relations

Replied to several posts on Facebook and IndieDB.