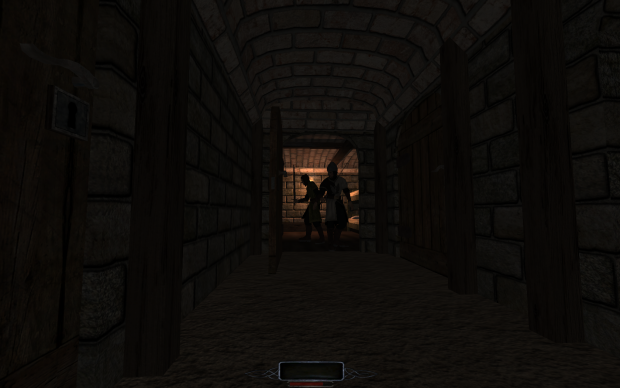 The release of Thief's Den 4, "The Alchemist" was quite a surprise to the The Dark Mod community. Fidcal sprung the news with little fanfare in his usual nonchalant way. We were casually made aware that this mission was a collaboration with another yet unseen author, Sotha.
Not long after, Fidcal revealed that he was personally interested in Sotha's work and saw terrific potential in spite of Sotha's own disappointment with his first release. I was not aware of Fidcal ever offering such praise before and I wondered about this new author and his continued work.
I didn't have to wonder for long...
Sotha soon began beta testing his map "The Beleaguered Fence" and the testers absolutely adored his work. When it was finally (mercifully) released, it was very clear why. The tense AI patrols and layout simply oozed the message "this will be challenging". As a wimpy player I was surprised to be so entertained by something so brutal to my skills.
The appetite for more of Sotha's work (again) was quickly satisfied with his early entry in the "Summer Vertical Contest". Coming from "The Beleaguered Fence", I don't think anyone expected the terror that lie ahead. Sotha even made his mascot image for the mission bright and sunny to ensure that the shock value was at it's pinnacle.
When reflecting on the common attributes of his missions one of the strongest aspects other than game-play is story telling. The premise for the missions is almost always as exciting as the actual play-through.
See the interview link below: