Story of the End - Revere is a story-driven strategic RPG that takes place in a world under a tyrannical rule of an ancient kingdom. It is now seeking funding from its Kickstarter campaign to further continue its development.

Revere is a 2D classical visual RPG which takes place in the mysterious world known as Akhir.
You play as Troy, a traitor to his empire and a man out for redemption. The day our protagonist learned of the empire's injustice, he immediately made his escape into the unknown. Fearing the worst, Troy realized that he was out of options. He had nowhere left to run, and all he could do was hope for the best.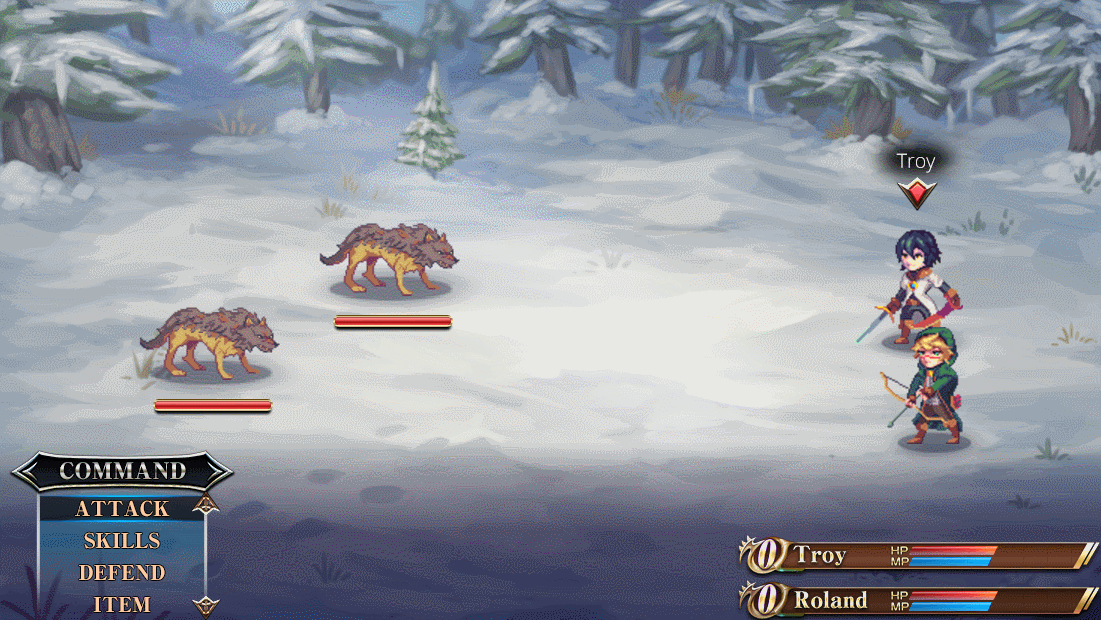 Falling unconscious in the middle of nowhere, Troy found himself at death's door. Luckily, a local from the village nearby located his body and brought him to safety. Upon waking, he realized that this may be the opportunity he needed to make a difference.
Determined to set things right, Troy sets out to begin his long and arduous journey to change a world ravaged by the Lumerian Empire. With the help of some new friends, Troy presses forward, despite the odds being against him.

Hybrid Battle System: You can transition between regular turn-based battle to real-time battle. This feature is not only part of the battle system-it is also a crucial part of the plot. You'll build up energy and crush your foes with your real time skills.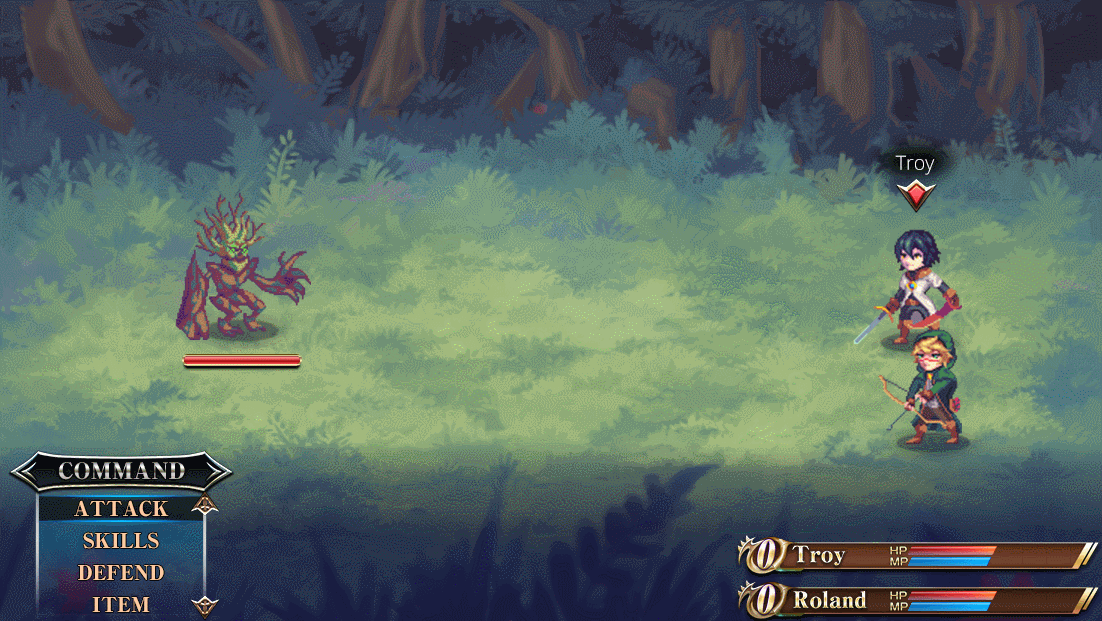 Story-Driven Quests: There are a myriad of quests in this game and most of them have individual stories of their own. You will find these quests on quest boards, which are located all around the game. Completing them will certainly be rewarding.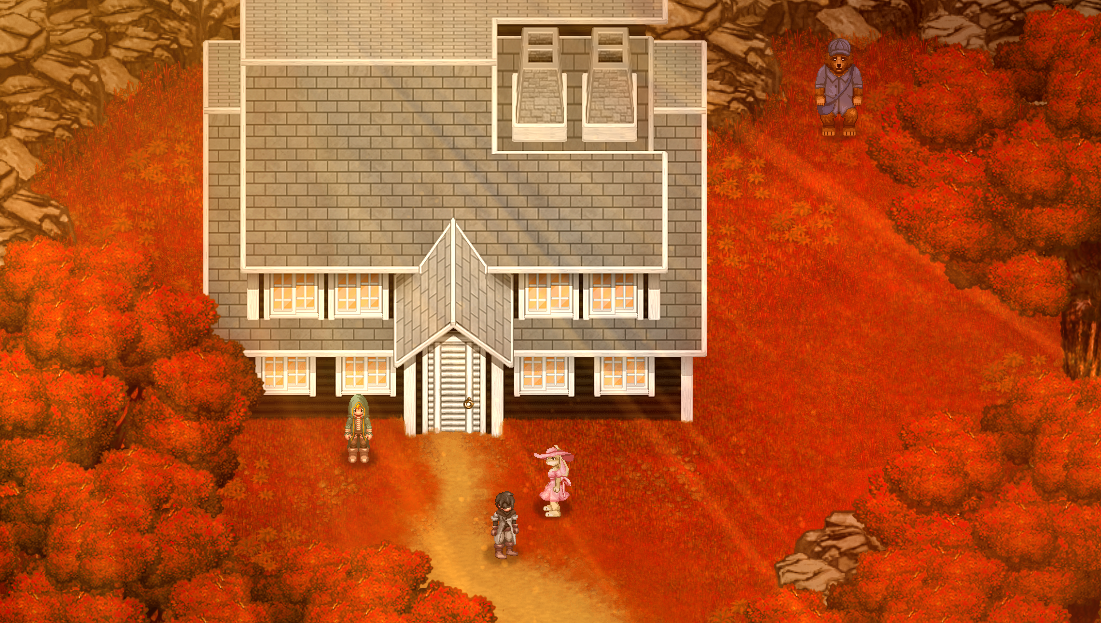 Adjusting Encounter Rates: Fighting enemies is entirely optional. Though it is not recommended that you skip all your battles - you will need EXP to get you through the game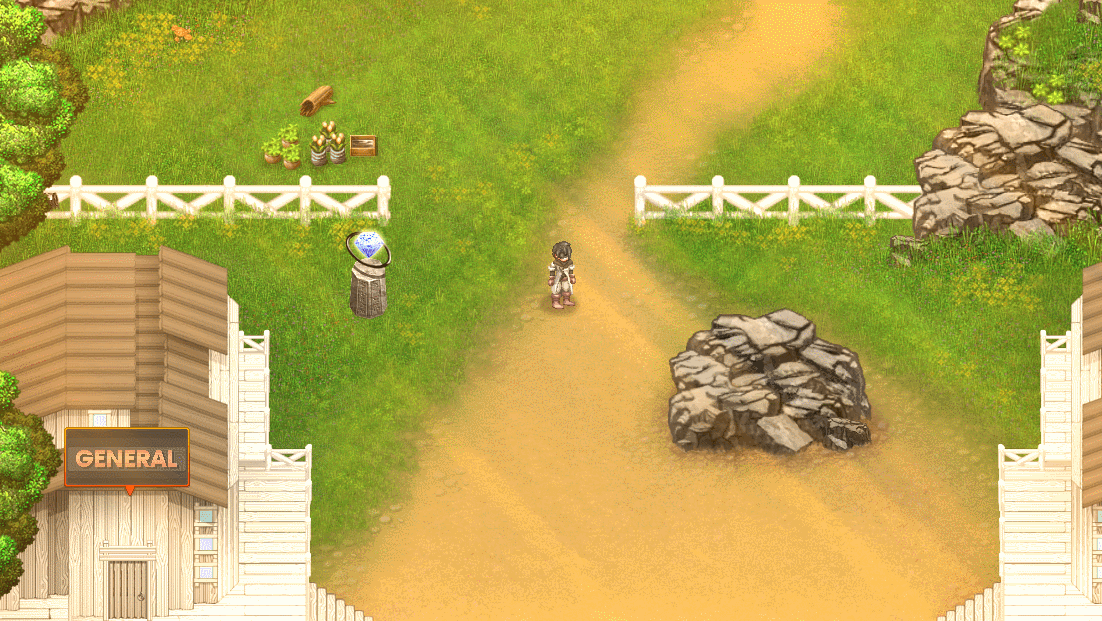 Upgrading Weapons: We've decided to include this feature so you can spend time maximizing your characters' potential and to make the game more enjoyable
Crafting System: You can do some wacky stuff with this one. You can make potions that buff all your stats with some easy materials. You can also modify already existing items. These items can range from weapons, to a random pebble you've found
Exploration: This game has over 300 levels you can explore. Be warned: one level may be longer than the other. Some levels have their own little secrets you can try and find.

Aside from its novel-like aspects, we want to make sure that our battle system does have some form of interaction with the player. When taking turns during battle, the player can speed things up by attacking more than once per turn. This makes battling a whole lot quicker and strategic.
The game even allows players to transition from taking turns during battle to straight up real-time button mashing just to be rid of your enemies in an instant. The battle system is also made relevant to the plot, as the main character slowly finds out he is much more than the average human.
Speaking of plot, the game in its final form will be 15 hours long. This means that the story content should be well around 15 hours of playtime.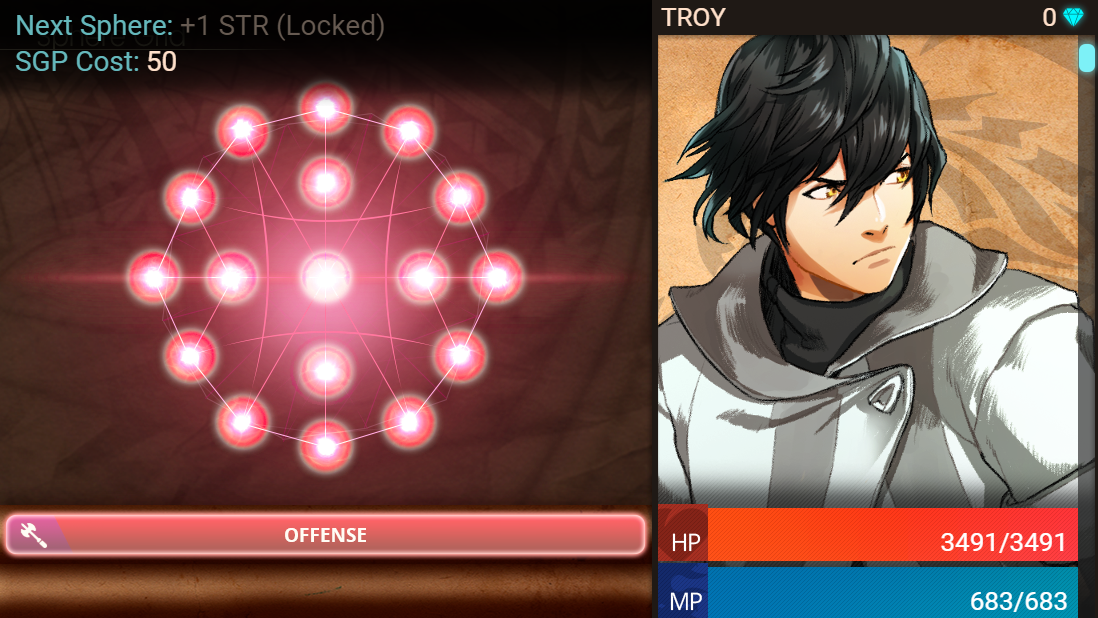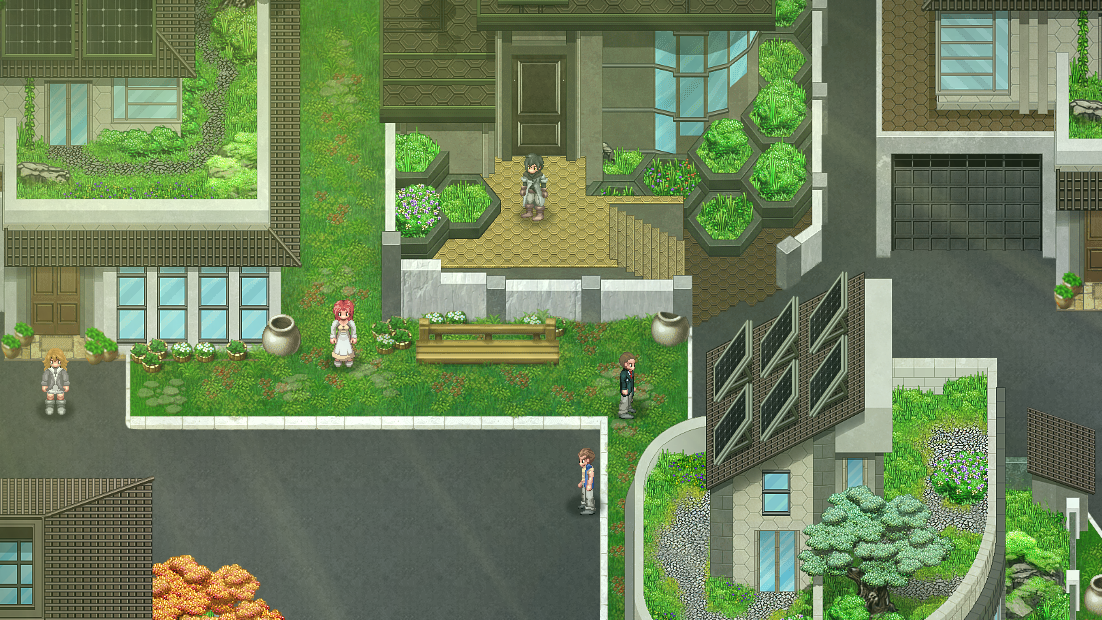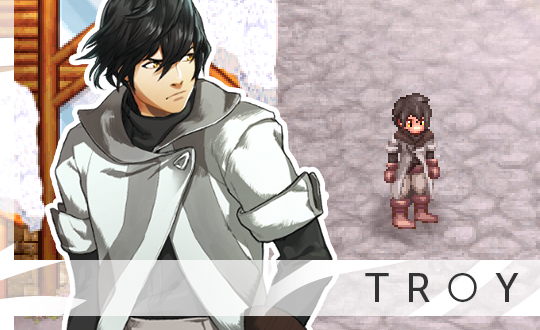 Troy is the traitor and the man seeking redemption for the wrongs he has committed in his past. After witnessing his dear friend murdered he was left for dead in the winter snow only to find himself back on track and more than determined to bring the empire onto its knees.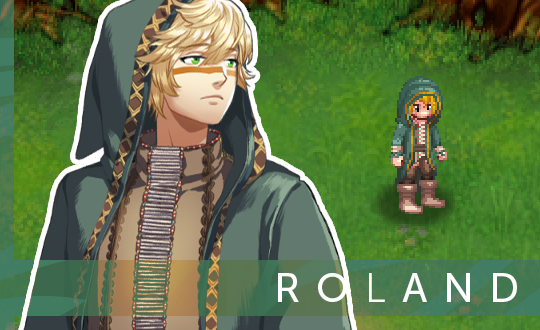 Roland is a village boy and extremely skilled with the bow. He knows the forests and lands very well and seeks justice for the family he has lost. Although a callous and seemingly cold person, he cares deeply for his friends and would gladly help anyone in need.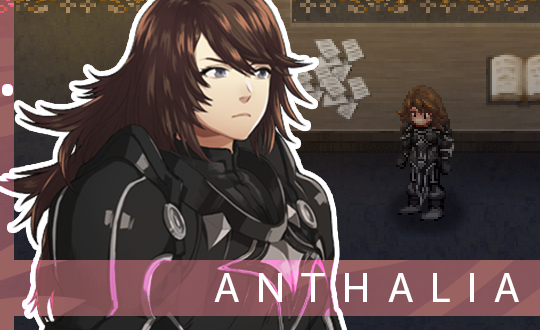 Anthalia, or "Lia", is a Lumerian soldier that is in the same predicament as Troy. Seeing the horrors of her empire's doing she fled her homeland in attempt to find new meaning in her life. Realizing that she has the opportunity to make the world a better place, she doesn't hesitate to do so even if it could cost her her life.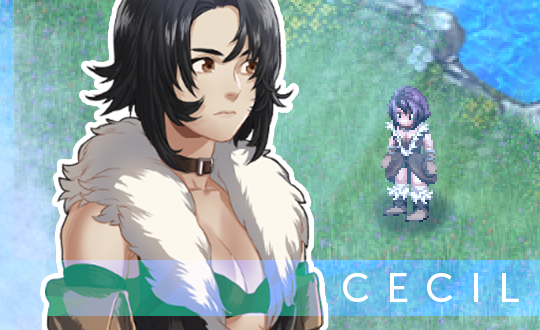 Cecil was raised in the sandy deserts of Grun and realizes that the world is much more exciting than it seems. She explores the world seeking new thrills and discoveries. Although short tempered and easy to please she is eager to solve problems and would never back down from a fight.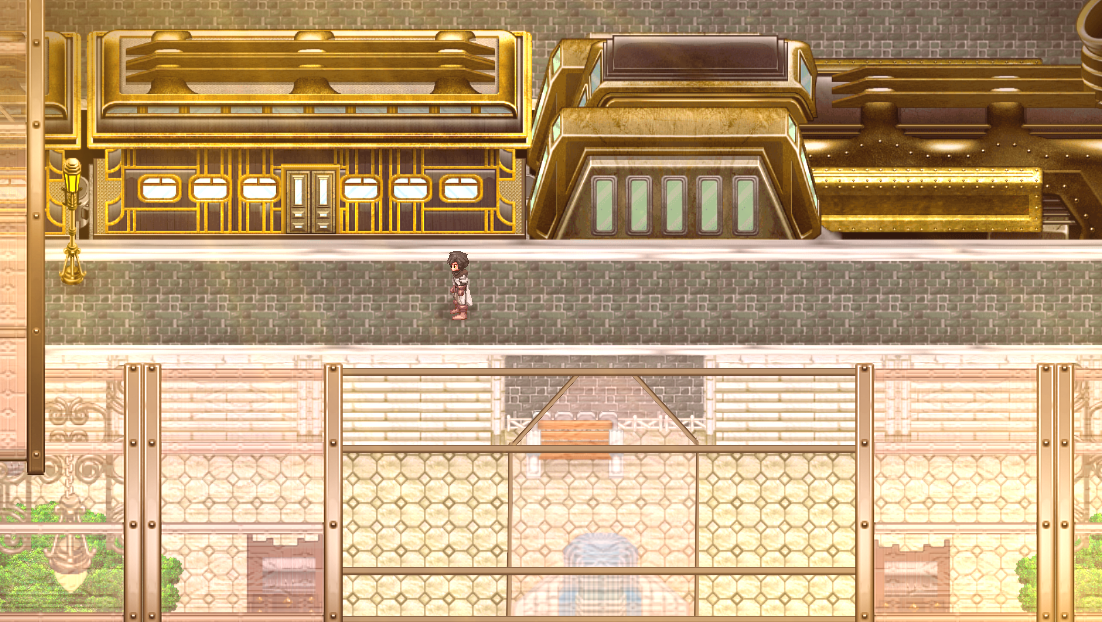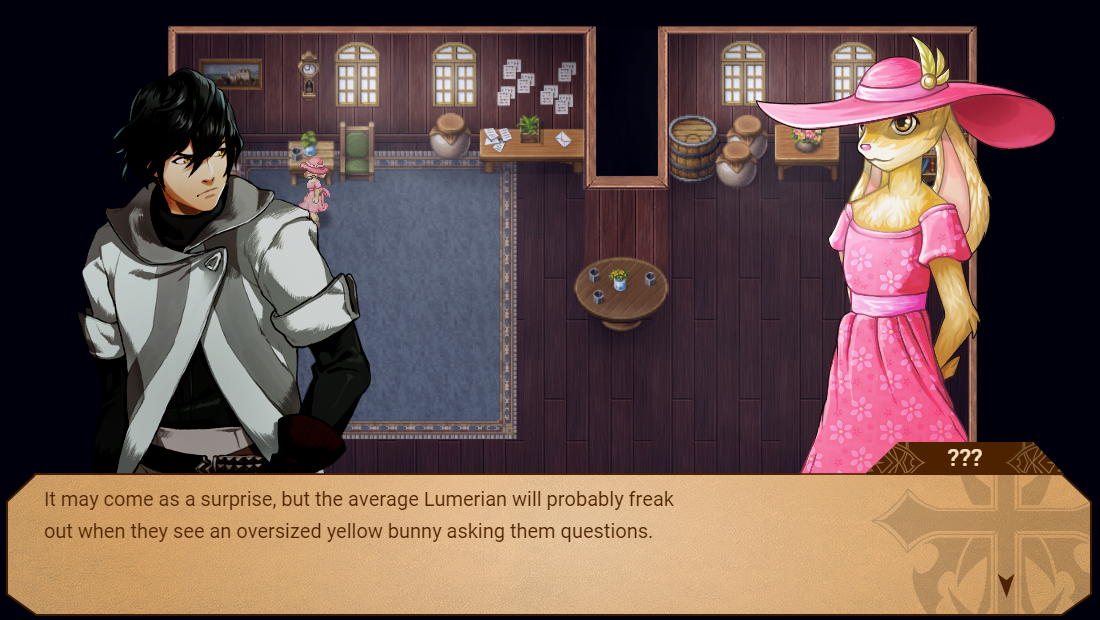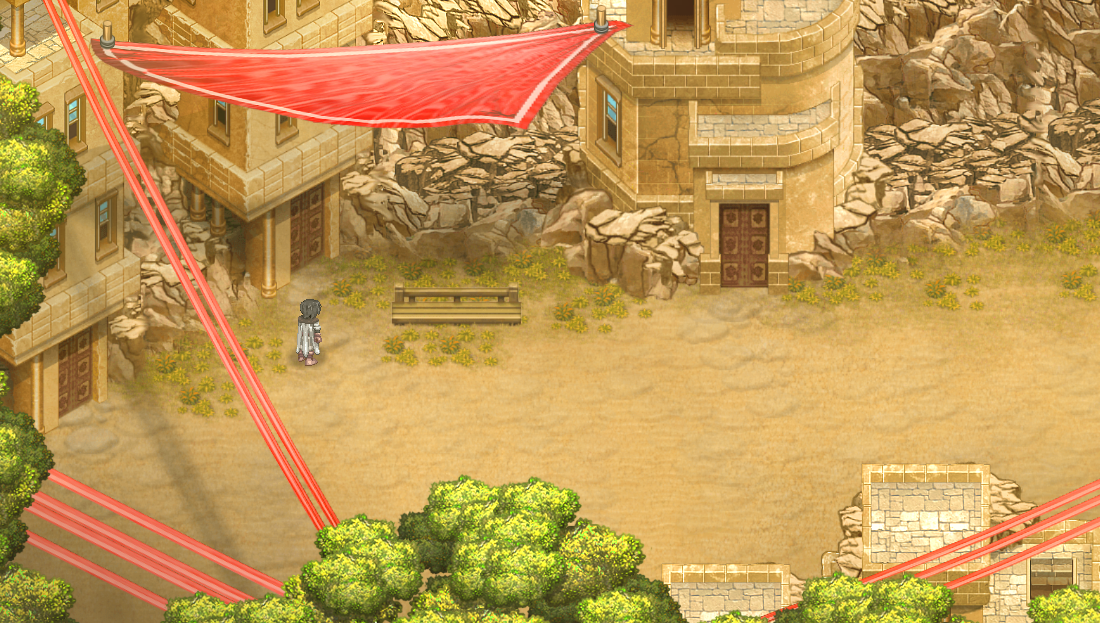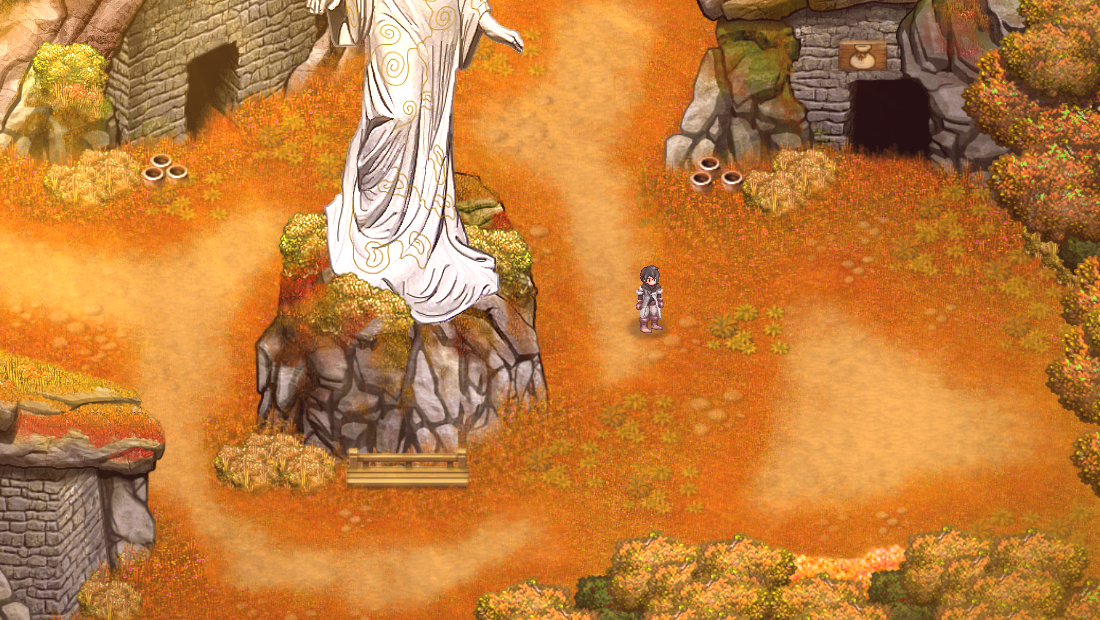 Below is the current pre-alpha. We'd love if you could give it a try! Just remember that currently the mac version needs some tweaking before it is fully operational.
WHY WE NEED YOU?
If you think about it, running a Kickstarter campaign is tough and raising awareness arguably is harder than making the game itself. We hope that from you seeing this post you would take interest and perhaps visit our campaign page!
If the game doesn't get funded, it will go on a hiatus.. : (
If you ever have the time, check out our twitter ! We'd love for you to keep in touch!
Until then, wish us luck, and please consider supporting us!
D.W