The first sop3000 game trailer:
Screenshots: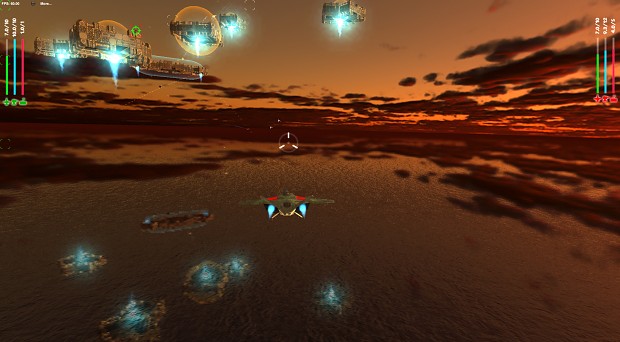 The view of the enemy base from the distance. All structures are suspended in the air.
The main base and defense gun platforms are protected by the force fields.
The force field is impenetrable, the only mean to disable it is to destroy all
gun turrets protecting the structure.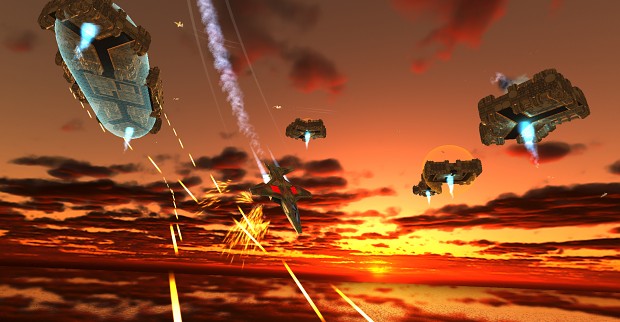 The fighter escaping enemy fire. Trailing white smoke indicates moderate damage
sustained by the fighter.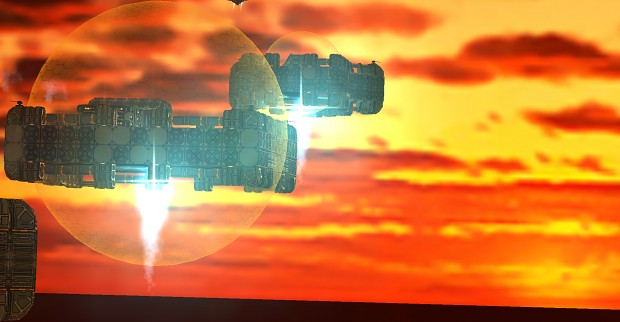 Zoomed in photo of the enemy base. The spherical force field surrounds the base.
Defense turrets are placed at the corners.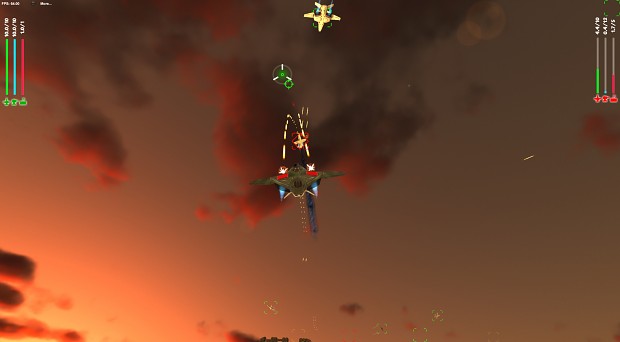 The enemy fighter tries to escape by climbing higher. Bad idea. The target prediction
(small green cross hair) makes shooting almost too easy.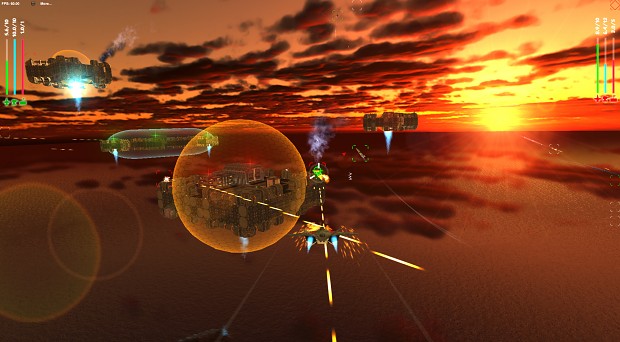 Shooting at the base defenses is not an easy task: you are always exposed to at least
three rapid firing turrets.
Your feedback is welcome!
The sop3000 project is a work in progress. Much of the current development is focused on improvements in the game AI: individual units will receive improved targeting system, the tactical AI will do a better job in staging of encounters and "big battles".
The playable demo is almost ready and will be available soon.
twitter: @sop_3000
web: Sop3000.sopwerk.com