It was easier for me to post everything on the Greatest Mod page - however, certainly ULTIMATE is different than Greatest - They don't have the same code base, the same icons, or even the same factions!

So, certainly this is a different mod, and it deserves a different profile therefore. People have told me as much, and I must say they are right.
However, you have to take into account the final mod isn't yet done. There are things to polish and to adjust, and even bugs from vanilla H4 to fix!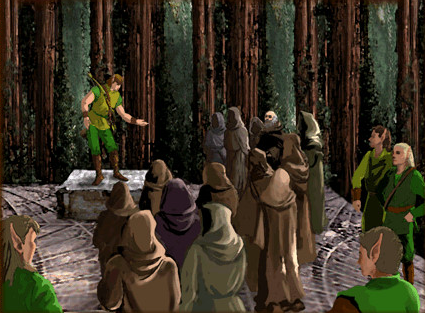 So, patience above all, so thet everything shall be redeemed, in due time.
Anyways, just like three months from announcement to prerelease beta is a damn good record, woudn't you say? Yes, I'm very productive.
So far there has been modified:
- 200+ hero portraits
- 100+ creature portriats (73 in both 82 and 52 px)
- Spell icons
- Over 40 new map objects! (most desert themed)
- 10+ new usable spells!
- 5 previously unused abilities for creatures!
- 4 reskinned creatures
- Full HD wide-screen variation of the main menu with vivid colors!
And much more of course...
But as this mod is of course nonprofit and for fun there are limits to the things I can do and the time I can dedicate to it. If you want more advanced features and better graphics, as well as a sooner release, please donate to my paypal campaign:
Click here to donate
Every single dollar counts and helps to get new art and programming, to have the better fanmade H4 remastered possible. There are dozens of cumulative work-weeks put into the project of modding Heroes Of Might and Magic 4 from me since 2015, and even a symbolic token would be good to make me know there are people that really want it.

Of course, modding is free and mods of third party commercial games should not be paywalled, so there will be full access regardless to whatever I can release.
My fellow heroes, we shall meet at the battlefield. Prepare for this epic moment!